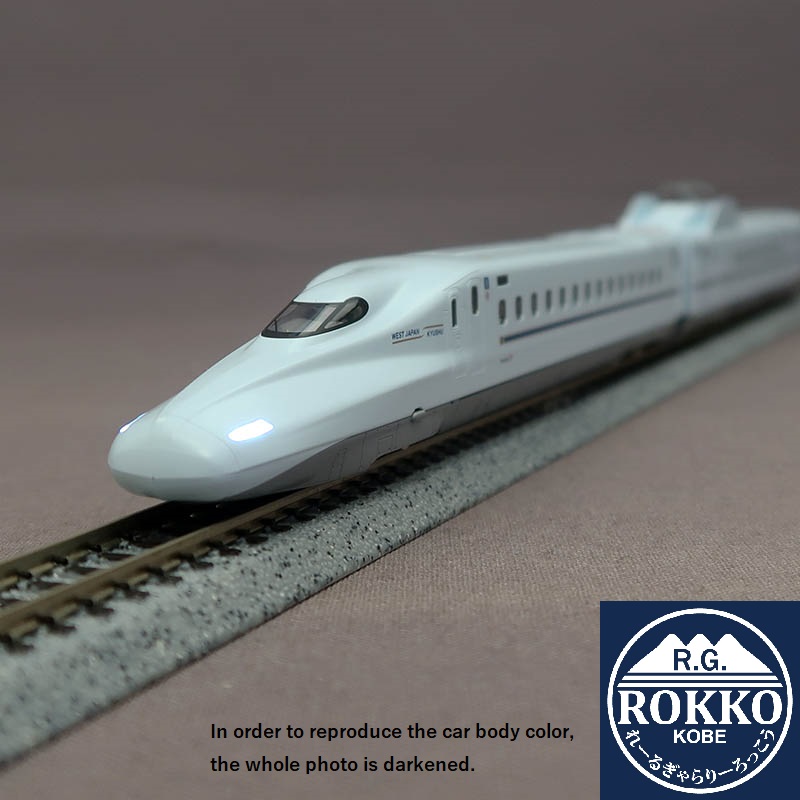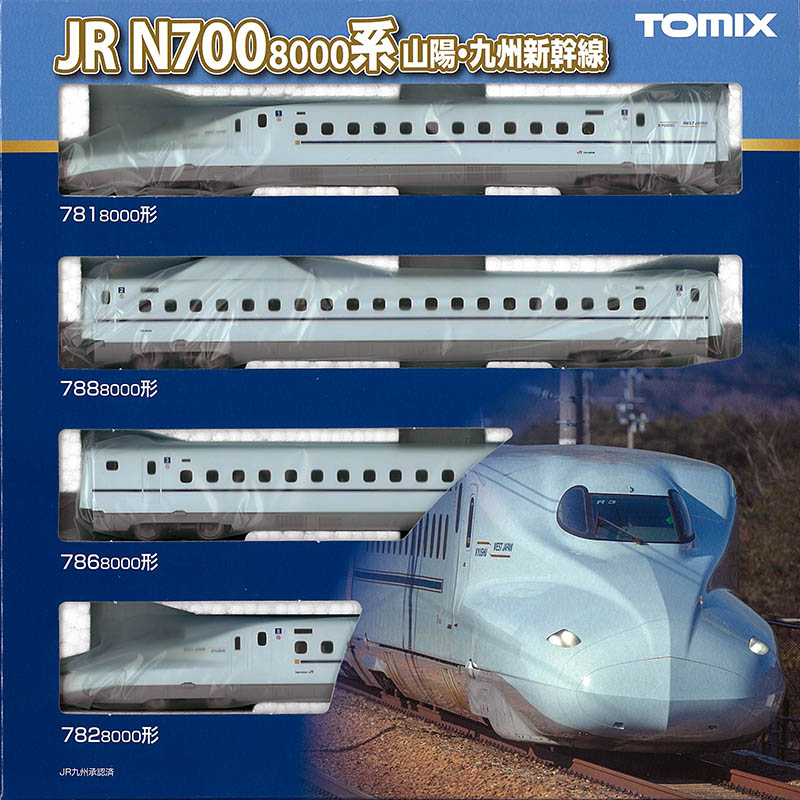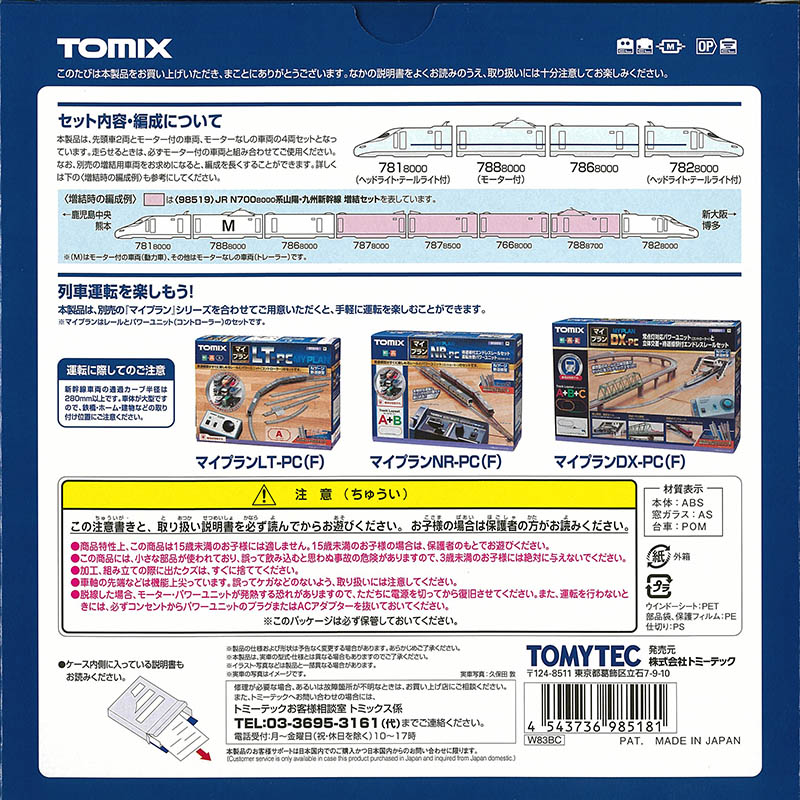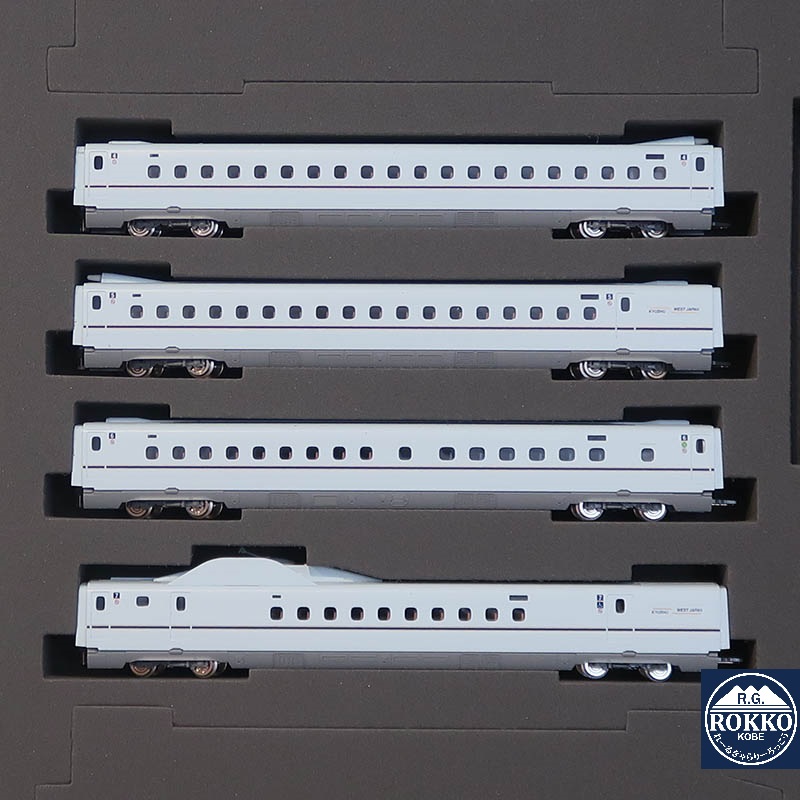 (98518+98519) JR N700 Series-8000 Sanyo/Kyusyu Shinkansen
Normal Price : ¥ 23,100 JPY
¥ 18,480 JPY
Item Code: TOMIX 98518+98519
Package volume : 1500
ItemNumber 98518+98519
JR N700 Series-8000 Sanyo/Kyusyu Shinkansen
Basic 4Cars+4Cars Add-On
8Cars Set

Information
The N700 series 8000 series was introduced for direct operation of the Sanyo/Kyushu Shinkansen.
The body is a white indigo color that looks like celadon, with dark blue and gold lines, and the "KYUSHU/WEST JAPAN" logo is drawn on the side of the body.
The 8000th generation belongs to JR Kyushu, and the organization code is "R organization".