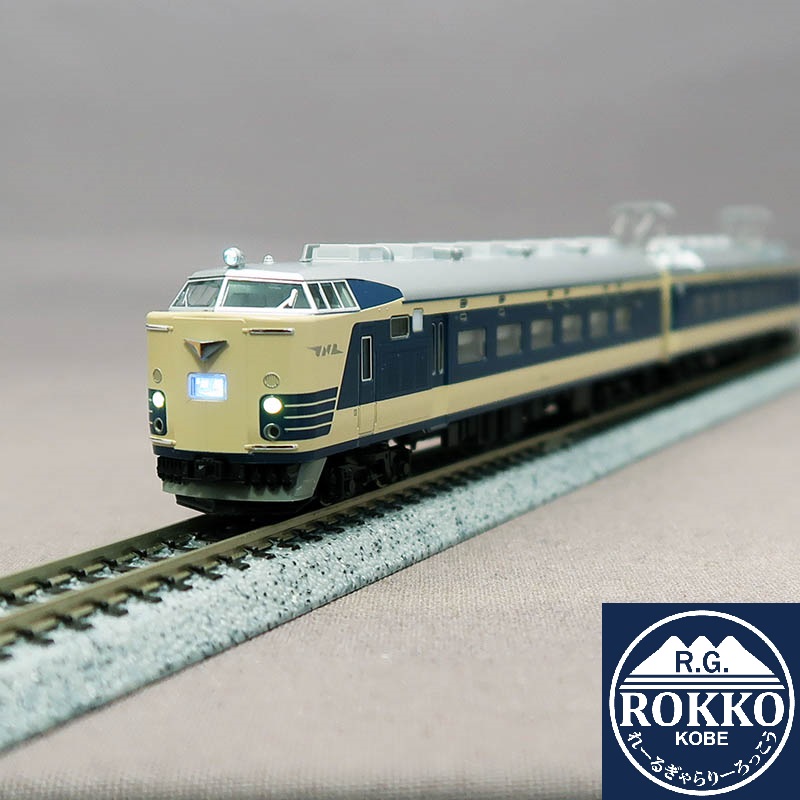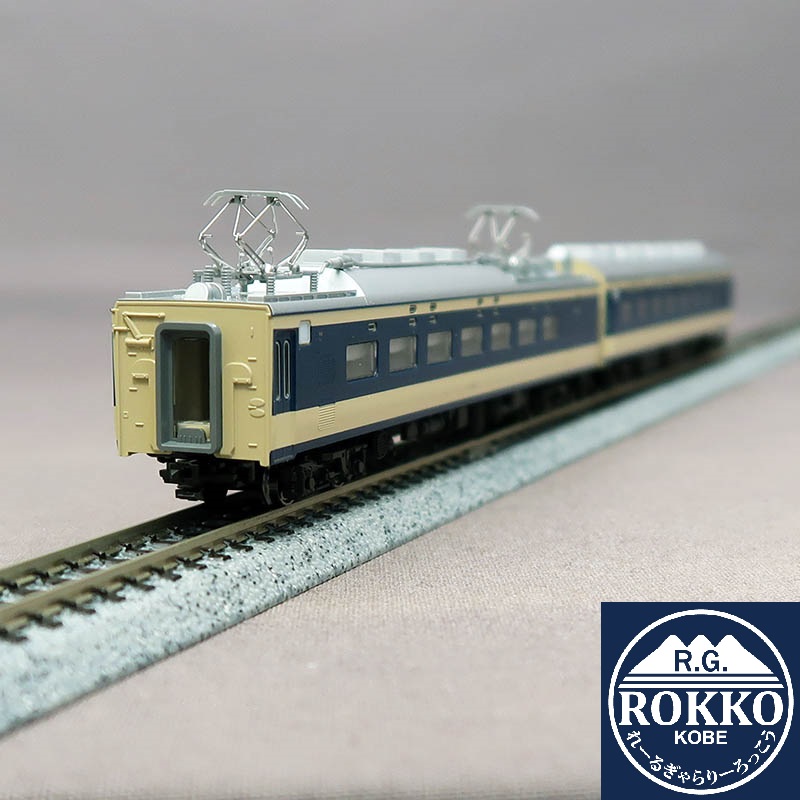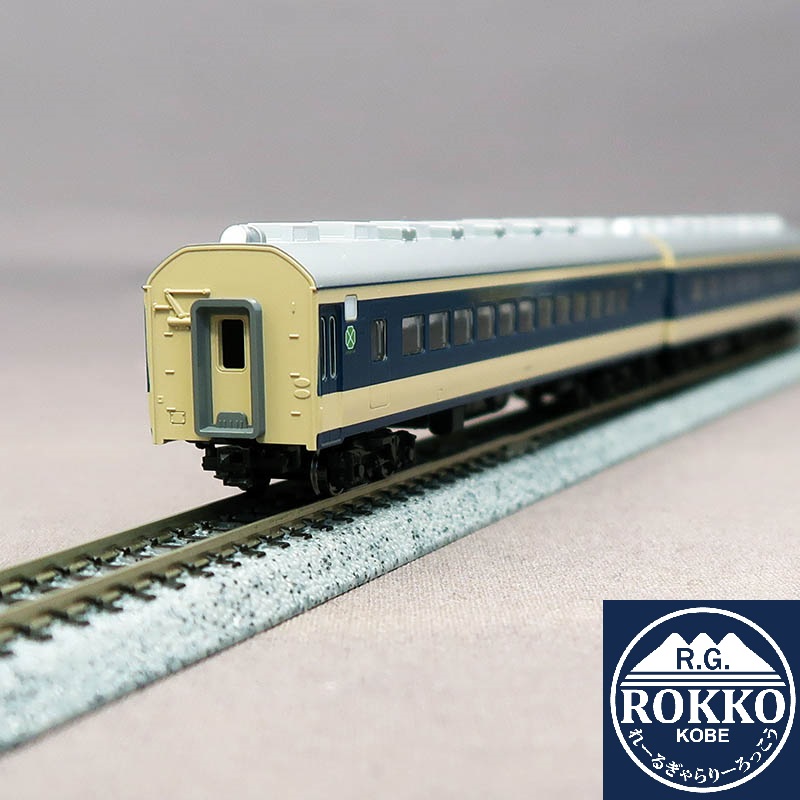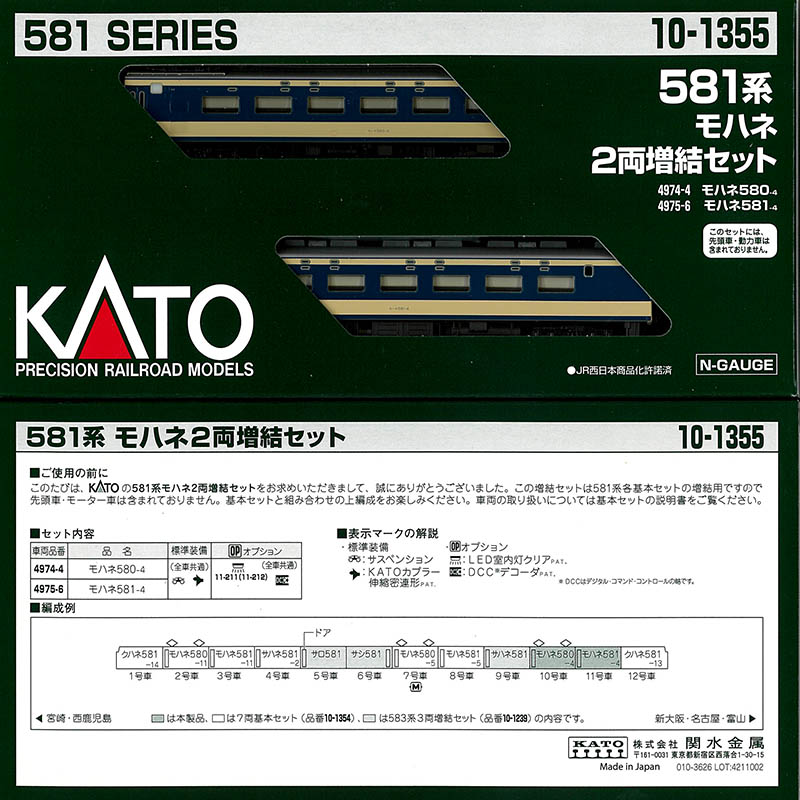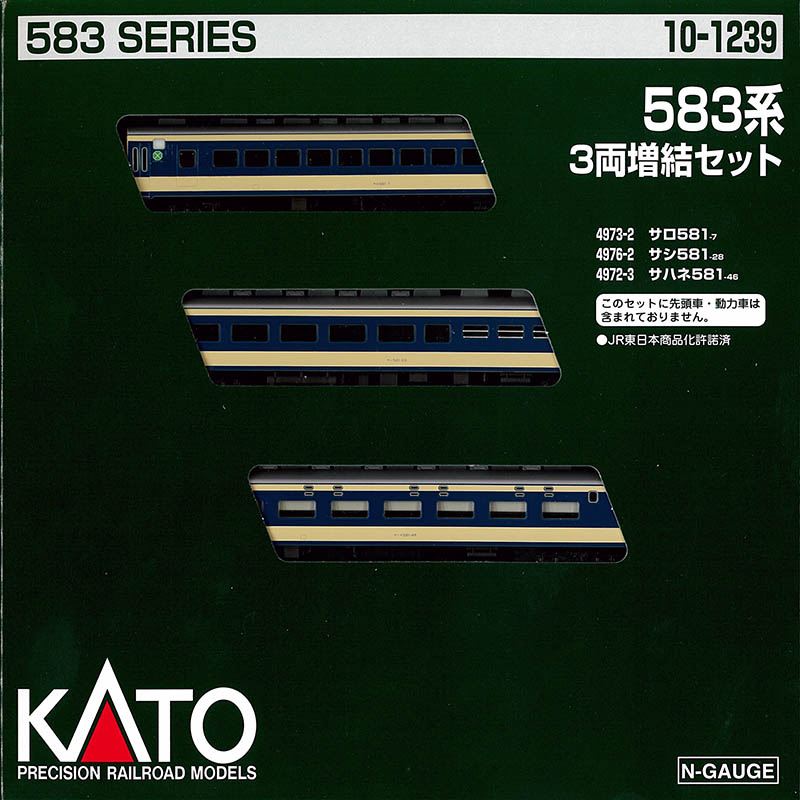 (10-1717+1355+1239) JNR 581Series (Slit Typhon) 12Cars ※Equipped with a new slotless motor
Normal Price : ¥ 32,800 JPY
¥ 24,600 JPY
Item Code: KATO 10-1717+1355+1239
Package volume : 1800
ItemNumber 10-1717+10-1355+10-1239
JNR 581Series (Slit Typhon)
7Cars Set+2Cars Add-on+3Cars Add-on
12Cars Set

Information
581 series with slit tie phone, commercialized with specifications after 53-10

The world's first sleeper/seat limited express train series 581 appeared in 1967.
In the 1960s and 1970s, it was active in both daytime limited express and sleeper limited express except for Hokkaido and Shikoku, and is a representative series train that remains in the history of Japanese railways that built an era of Japanese National Railways.
Since the 581 series is a 60Hz exclusive car, it was active in the West Japan area, mainly on the Kansai-Kyushu sleeper express and the Hokuriku/Kyushu daytime express.

Equipped with slit tie phone, commercialized 581 series (slit tie phone) 7-car basic set with illustration train mark after 53-10 (Goosan Too), specification with circulation type waste disposal device. Please enjoy the full formation of 12 cars together with each add-on set.

◆ Equipped with a newly developed slotless motor as standard
By adopting a newly developed slotless motor, it demonstrates smoother and quieter running performance than existing motors.