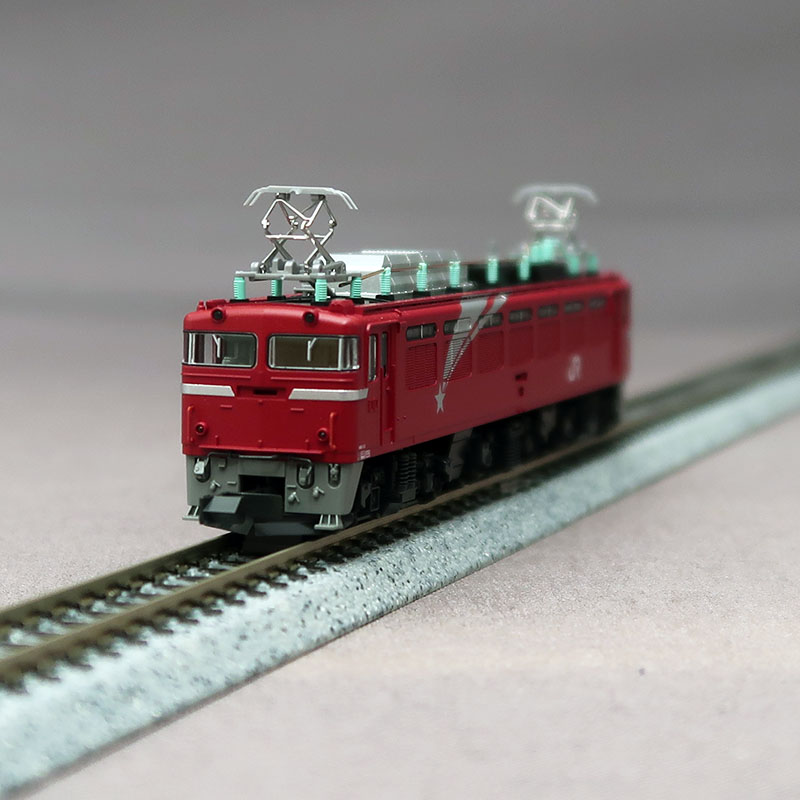 (3066-8) JR EF81 Hokutosei Color
Normal Price : ¥ 7,500 JPY
¥ 5,625 JPY
Item Code: KATO 3066-8
Weigh : 170 g
ItemNumber 3066-8
JR EF81 Hokutosei Color

Informatoion
In 1988, with the start of operation of the sleeper limited express "Hokutosei", it was selected as a traction machine between Ueno and Aomori. It became a paint color with shooting stars and was active as a "Hokutosei" traction machine until the summer of 2010, when it was replaced by the EF510.
A part of it still remains and is used for towing "Cassiopeia Cruise".