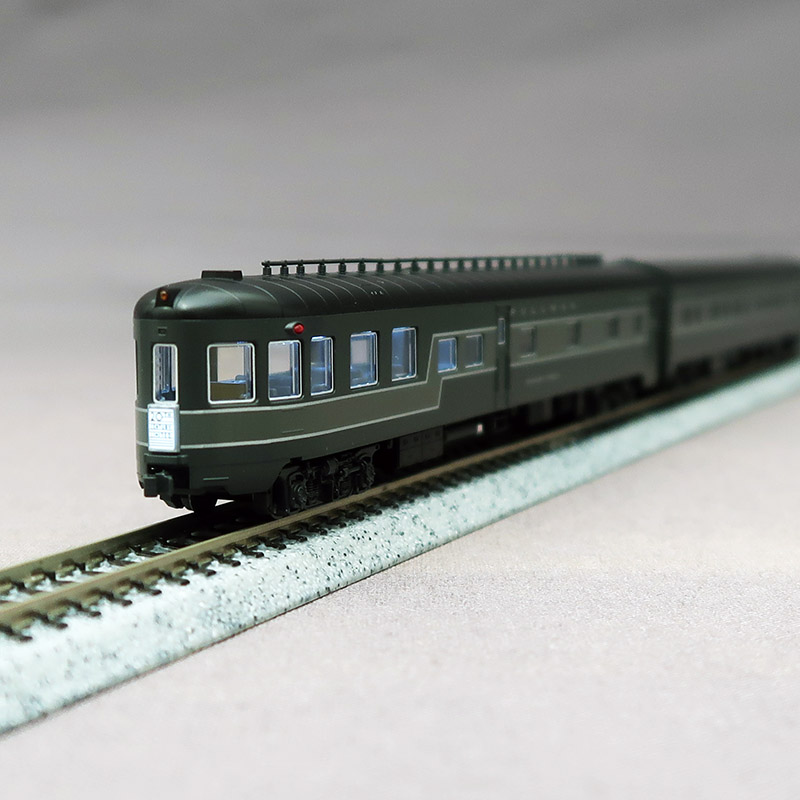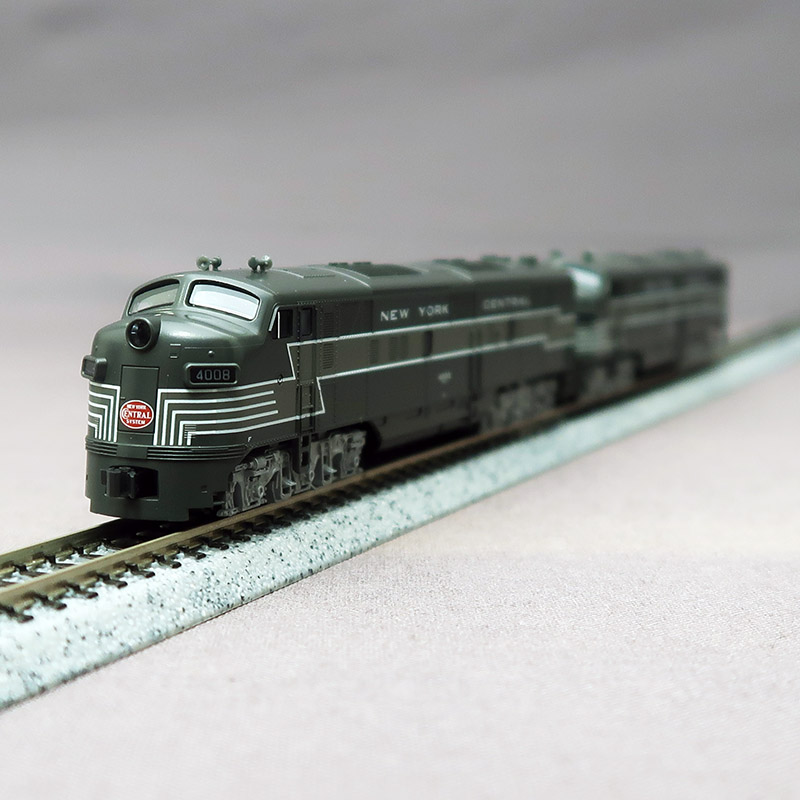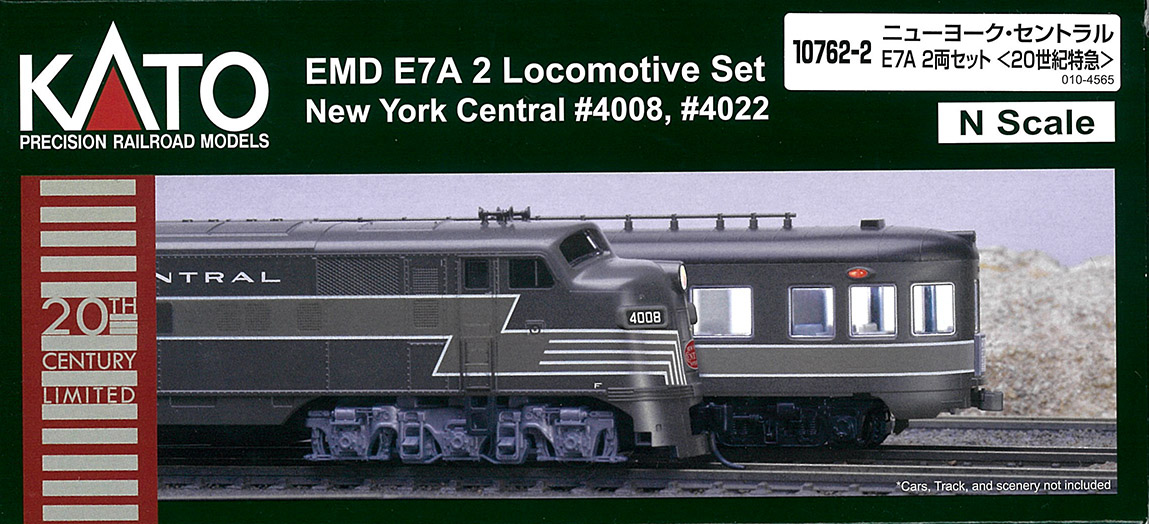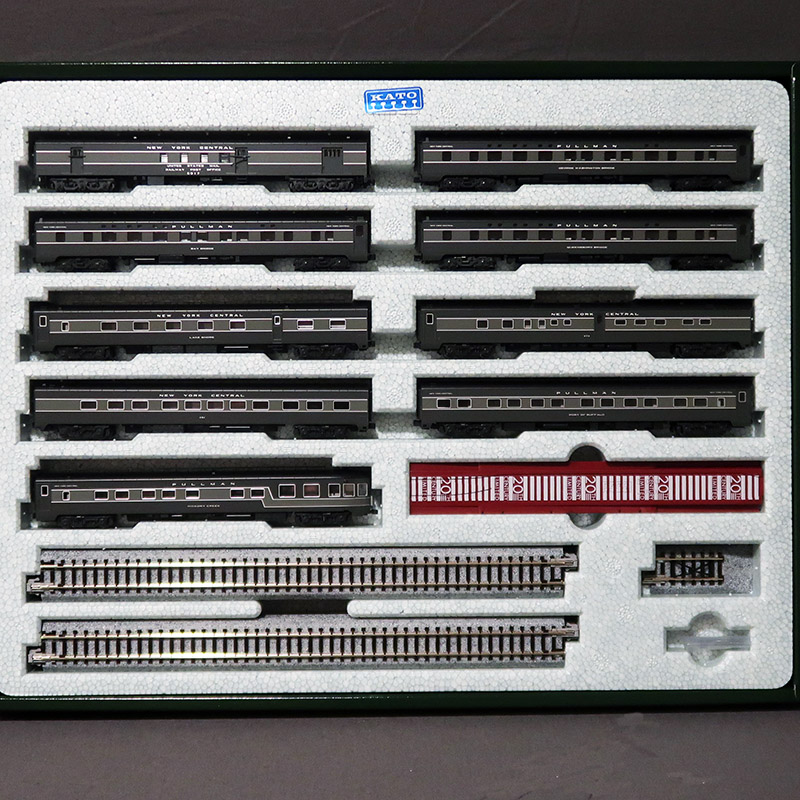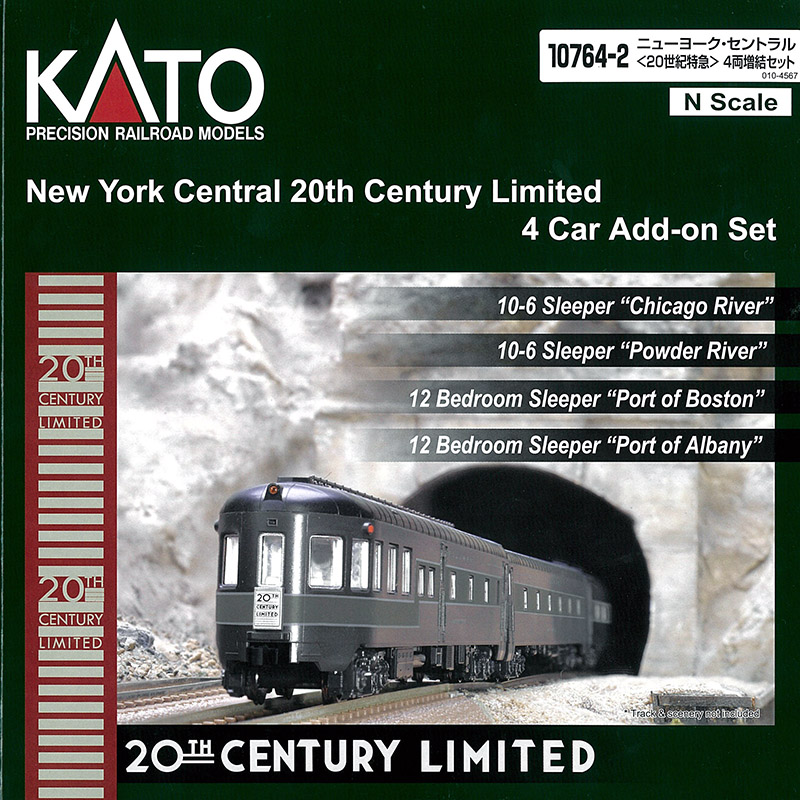 (10762-2+10763-2+10764-2) New York Central 20 th Century Limited
Normal Price : ¥ 64,950 JPY
¥ 51,960 JPY
Item Code: KATO 10762-2+10763-2+10764-2
Weigh : 2550 g
ItemNumber 10762-2+10763-2+10764-2
New York Central 20 th Century Limited
Locomotive 2Cars+Basic 9Cars+4Cars Add-on
15Cars Set

Information
From 1902 to 1967, the prestigious limited express train "The 20th Century Limited" connecting New York and Chicago in the United States was commercialized in the 1950s.
The New York Central Railroad's "20th Century Limited Express," which was advertised as "the most famous passenger train in the world," was an excellent train targeting high-end class passengers and business passengers at the time. A first-class train consisting of many types of sleeping cars and a central lounge car, a kitchen car and a dining car, allowing passengers to enjoy a luxurious trip by walking on the red carpet laid on the platform. There were various productions. As the most famous train in the United States in the 1950s, it was also favored by movie stars and business people.
Equipped with an observation car at the end of the formation, you can enjoy the most famous golden age formation of the "20th Century Limited Express" towed by the E7 locomotive in the coloring of the New York Central Railroad.