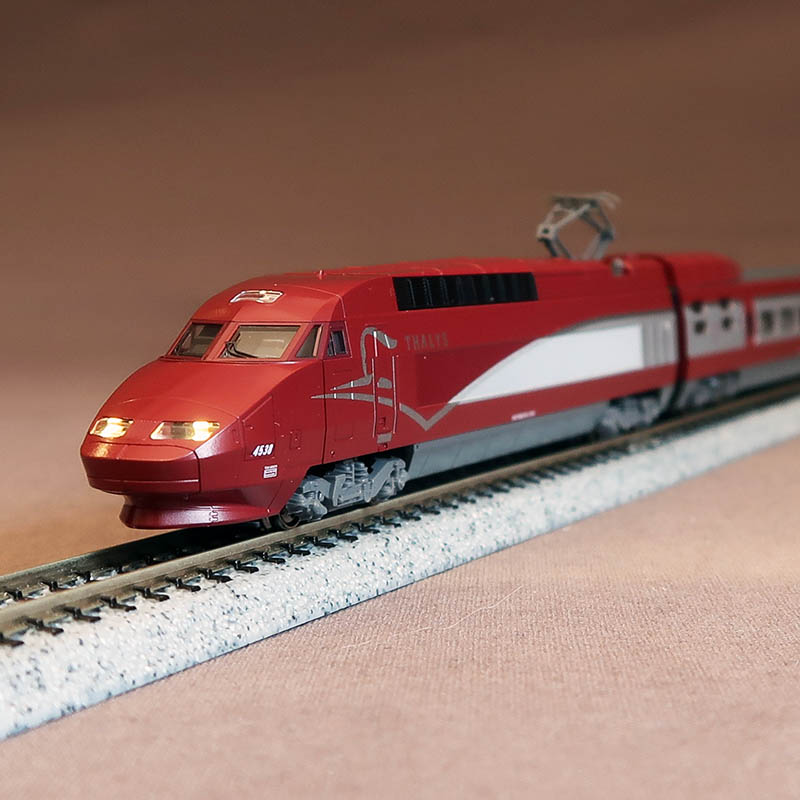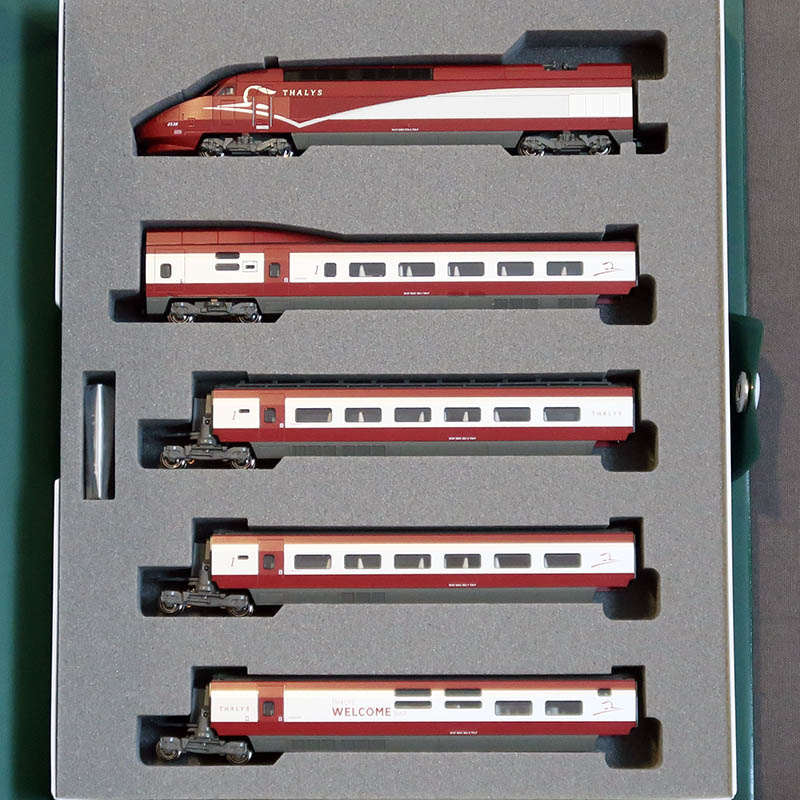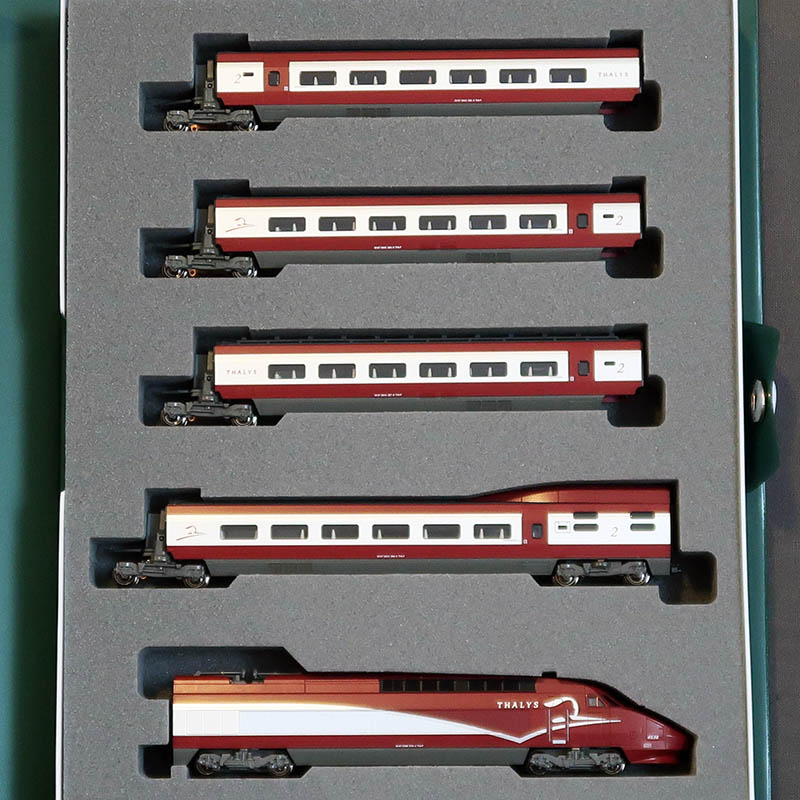 (10-1657) SNDC Thalys PBA (New Color)
Normal Price : ¥ 32,000 JPY
¥ 24,000 JPY
Item Code: KATO 10-1657
Weigh : 1050 g
ItemNumber 10-1657
SNDC Thalys PBA (New Color)
10Cars Set

Information
We will commercialize Thalys PBA, an international train that runs on the European flower-shaped route connecting Paris, France, Brussels, Belgium, and Amsterdam, the Netherlands.
Thalys is a representative international train in Europe, nicknamed the "Rouge Train", and started operation in 1996. As a train connecting 3 countries and 3 cities, it is compatible with 3 power supply systems, and when departing from Paris, you can see the operation of 20 cars, which is a combination of 2 trains. The train splits in Brussels on the way and runs towards the Netherlands and Germany respectively.
We will commercialize it in the form of the current paint that appeared in 2016, which is the 20th anniversary of the start of operation. It features a red door and side windows that are easier to identify.