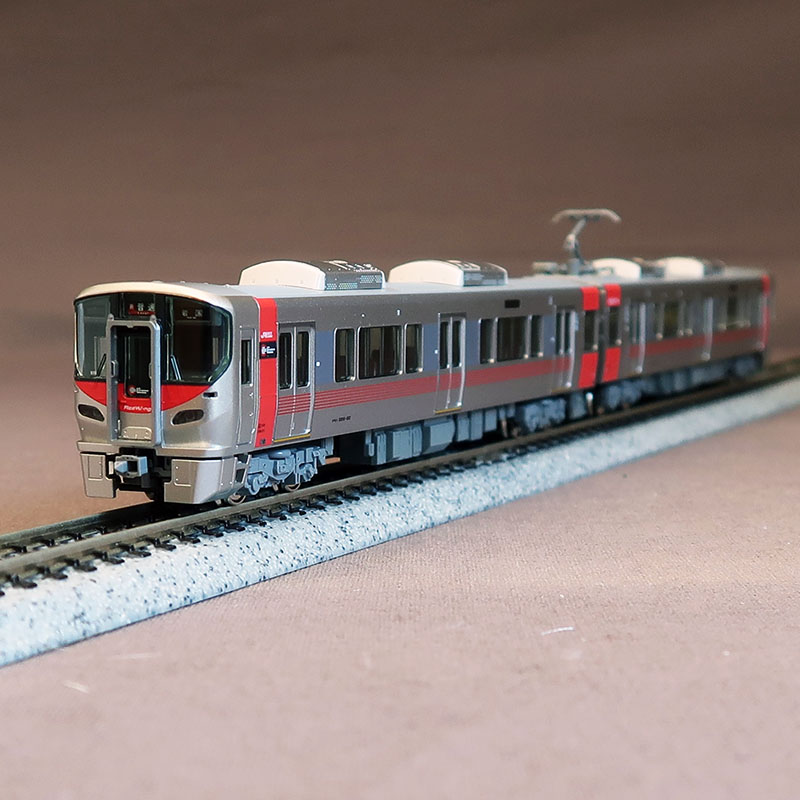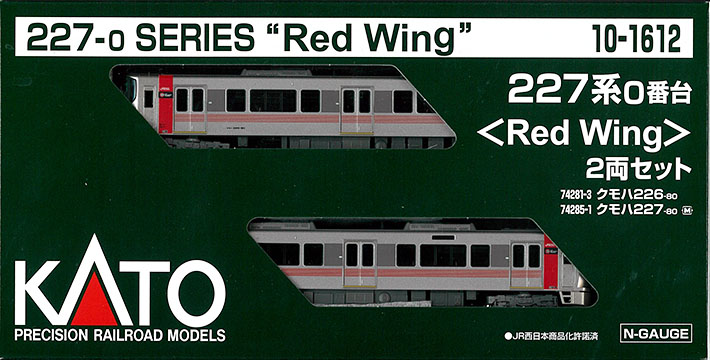 (10-1612) JR 227-0 Series (Red Wing)
Normal Price : ¥ 9,800 JPY
¥ 7,350 JPY
Item Code: KATO 10-1612
Weigh : 150 g
ItemNumber 10-1612
JR 227-0 Series (Red Wing)
2Cars Set

Information
The 227 series appeared in 2014 as a successor to the JNR trains that had been active in the Hiroshima area, and the 115 series and 105 series that were active in the area were introduced in March 2019. All have been replaced by. A maximum of 8-car trains can be operated by combining 3-car trains and 2-car trains, and it supports flexible composition and operation. It features a red design that makes you feel like Hiroshima, such as the Otorii of Itsukushima and the maple of the prefecture tree, and is nicknamed "Red Wing".

A new generation of commuter and suburban trains that are active in the Hiroshima area is now available on KATO's N gauge. In addition to regular products, we also offer a special 6-car set with stickers containing a wide variety of destination displays. If you combine a specially planned product with a 2-car set, you can enjoy an 8-car train with different car numbers.