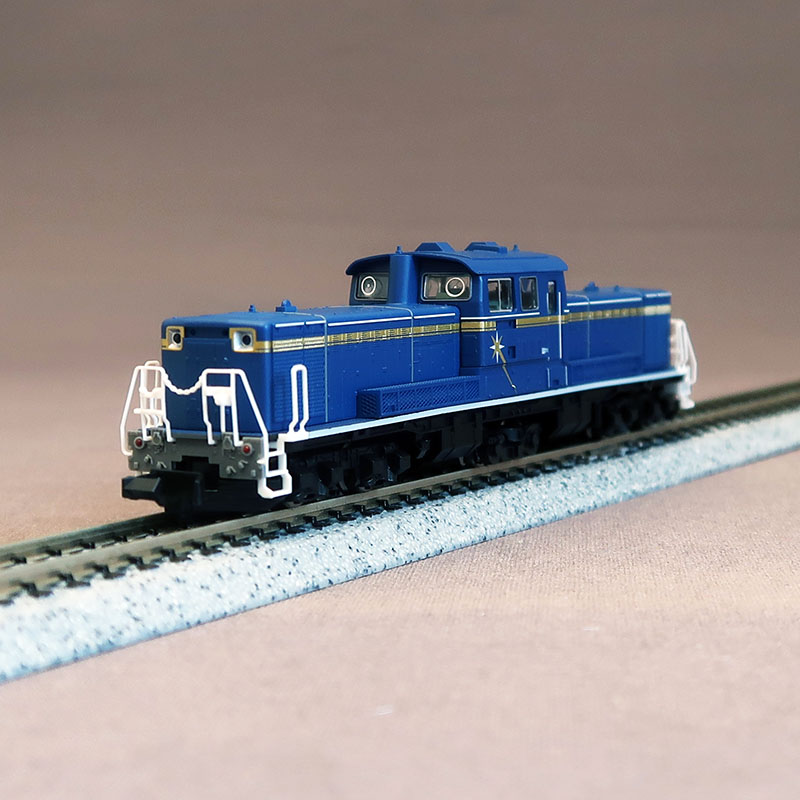 (2215) JR DD51 (JR Hokkaido Color)
Normal Price : ¥ 6,200 JPY
¥ 4,960 JPY
Item Code: TOMIX 2215
Weigh : 190 g
ItemNumber 2215
JR DD51 (JR Hokkaido Color)

Information
The DD51 type is a liquid diesel locomotive that the first prototype car appeared in 1962 (Showa 37) and mass production started the following year for the purpose of advancing the power modernization of non-electrified trunk lines, and it is still all over the country. I am active.
The same shape of JR Hokkaido color has been gradually changed to the exclusive color of the sleeper limited express "Hokutosei" since 1988 (Showa 63), and it is mainly operated by the sleeper limited express towing.
The prototype of the product is the final expansion group in which the radiator grill on the side of the bonnet is divided into two parts.