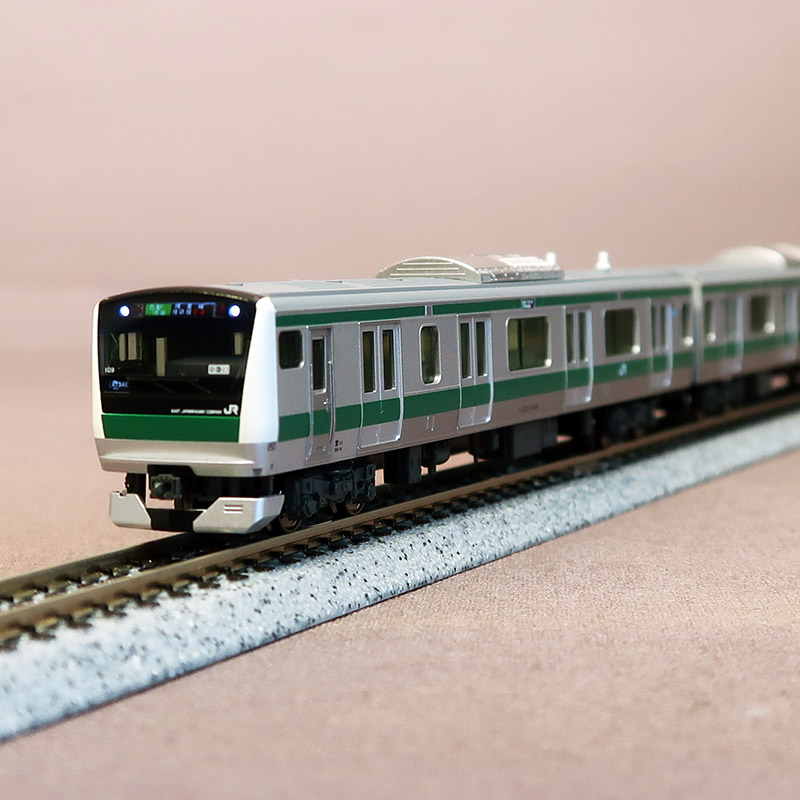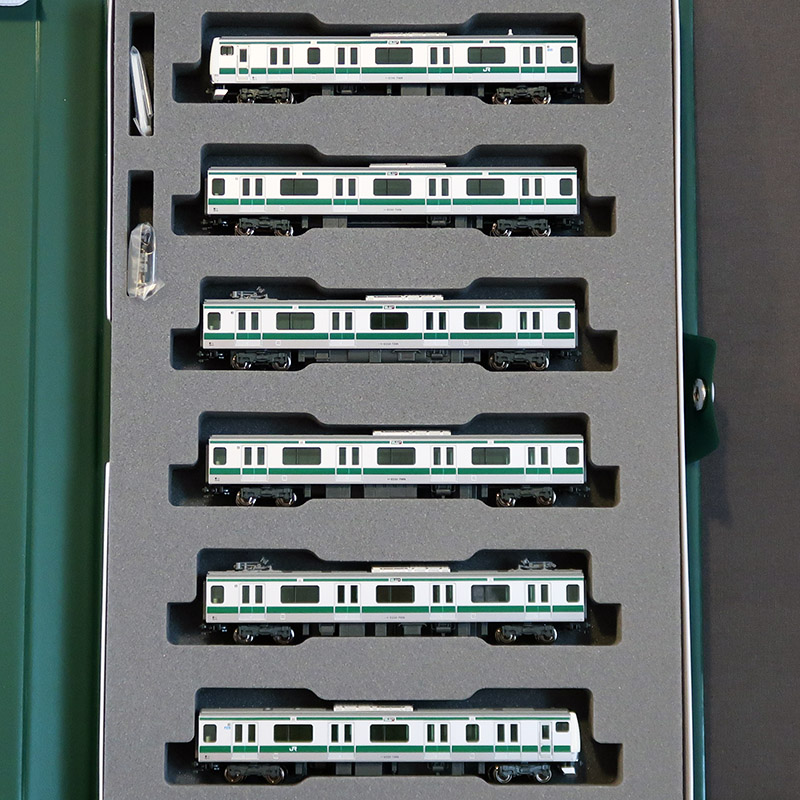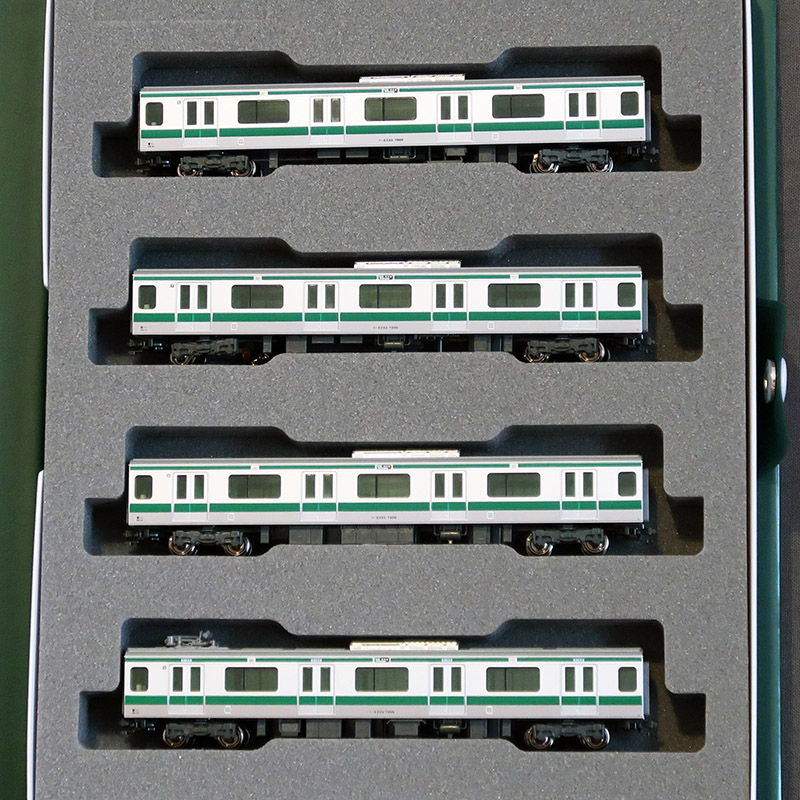 (10-1630+10-1631) JR E233-7000 Series Saikyo Line
Normal Price : ¥ 24,500 JPY
¥ 18,375 JPY
Item Code: KATO 10-1630+1631
Weigh : 1150 g
ItemNumber 10-1630+10-1631
JR E233-7000 Series Saikyo Line
Basic 6Cars+4Cars Add-On
10Cars Set

Information
The E233 series 7000 series on the Saikyo Line began to operate on the Sagami Railway Line (Sotetsu Line) in November 2019, and the area of activity expanded further.
Debuted in 2013 with the aim of replacing the 205 series on the Saikyo line, and in addition to Kawagoe/Saikyo/Rinkai line Kawagoe-Omiya-Osaki-Shinkiba, Sotetsu/JR direct line, Sotetsu main line (Osaki -Hasawa Yokohama National University-Ebina) also started driving, and you can enjoy co-starring with various trains.
When the actual vehicle appeared, it reflected the appearance changes such as installation of ATACS-related equipment on the roof, affixing the stroller mark, and changing the vehicle number of the weak air-conditioning vehicle (4th → 9th vehicle), which was a preliminary work.