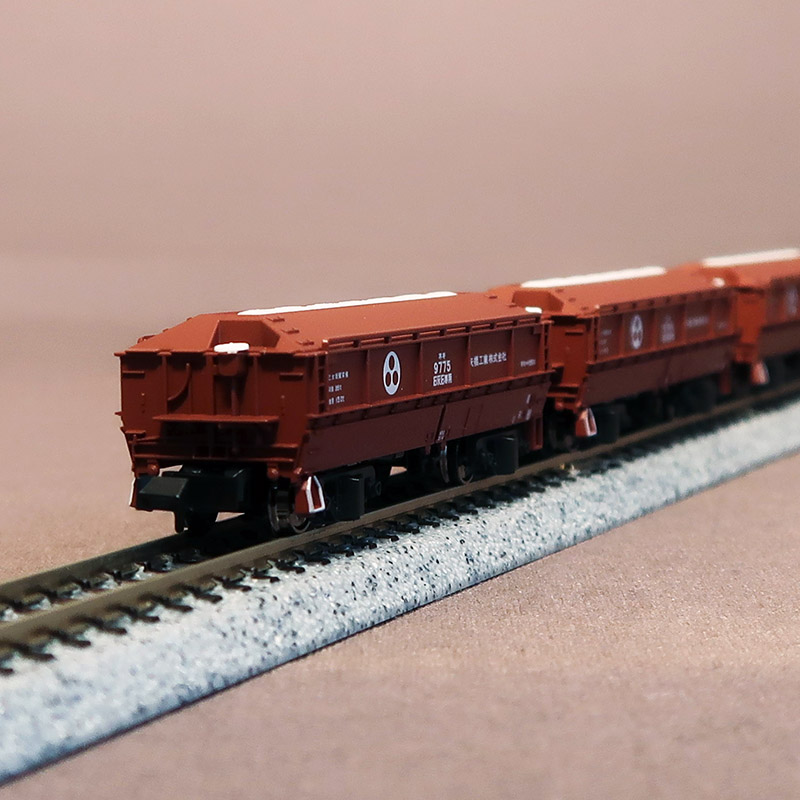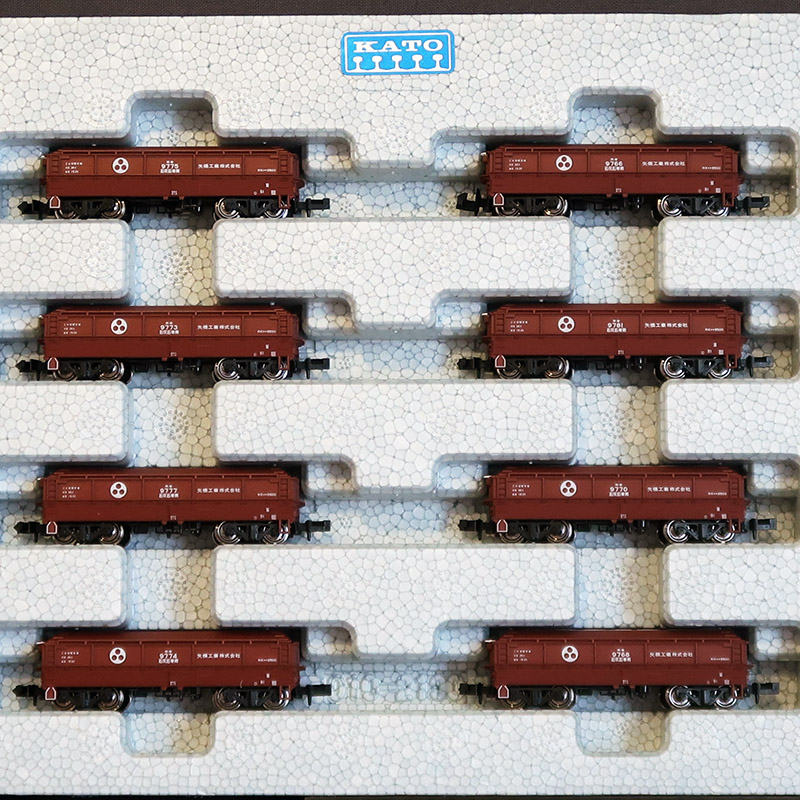 (10-1277) Hoki9500 (Yabashi)
Normal Price : ¥ 10,400 JPY
¥ 7,800 JPY
Item Code: KATO 10-1277
Weigh : 150 g
ItemNumber 10-1277
Hoki9500 (Yabashi)
8Cars Set

Information
The Hoki 9500 is a 35 ton open-ended hopper car, of which 193 cars were manufactured for transporting construction materials at New Tokyo International Airport (Narita Airport) from 1970 (1972) to 1972 (1972). It's a car. Mainly used to transport crushed stone and limestone.
After the initial airport construction was completed, I transferred to several companies and worked as a private freight car for limestone transportation. Among them, the friends who transferred to Okutama Industry in Tokyo were mixed with the JNR Hoki 2500, operated between Okutama Station on the Ome Line and Hamakawasaki Station on the Nambu Line, and became familiar as a freight train running through the residential area. It was
The Hoki 9500, which is active in the Chukyo area, is used as a privately owned freight car owned by Yabashi Kogyo to transport limestone from Otomezaka Station on the Seino Railway to Nippon Steel & Sumitomo Metal Corporation Nagoya Works in a 16-car or 24-car train. When transporting limestone, the feature is that a fixed cover is provided to prevent scattering.