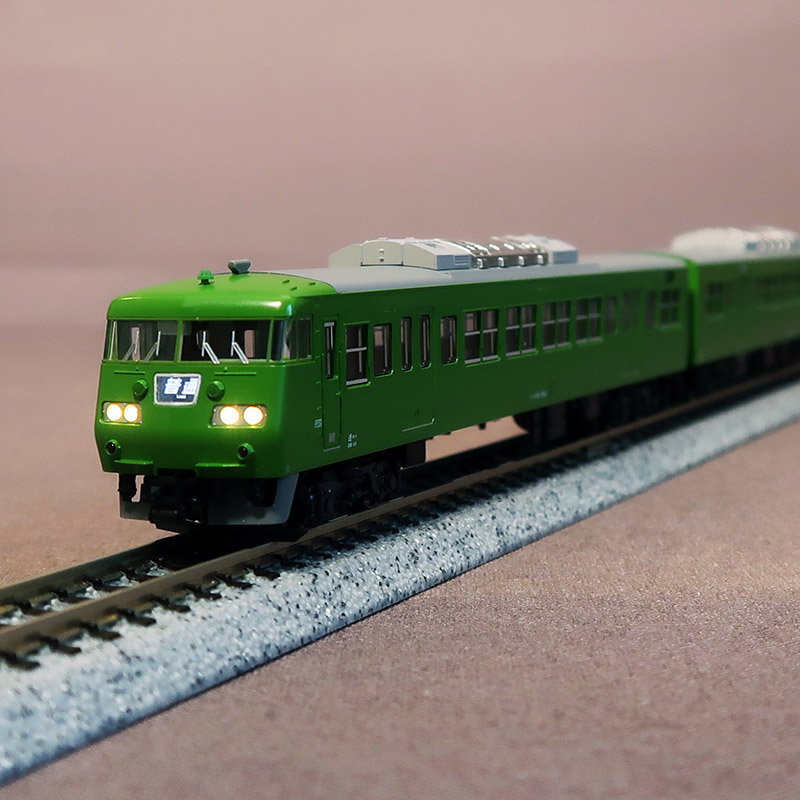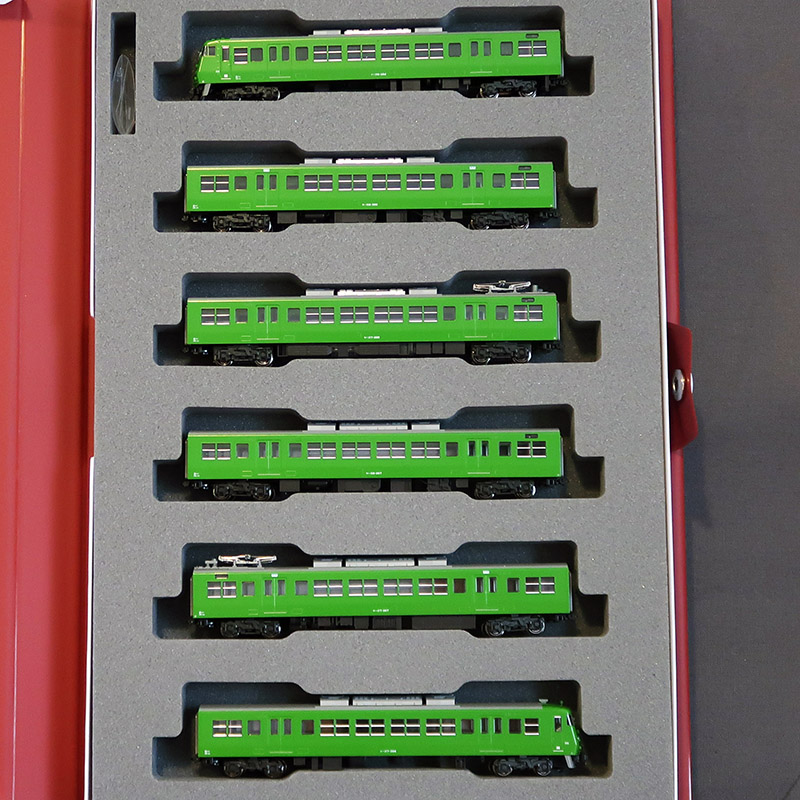 (10-949) JR 117 Series (Kyoto Area Color)
Normal Price : ¥ 21,000 JPY
¥ 17,850 JPY
Item Code: KATO 10-949
Weigh : 680 g
ItemNumber 10-949
JR 117 Series (Kyoto Area Color)
6Cars Set

Information
Series 117 is a suburban DC train that appeared in 1979. It replaced the 153 series, which had been used up to that point, as a new express train that operates in response to competition with parallel private railways over the acquisition of passengers between Keihanshin.
After the introduction of the successor 221 series, it was converted to the Fukuchiyama line, etc., and the formation currently located at the Kyoto branch has been repainted with a green color called "Kyoto area color", which is used for trains on the Kosei line and Kusatsu line.