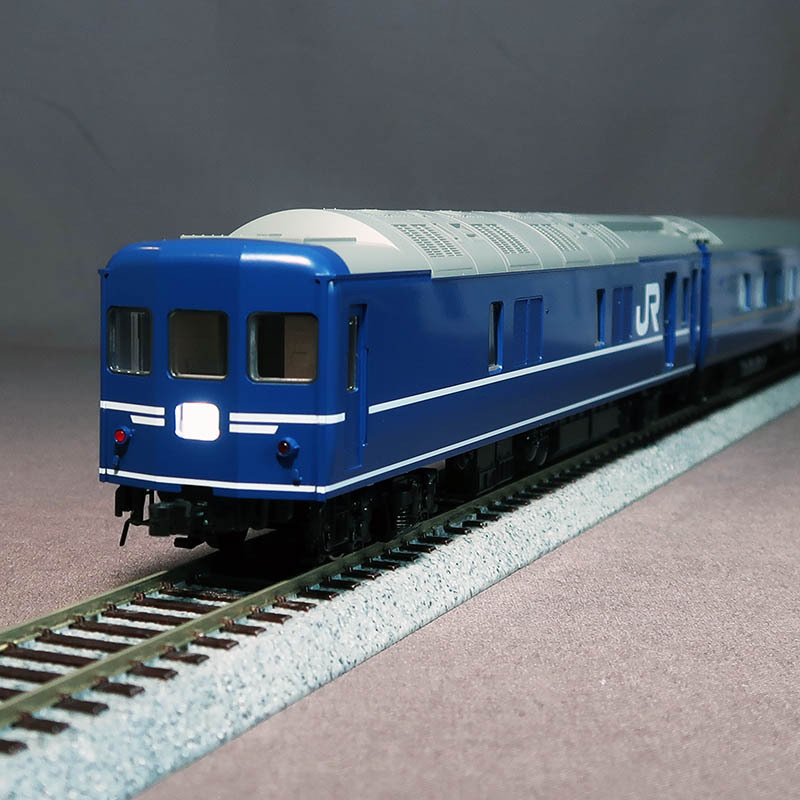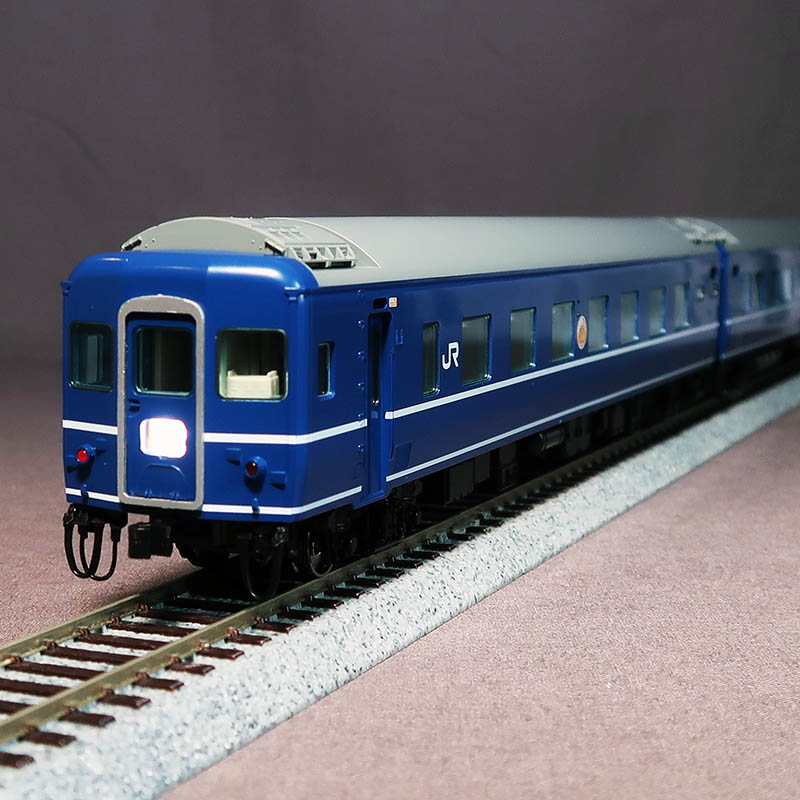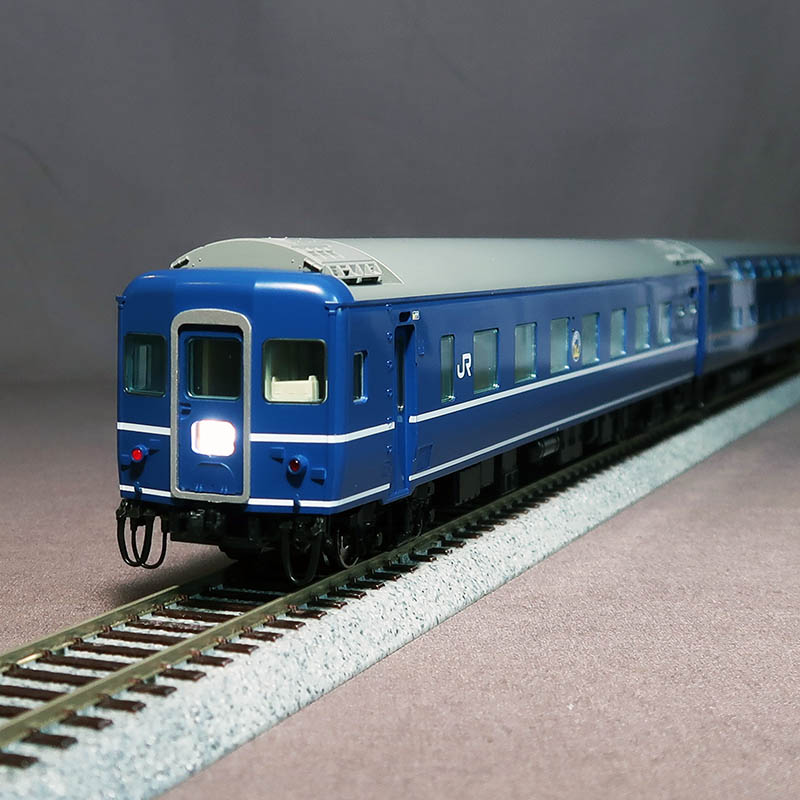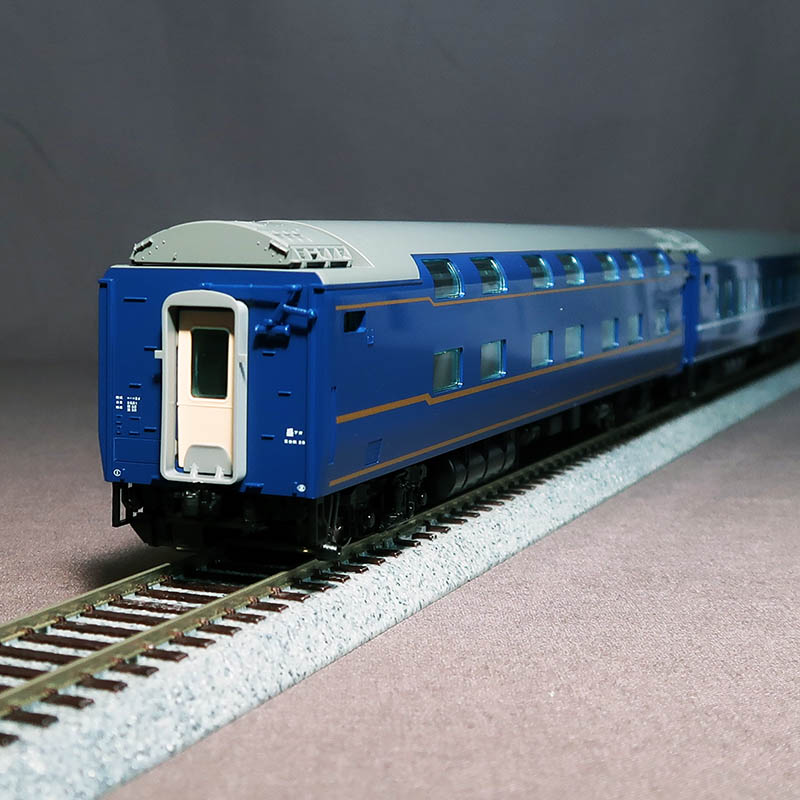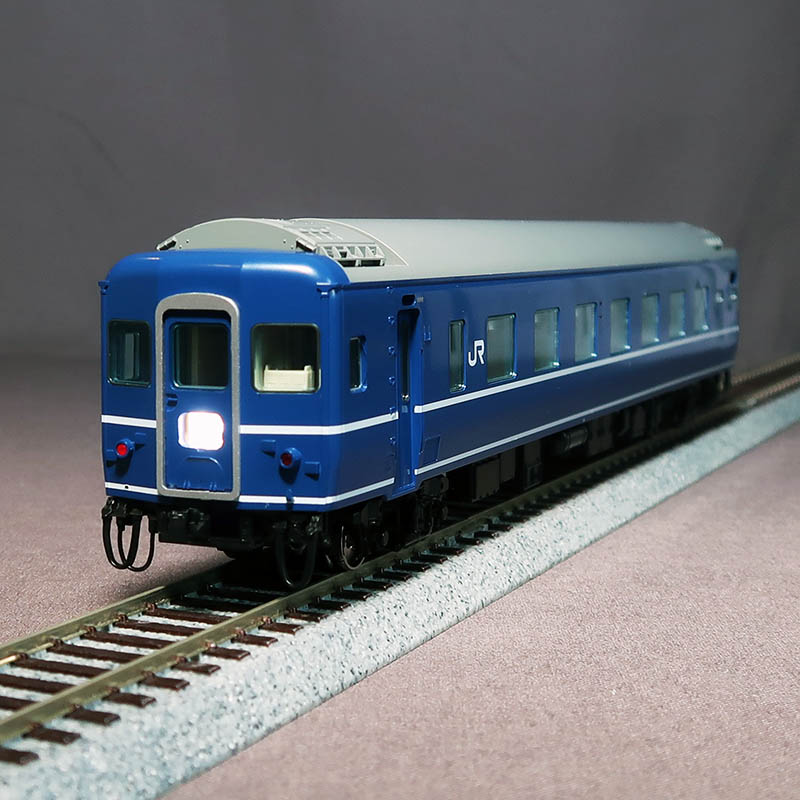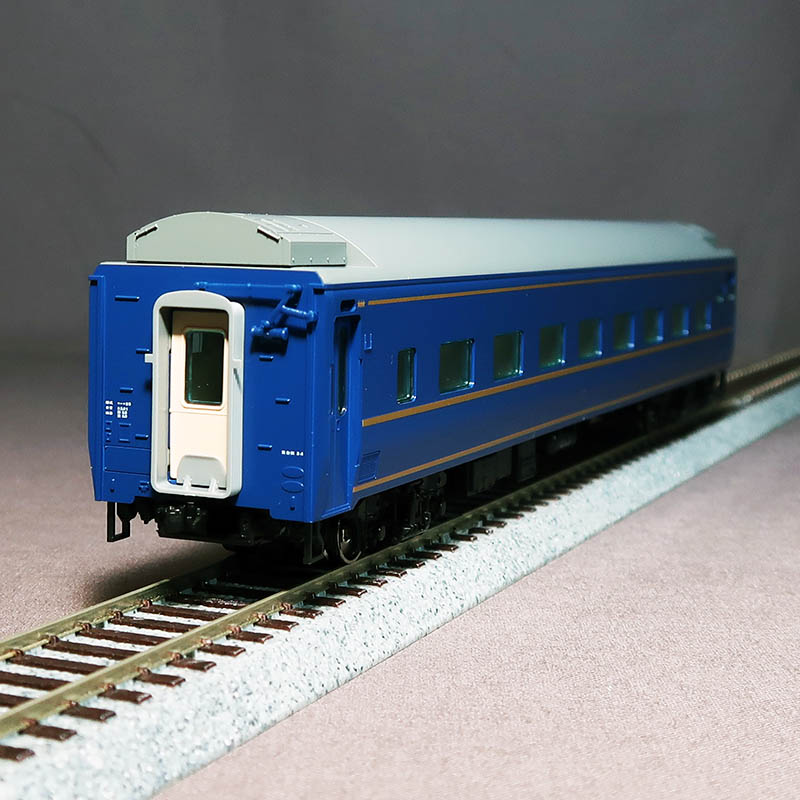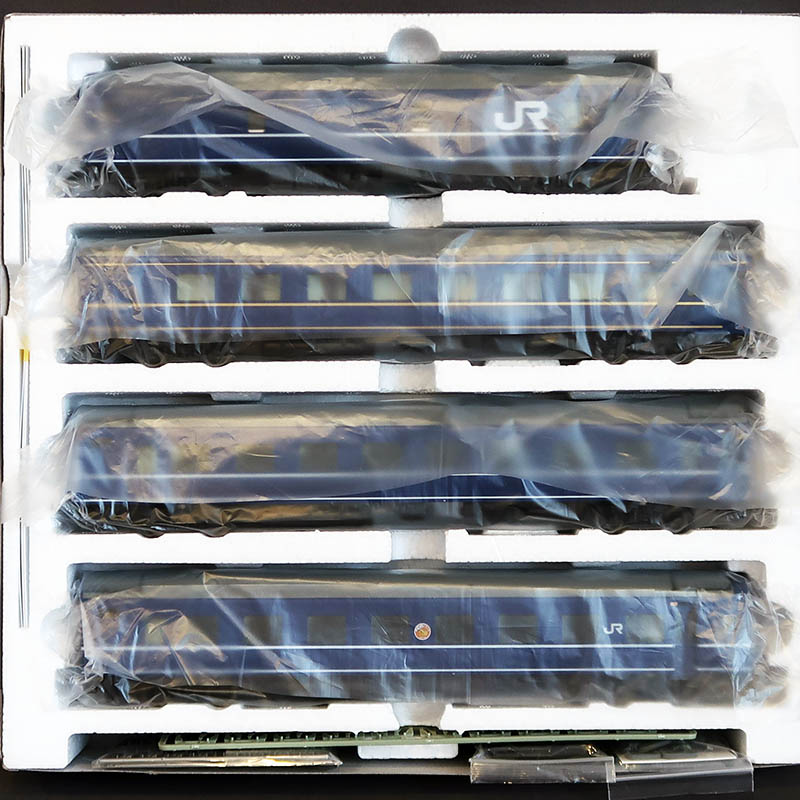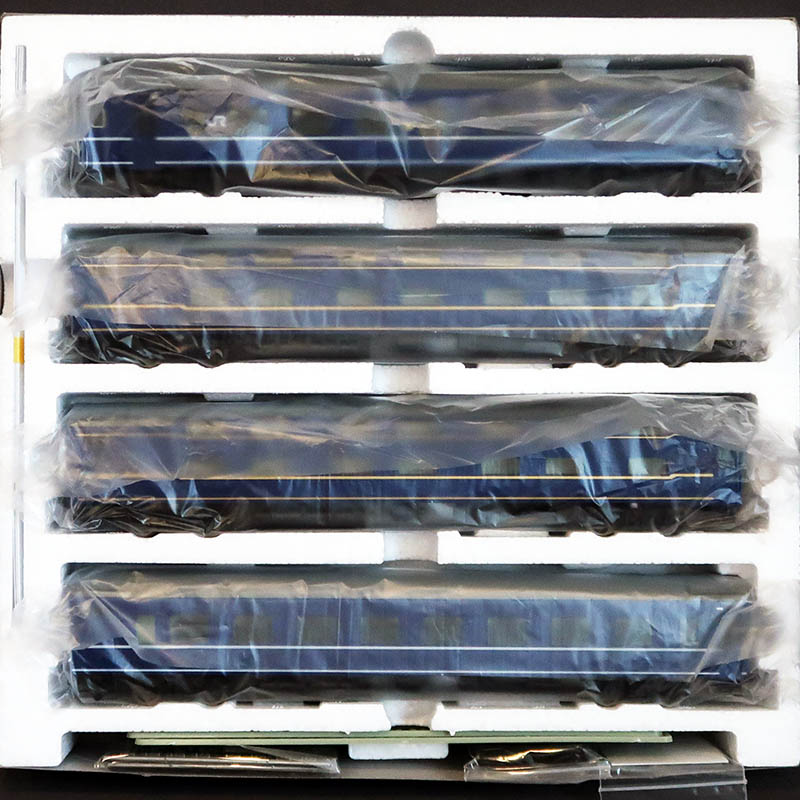 (HO-9044+HO-9045+etc.) JR 24 Series 25 Type BlueTrainPassengerCar (Akebono)
Normal Price : ¥ 116,100 JPY
¥ 104,490 JPY
Item Code: TOMIX HO-9044+HO-9045+etc.
Package volume : 3500
ItemNumber HO-9044+HO-9045+HO-5010+HO-5012
JR 24 Series 25 Type BlueTrainPassengerCar (Akebono)
Basic 4Cars+4Cars Add-On+Single Car×2(HO-5010)+Single Car(HO-5012)
11Cars Set

Information
The 24 series appeared in 1973 in a form that was returned to the centralized power system based on the 14 series sleeper passenger car of the distributed power system.
`` Akebono '', which has been operated by the 24 series since the JNR era, was enhanced in 1991 after JR, with the enhancement of facilities such as a private bed and a simple golon and seat, and by remodeling, the private room A sleeper Srone 24-550 and private room B sleeper ohne 25-550 appeared.