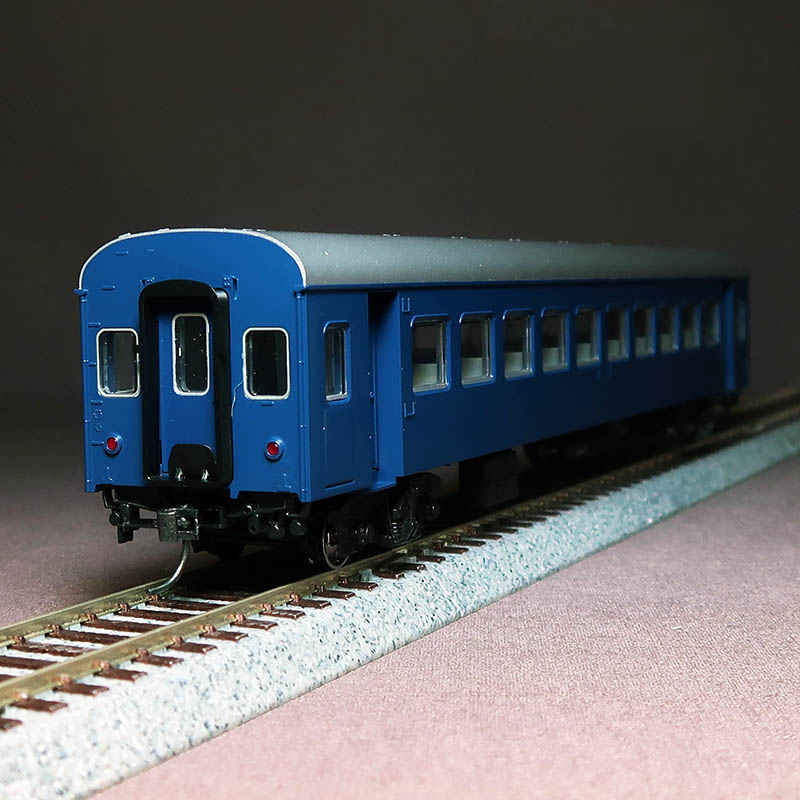 (HO-5004) JNR Nahafu10 (Blue)
Normal Price : ¥ 10,100 JPY
¥ 8,585 JPY
Item Code: TOMIX HO-5004
Package volume : 600
ItemNumber HO-5004
JNR Nahafu10 (Blue)

Information
The 0 series passenger car is a light passenger car of JNR manufactured from 1955.
The Nahaf 10 was originally manufactured as a seat car, and the deck door was initially a two-step folding door, the cabin lights were incandescent lights, and the car body was brown.
After that, the door was opened, the room lighting was changed to fluorescent light, the painting was changed to blue, and the appearance was almost the same as Nahuff 11.