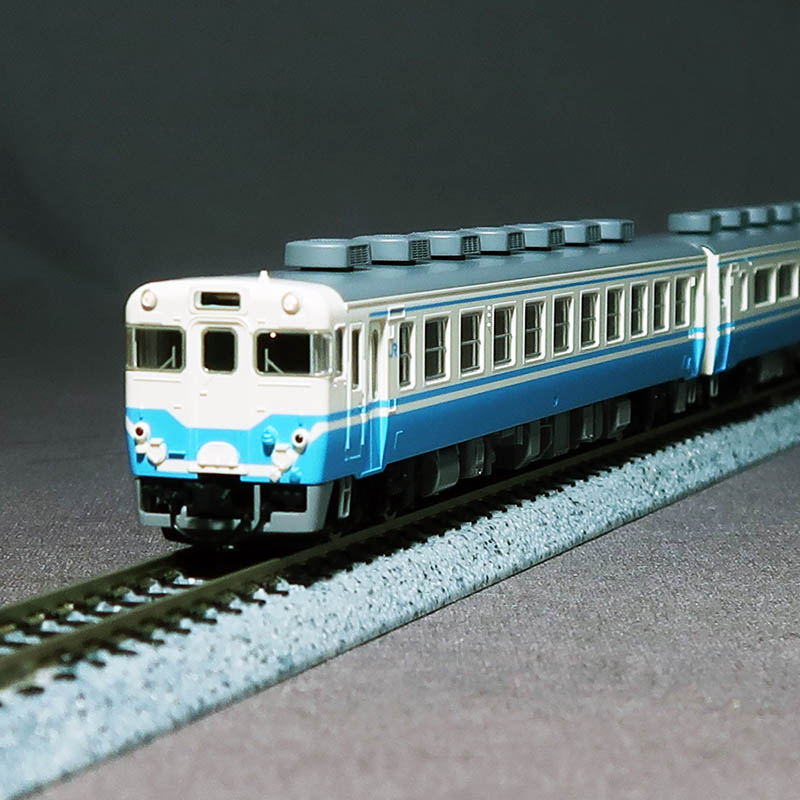 (97907) JR Kiha 58 Series (Uwajima/Shikoku Railway)
Normal Price : ¥ 14,800 JPY
¥ 11,840 JPY
Item Code: TOMIX 97907
Weigh : 670 g
ItemNumber 97907
JR Kiha 58 Series (Uwajima/Shikoku Railway)
3Cars Set
(TOMIX Limited edition)

Information
The Kiha 58 is an express type diesel car manufactured by JNR, and has been active throughout the country.
The vehicles assigned to Shikoku were painted in light blue, which is the corporate color of JR Shikoku, based on ivory, and were used in various areas of Shikoku.
On the express "Wawajima" etc., a modified car Kiha 28-5200 of a former green car was connected as a designated seat car, and a round head mark was posted on the front.
The Kiha 28-5200 comes in various types depending on the kilo base 28. There are various types such as the difference in generation number and the unit sash remodeling with windows.