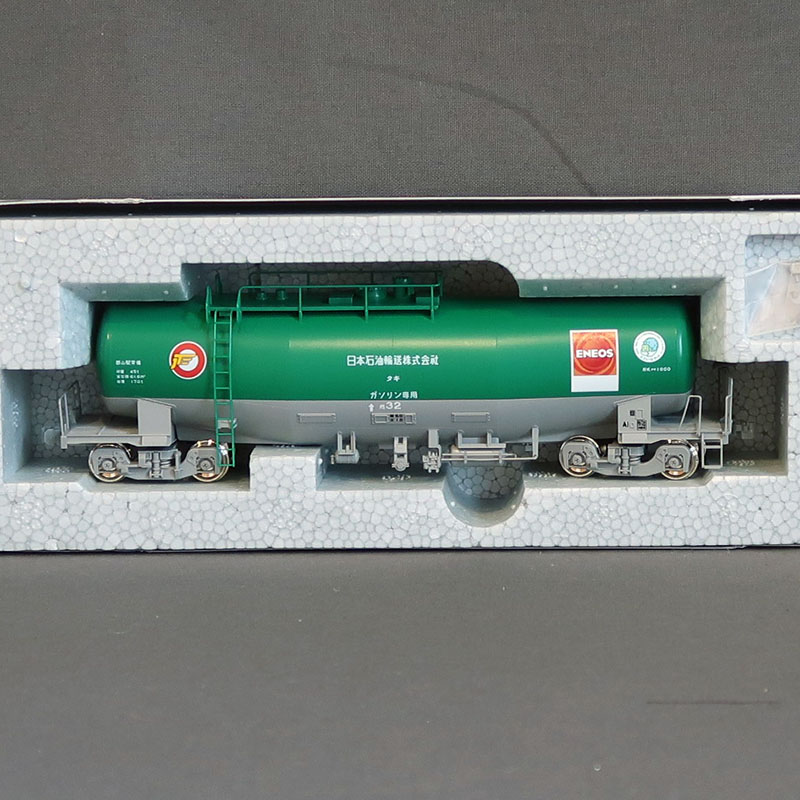 (HO-1-824) Taki1000 Japanese oil transportation color (with ENEOS/eco rail mark)
Normal Price : ¥ 3,700 JPY
¥ 2,775 JPY
Item Code: KATO HO-1-824
Weigh : 200 g
ItemNumber HO-1-824
Taki1000 Japanese oil transportation color (with ENEOS/eco rail mark)
Single Car

Information
Taki 1000 type appeared in 1993 as a successor model of Taki 43000 form. Currently, it belongs to Nippon Oil Terminal Co., Ltd. and Nippon Oil Transport Co., Ltd. It is active as a trunk high-speed tanker train.
Tank freight cars are essential for large-scale aggregate transport, and they also played an important part in fuel transportation for support of disaster-stricken areas at the time of the recovery of the Great East Japan Earthquake (transporting oil from Kanto region through the Banetsu-nishi line to Koriyama).