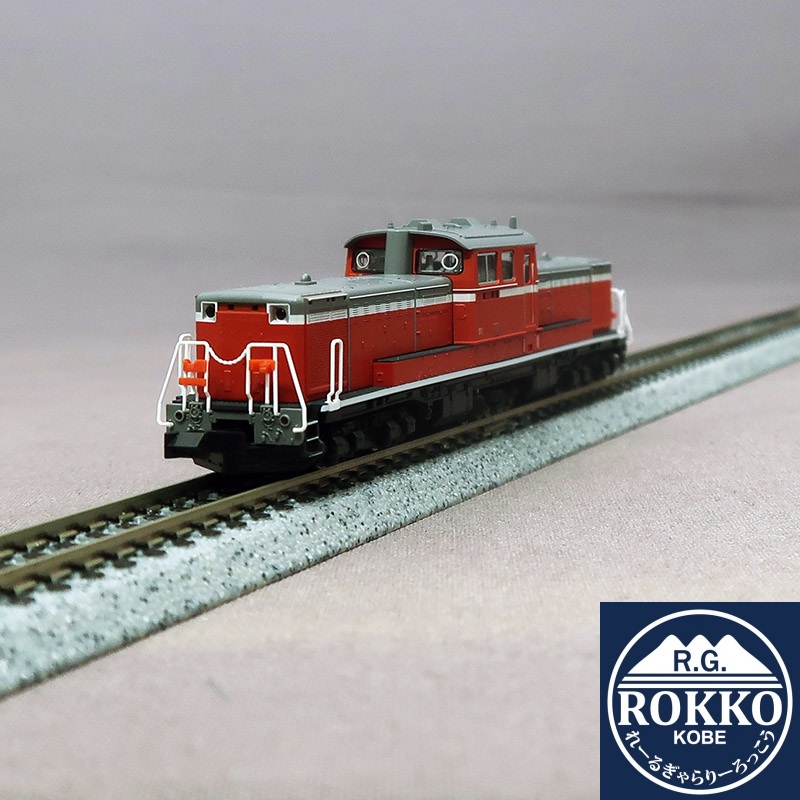 (7008-H) JR DD51 Late Cold Resistant JR Specification
Normal Price : ¥ 8,000 JPY
¥ 6,000 JPY
Item Code: KATO 7008-H
Package volume : 150
ItemNumber 7008-H
JR DD51 Late Cold Resistant JR Specification

Information
DD51 is a diesel locomotive for main lines that represents Japan National Railways, with 649 cars manufactured since 1962. For snowy areas including Hokkaido, the A cold region specification, which features a rotating window, has been deployed.
Among the Hokkaido area vehicles that were inherited by JR Freight, the vehicles that only updated aging parts are called A renewal color, which has a blue body and cream front, and has appeared since 2004. In the later years of the Hokkaido area, JR Freight-affiliated aircraft were gathered at the Washibetsu engine depot, and in 2014, they were all retired with the successor DF200 taking over.