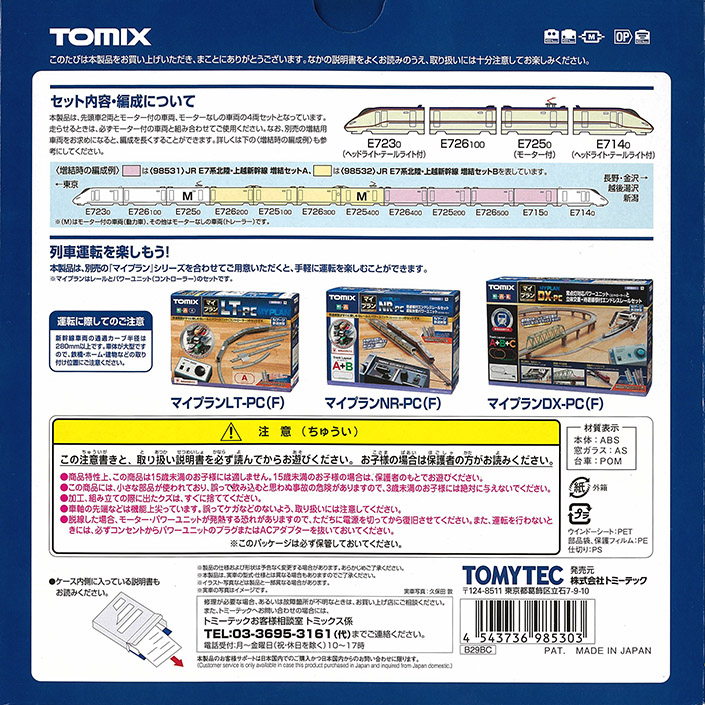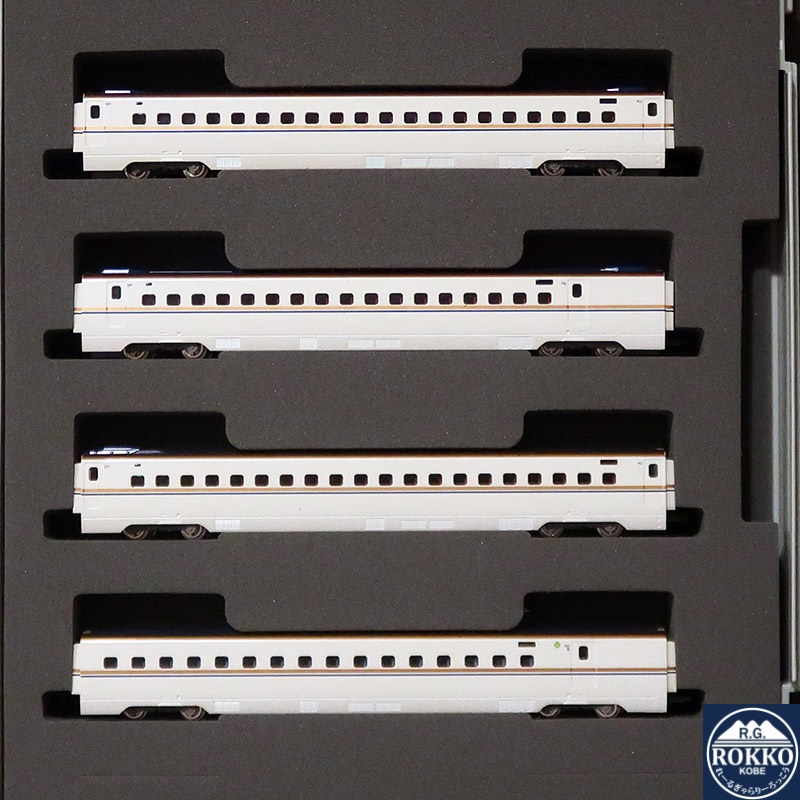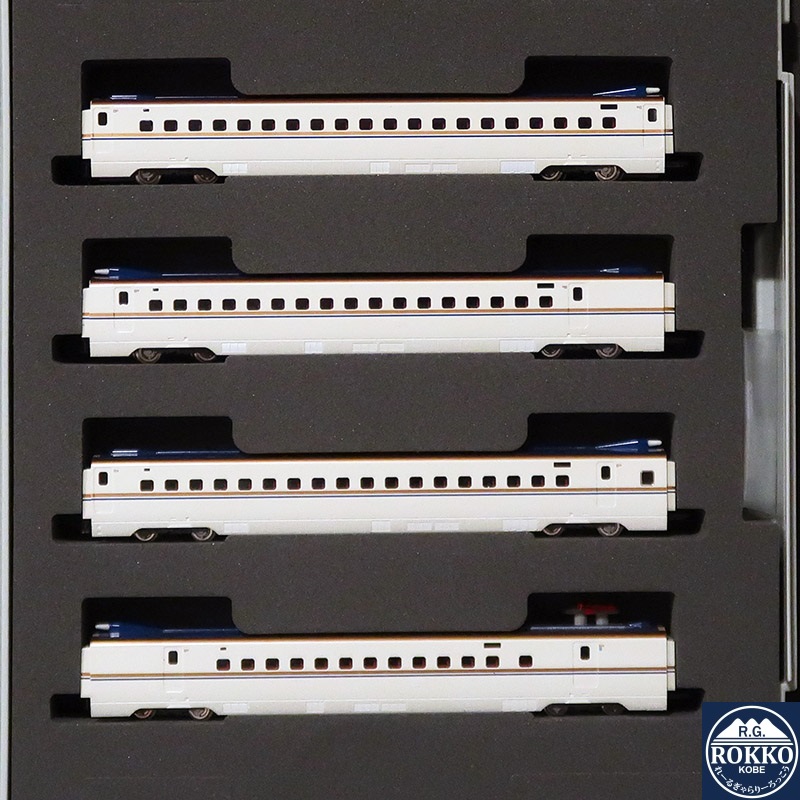 (98530~98532) JR E7 Series (Hokuriku・Jyoetsu Shinkansen)
Normal Price : ¥ 40,600 JPY
¥ 32,480 JPY
Item Code: TOMIX 98530+98531+98532
Package volume : 2400
ItemNumber 98530~98532
JR E7 Series (Hokuriku・Jyoetsu Shinkansen)
Basic 4Cars + 4Cars Add-On(A) + 4Cars Add-On(B)
12Cars Set

Information
The E7 series Shinkansen is a Shinkansen vehicle that appeared in 2014.
This vehicle was developed for the opening of the Hokuriku Shinkansen Kanazawa in 2015, and began commercial operation on the Joetsu Shinkansen in 2019.
In recent years, baggage storage areas have been added to accommodate larger luggage, so some of the windows are blocked.