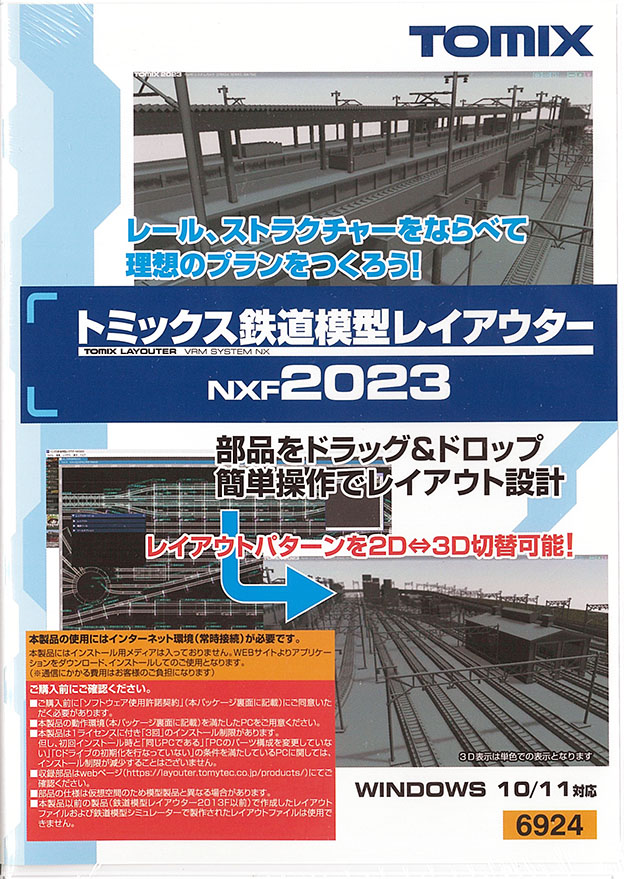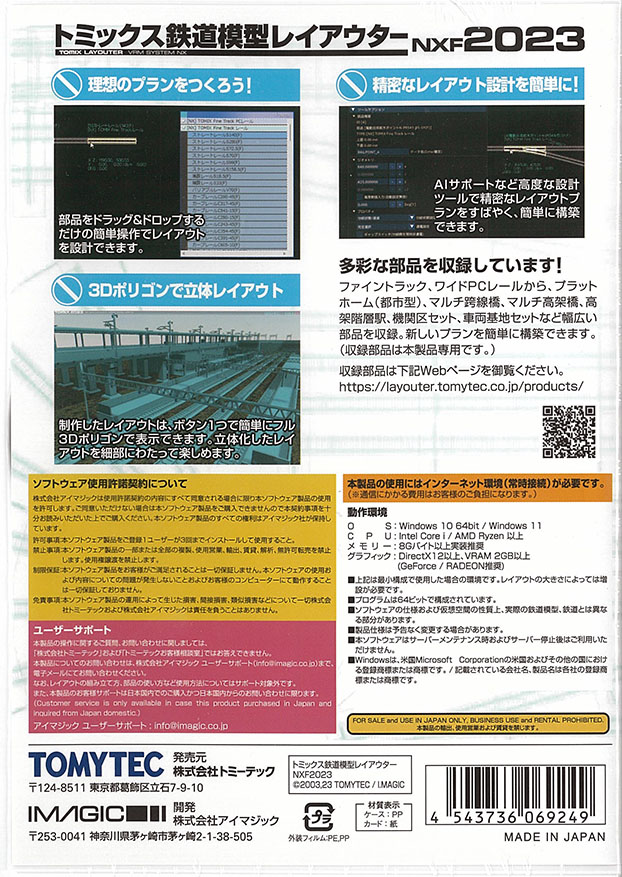 (6924) Tomix Railway Model Layouter NXF2023
Normal Price : ¥ 3,800 JPY
¥ 3,800 JPY
Item Code: TOMIX 6924
Package volume : 300
ItemNumber 6924
Tomix Railway Model Layouter NXF2023

Information
This is software for designing Tomix Fine Track standard layouts in a vast virtual space on a computer screen.

Features
●PC software This software is based on the railway model simulator NX and has been independently developed with a layout function, allowing you to easily design the layout of TOMIX railway models on your PC.
●You will be able to see a 3D image of the layout, allowing you to visually check the wiring layout.
●General-purpose drawing file output function (SVG format)


●To use the product, you need a computer running Windows 10 64bit (excluding server, mobile, and simple versions)/Windows 11 and a constant internet connection.
●CPU: Intel Core i/AMD Ryzen or higher
●Memory: 8GB or more recommended
●Graphics: DirectX12 or higher, VRAM 2GB or higher (GeForce/RADEON recommended)


●When downloading software from the Internet and installing it on your computer, you can authenticate and use the software using the product's authentication code.

*Not compatible with railway model layout software F2013 or earlier.

Please check the TOMIX homepage for details and explanations.