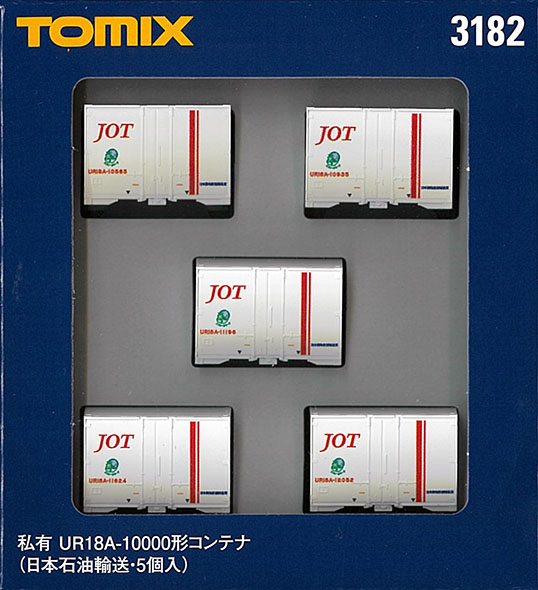 (3182) UR18A-10000 type container Nippon Oil Transport (5 pieces)
Normal Price : ¥ 1,600 JPY
¥ 1,280 JPY
Item Code: TOMIX 3182
Package volume : 150
ItemNumber 3182
UR18A-10000 type container Nippon Oil Transport (5 pieces)
5 pieces

Information
The UR18A container is a privately owned refrigerated container.
Of the same type, the 10000s are containers that appeared in 1997 and mainly belong to Japan Oil Transport (JOT).
The Eco Rail mark was added to the side around 2008.