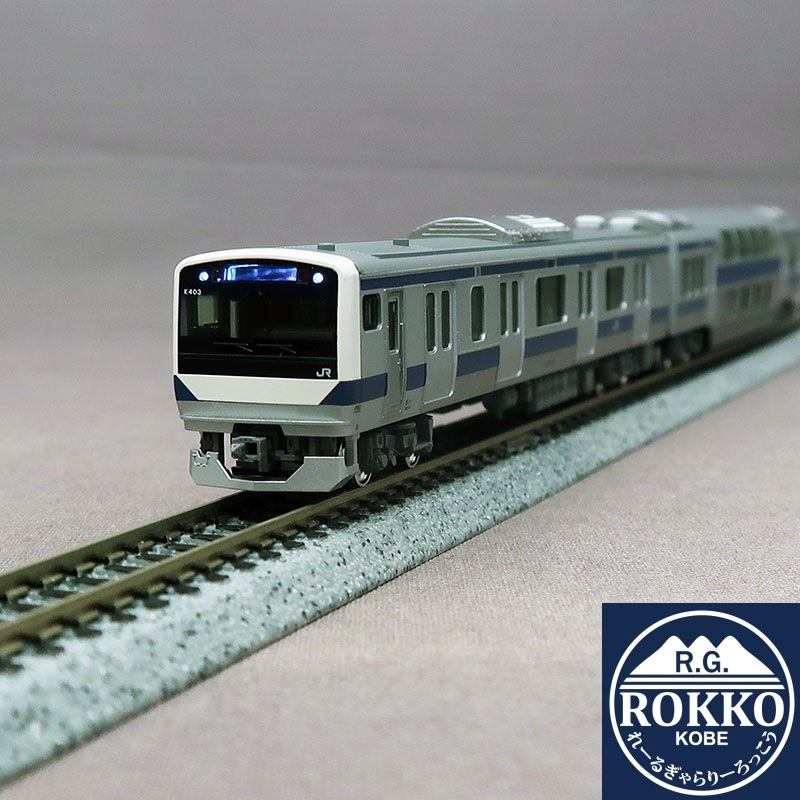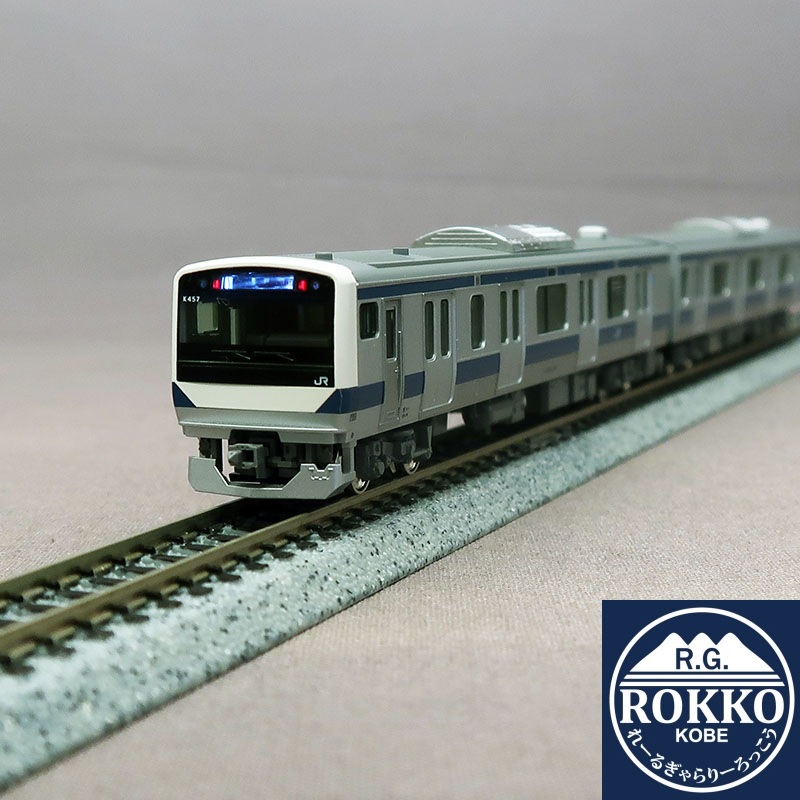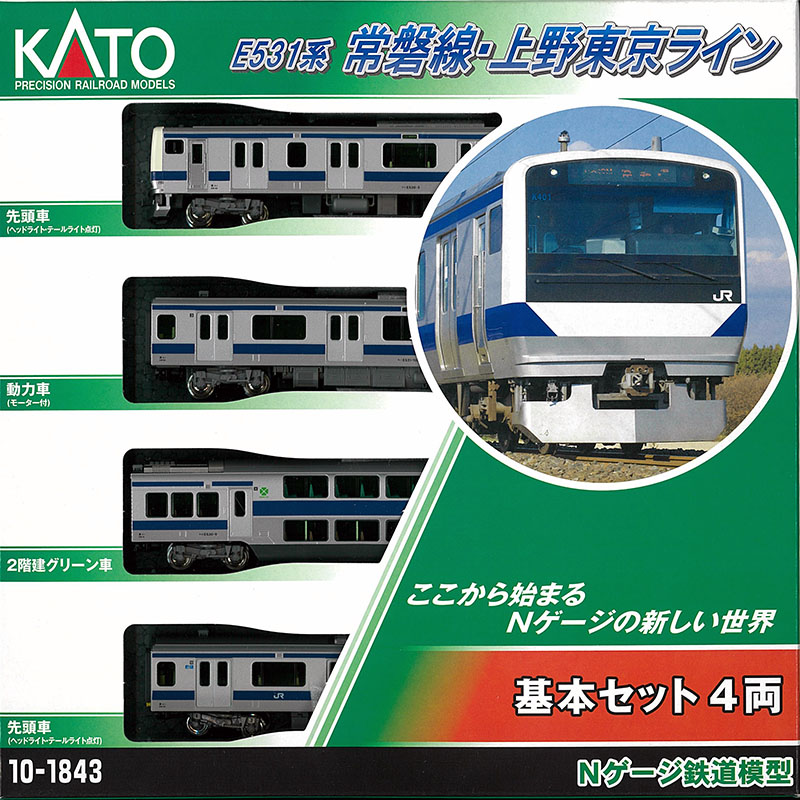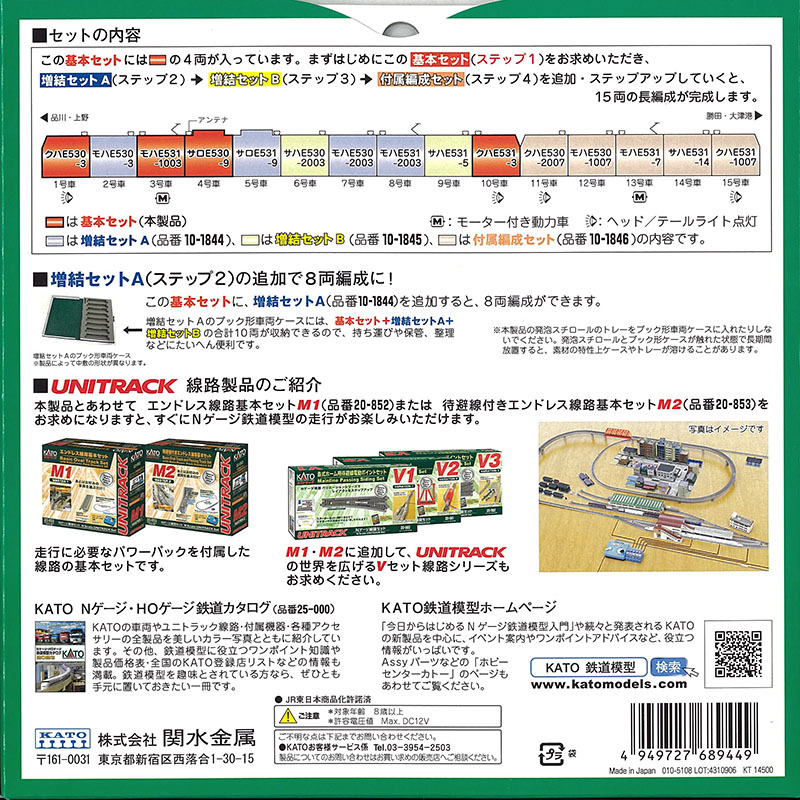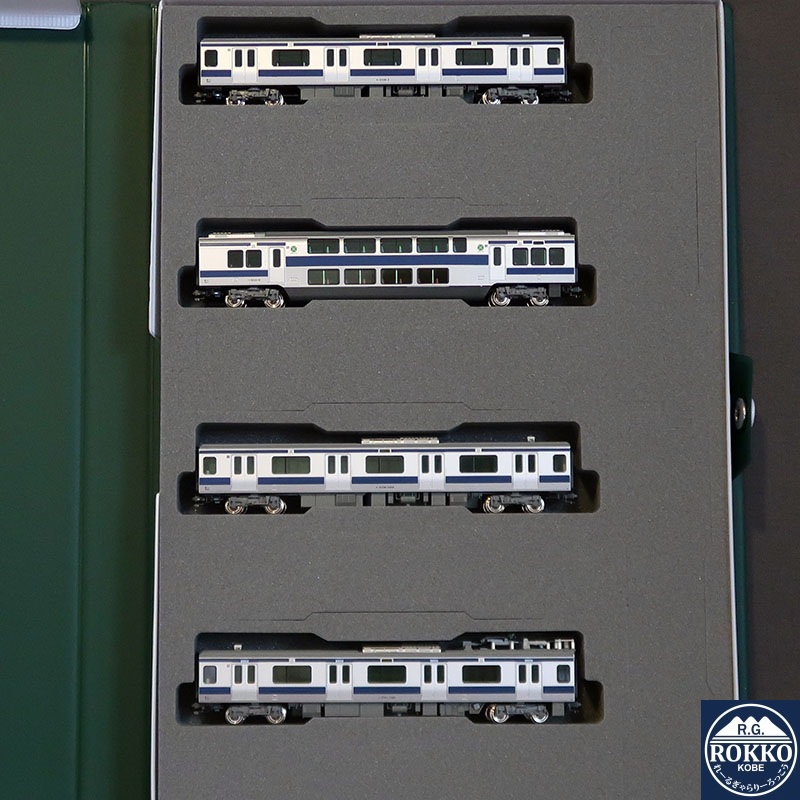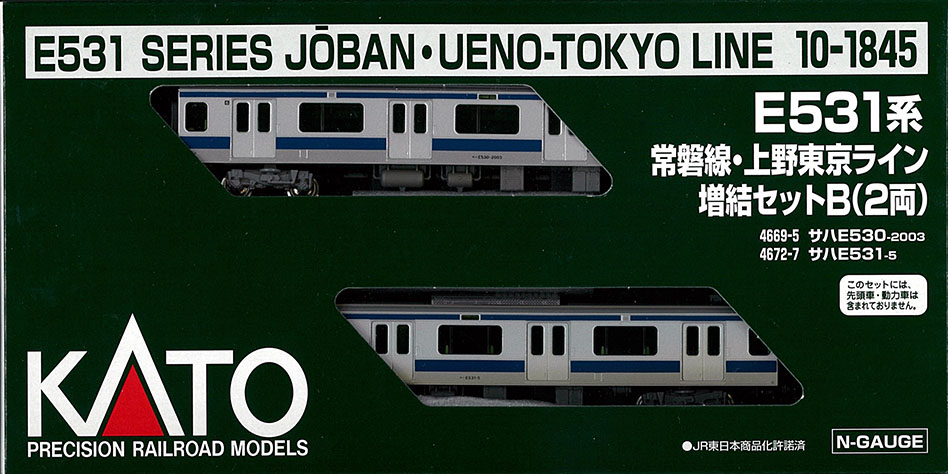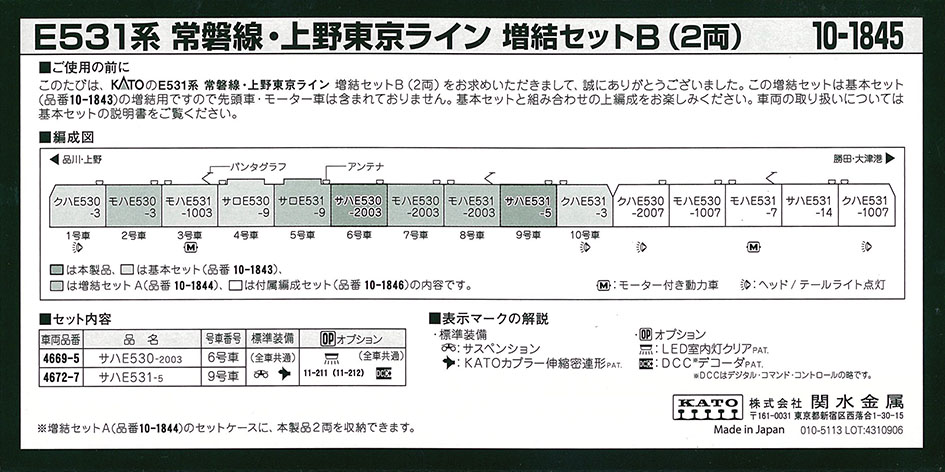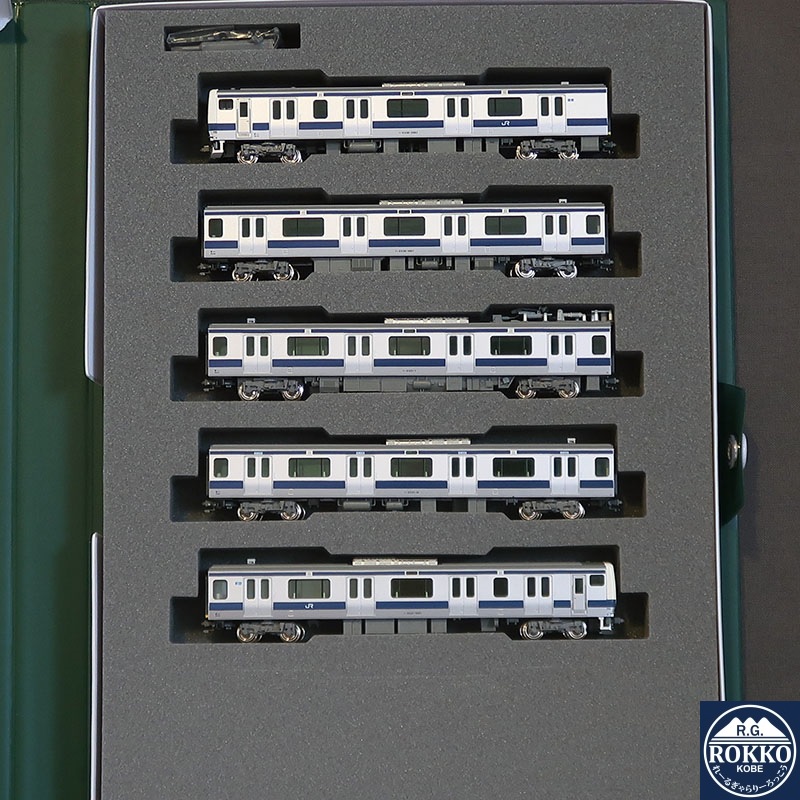 (10-1843~10-1846) JR E531 Series (Jyoban Line-Ueno Tokyo Line) ※Equipped with a new slotless motor
Normal Price : ¥ 50,000 JPY
¥ 37,500 JPY
Item Code: KATO 10-1843+1844+1845+1846
Package volume : 2700
ItemNumber 10-1843+1844+1845+1846
JR E531 Series (Jyoban Line-Ueno Tokyo Line)
Basic 4Cars + 4Cars Add-On(A) + 2Cars Add-On(B) + 5Cars Associated
15 Cars Set

Information
Joban Line suburban AC/DC train E531 series boasting a maximum speed of 130km/h
The E531 series has been active on the Joban Line since 2005. This is a suburban AC/DC train that is compatible with the AC section of the Joban Line beyond the handle. It is widely used, and is operated from Haranomachi in the north to Shinagawa in the south. The E531 series currently in use is characterized by gray underfloor equipment, and the included 5-car train has a platform position detection device installed at the front hem and a safety confirmation camera installed on the side curtain plate.

◆ Equipped with a newly developed slotless motor as standard
By adopting a newly developed slotless motor, it demonstrates smoother and quieter running performance than existing motors.