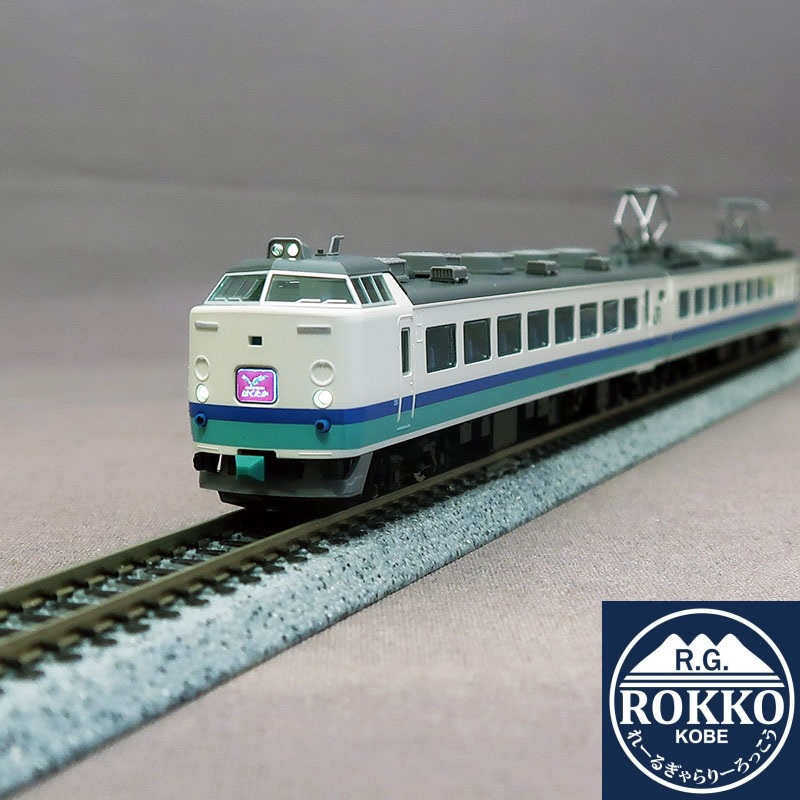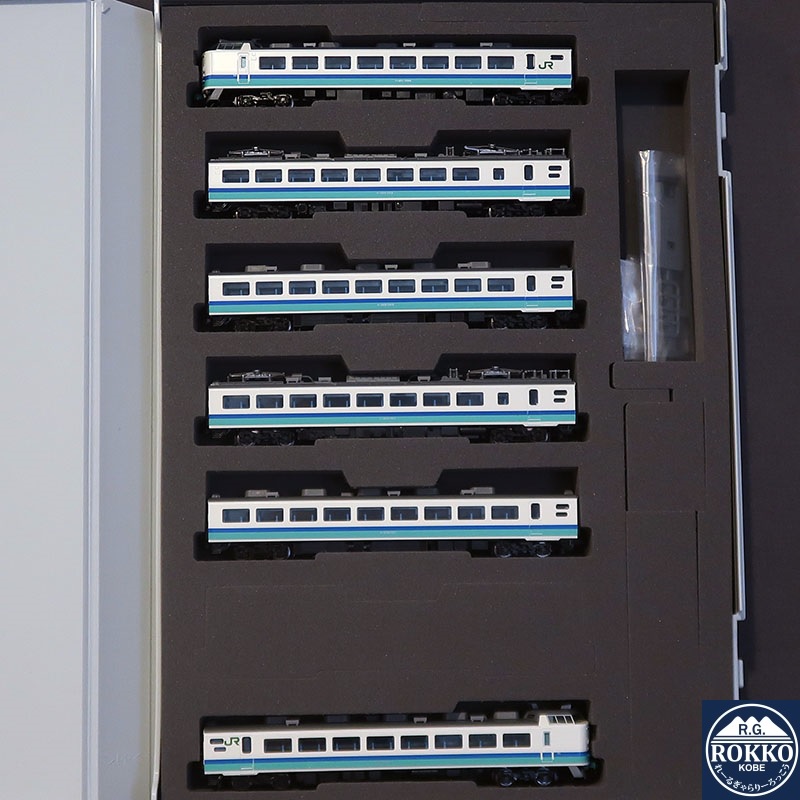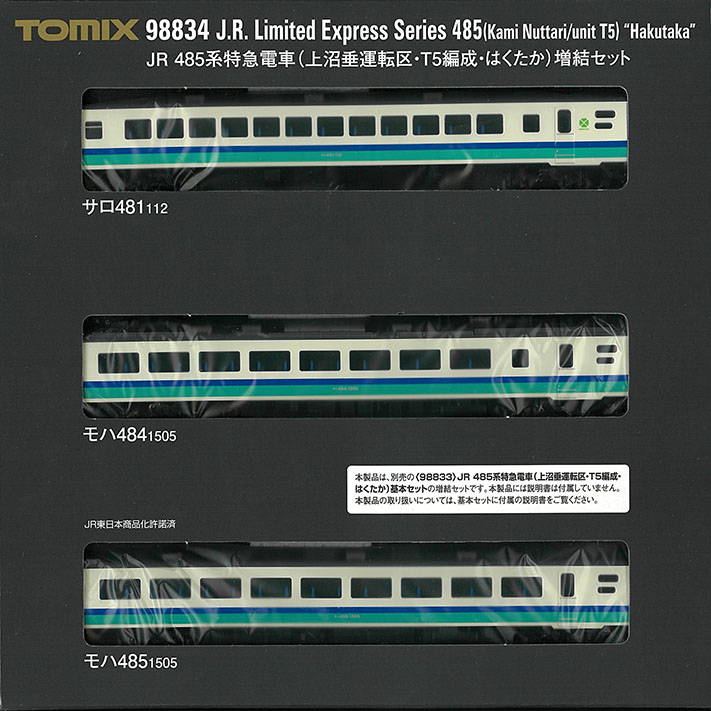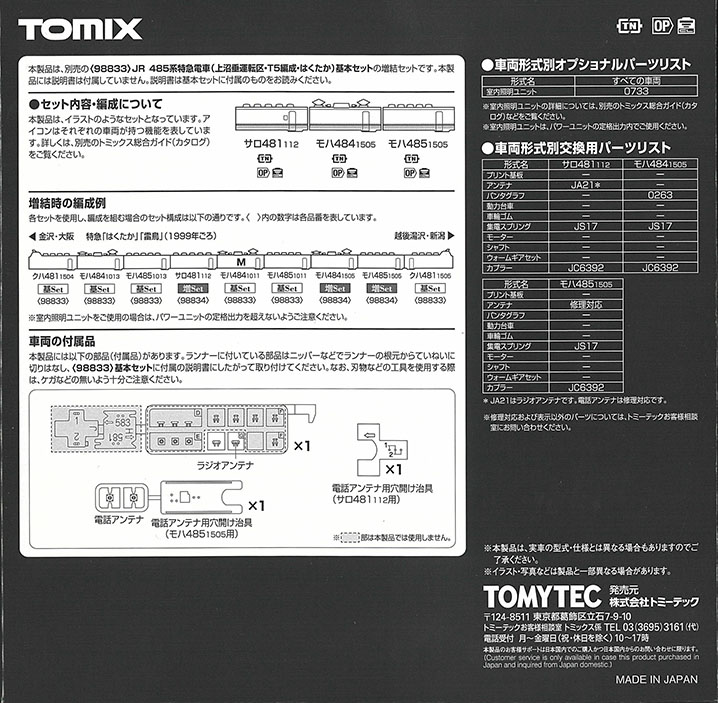 (98833+98834) JR 485 series Hakutaka Kaminuttari driving area T5 formation
Normal Price : ¥ 37,400 JPY
¥ 29,920 JPY
Item Code: TOMIX 98833+98834
Package volume : 1360
ItemNumber 98833+98834
JR 485 series Hakutaka Kaminuttari driving area T5 formation
Basic 6Cars + 3Cars Add-On
9Cars Set

Information
The 485 series was introduced in 1968 as a limited express vehicle that was compatible with three power sources: DC and AC 50/60Hz, and was used in electrified sections across the country.
"Hakutaka" is a limited express train that began operating in 1997 with the opening of the Hokuhoku Line of Hokuetsu Express.
Some of the vehicles painted in Kaminutari color have had their interiors upgraded and their passenger windows enlarged vertically.
All of the T5 formations placed in the Kaminutari driving area were upgraded cars, and in addition to the ``Raichou'', they were used for ``Hakutaka'' as a formation capable of running on the Hokuetsu Express Hokuhoku Line.