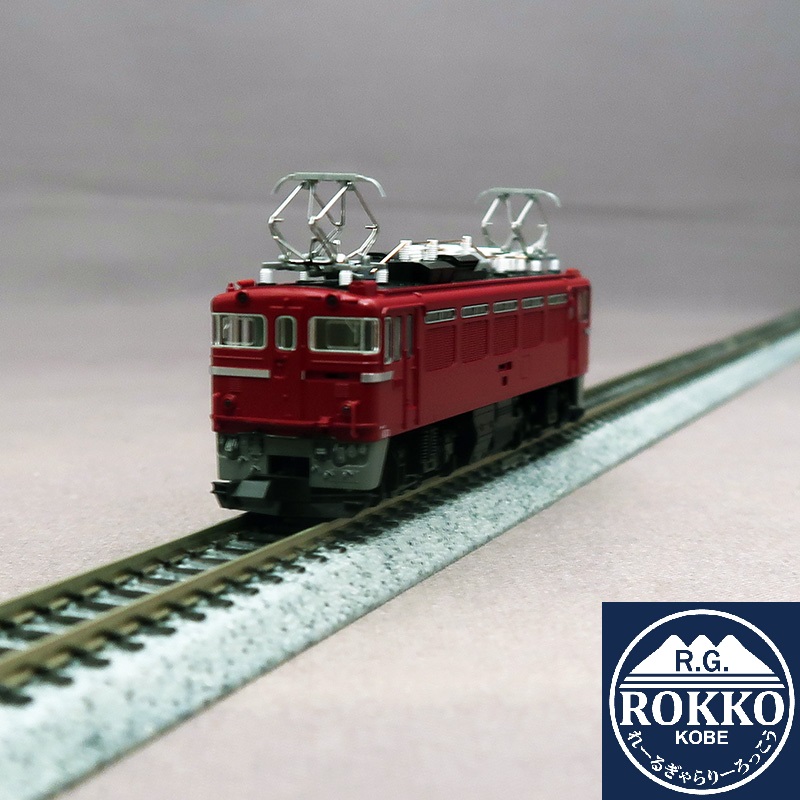 (3075-4) JNR ED75-1000 early model ※Equipped with a new slotless motor
Normal Price : ¥ 8,200 JPY
¥ 6,150 JPY
Item Code: KATO 3075-4
Package volume : 150
ItemNumber 3075-4
JNR ED75-1000 early model

Informatoion
The ED75 was introduced in 1963 as a standard type AC electric locomotive for Japanese National Railways, and although it is a D type, it exerts a traction force comparable to an F type DC electric locomotive, and it can be used for trains from Blue trains to local trains in AC electrified sections in various places. It was widely used in towing everything from trains to freight trains. Among them, 39 series 1000 cars were mass-produced and used as a high-speed type that pulled 20 series limited express sleeper passenger cars and 10000 series container high-speed freight trains mainly on the Tohoku Main Line and Joban Line.
It is a locomotive that operated everything from sleeper express trains to freight trains during the JNR era, and is an essential part of enjoying the Tohoku Main Line and Joban Line of yesteryear. Recommended as a towing machine for your passenger cars and freight cars.

◆ Equipped with a newly developed slotless motor as standard
By adopting a newly developed slotless motor, it demonstrates smoother and quieter running performance than existing motors.