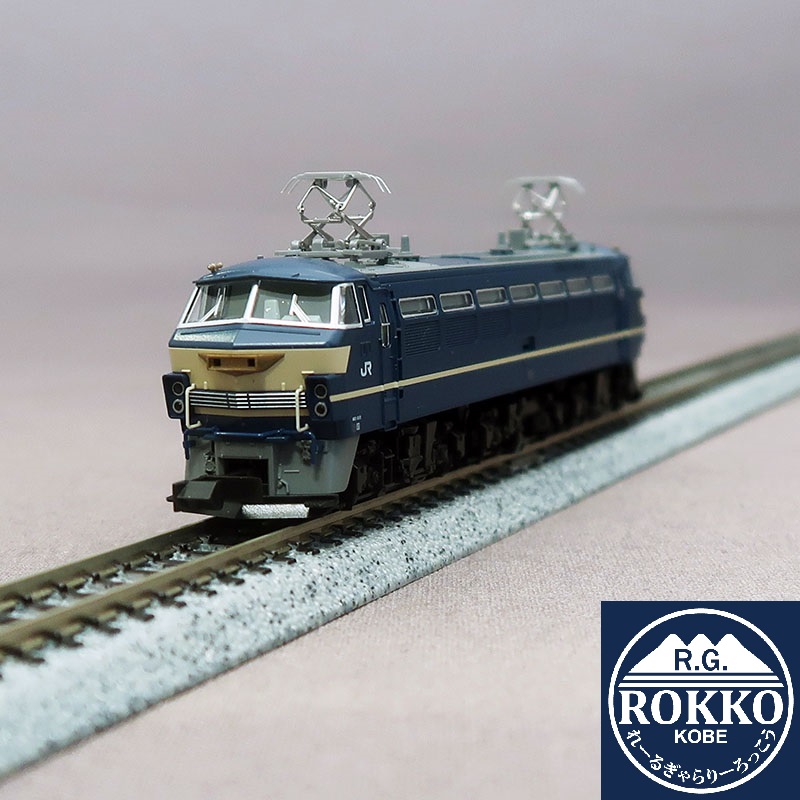 (3090-3) JR EF66-0 Late Type Bulel-Train Towing Machine ※Equipped with a new slotless motor
Normal Price : ¥ 7,800 JPY
¥ 5,850 JPY
Item Code: KATO 3090-3
Package volume : 150
ItemNumber 3090-3
JR EF66-0 Late Type Bulel-Train Towing Machine
※Equipped with a new slotless motor

Information
The Tokaido/Sanyo Blue Train traction machine seen after the end of the JNR period, the EF66 0 series late model, has been fully renewed. Equipped with LED interior lights, it has traction power in a 4% slope section of a train of 15 passenger cars, and can be used in a variety of layouts.
The actual train appeared in 1968 with a 50% increase in the output of the EF65 to meet the demand for high-speed freight trains. It was mainly used for freight trains on the Tokaido and Sanyo main lines for many years, but in 1985 it was selected as a blue train traction machine for the same section. -After being transferred from JNR to JR West, all machines were placed at the Shimonoseki Operation Center (currently Shimonoseki General Rolling Stock Yard), and after that, they were modified to suit the passenger cars, and continued to play an active role as a blue train traction machine on the Tokaido and Sanyo Main Lines.

Equipped with a slotless motor for smoother and quieter running than conventional products. You can also secure traction and enjoy driving a long blue train.