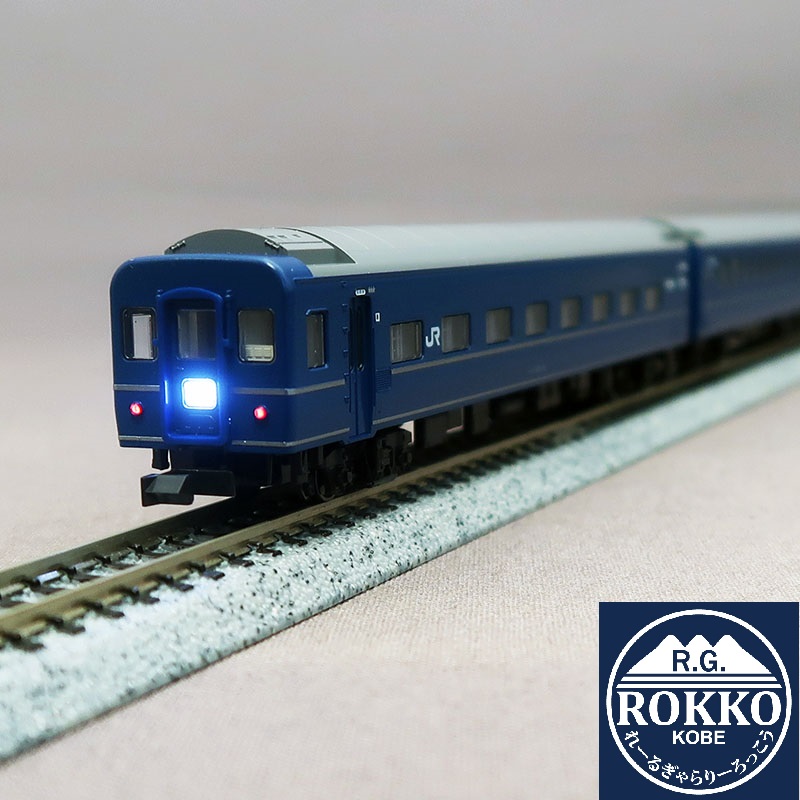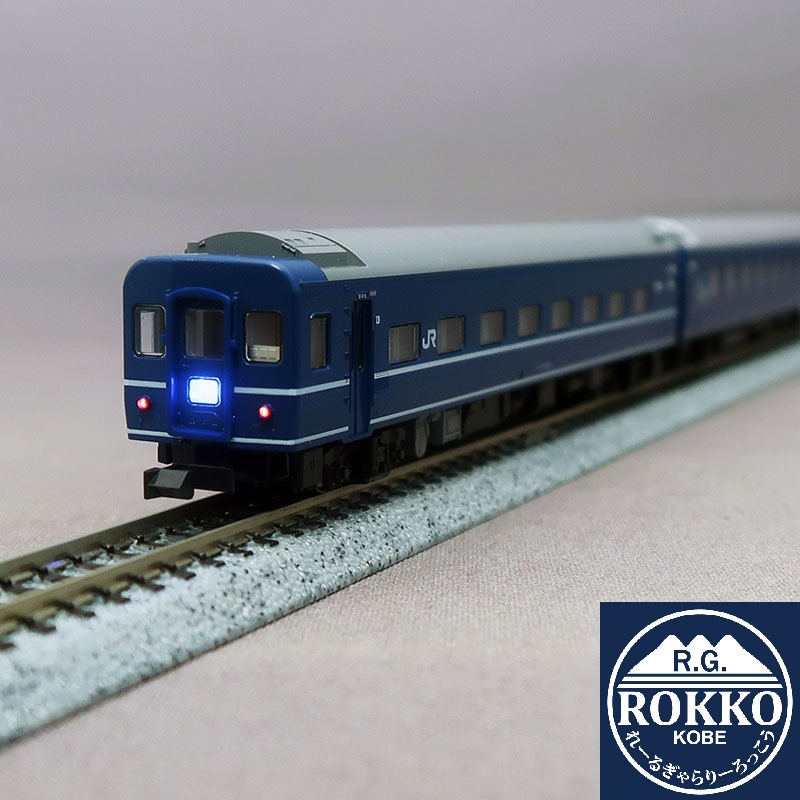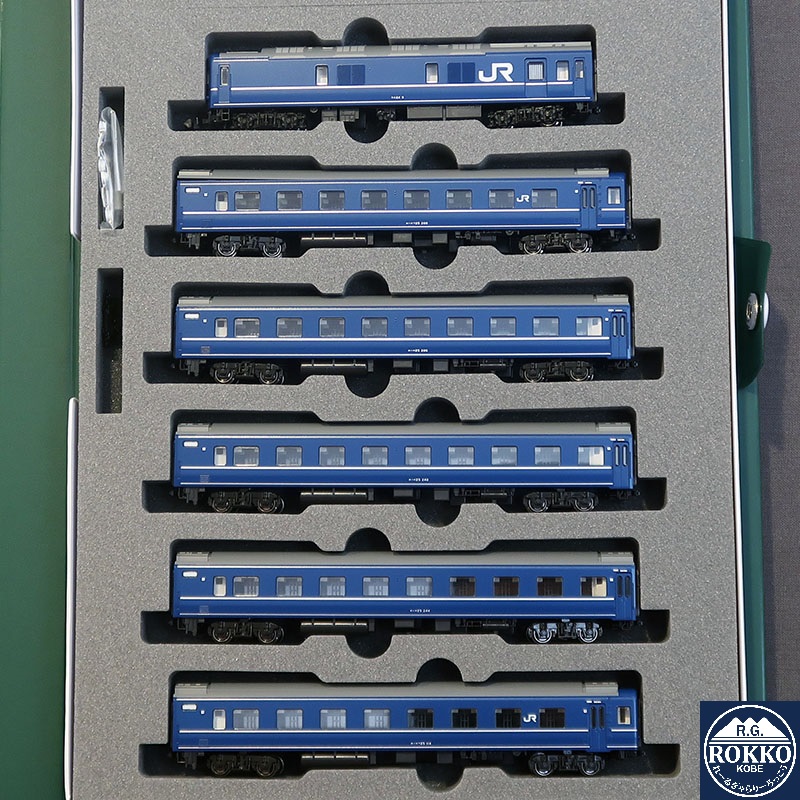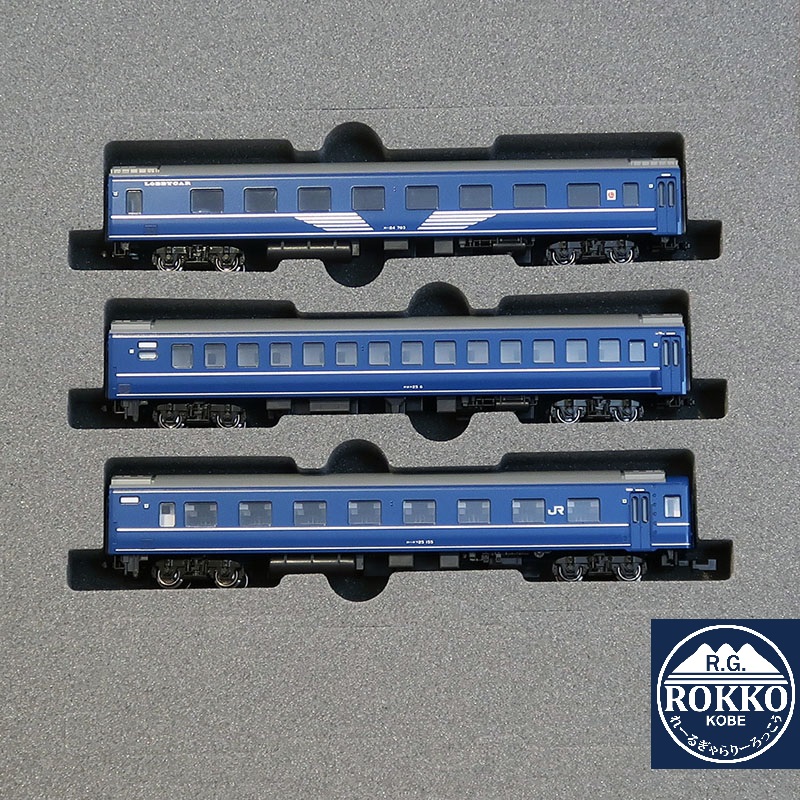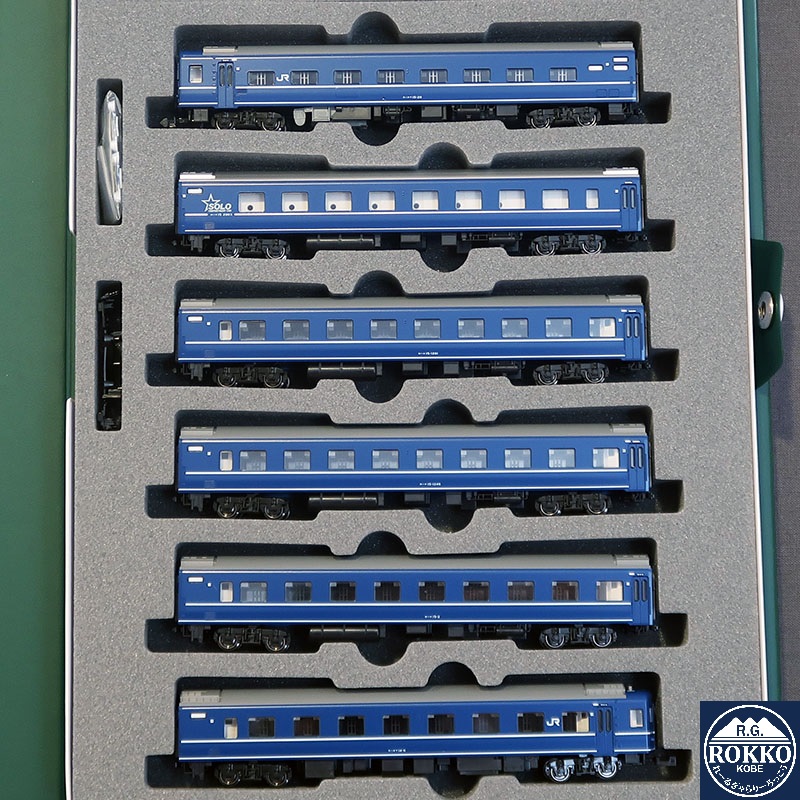 (10-1799+1800) JR Series 24/14 Sleeper Limited Express Sakura Hayabusa/Fuji 15 Cars Set
Normal Price : ¥ 34,600 JPY
¥ 25,950 JPY
Item Code: KATO 10-1799+1800
Package volume : 2700
ItemNumber 10-1799+10-1800
JR 24/14 Series Sleeper Limited Express Sakura Hayabusa/Fuji 15Cars Set

Information
The nostalgic 15-connected Kyushu train Blue Train "Sakura/Hayabusa/Fuji" appears

``Sakura'' and ``Hayabusa'', which continued to run as independent trains since the JNR era, became the first combined blue train after the transfer to JR in 1999, and became a hot topic as a multi-story blue train composed of 24 series and 14 series. have become. This formation was the longest for the single "Fuji" operated in the same formation, and the formation was shortened after 2002 (Heisei 14), and after the abolition of "Sakura" in 2005 (2005), "Fuji" and "Hayabusa" It was operated in conjunction with, and finished its role in 2009 (Heisei 21).

The train consists of a unique combination of white belts and silver belts, such as <10-1233 ~ 14 series sleeper limited express "Sakura" JR specification> and <10-1406 ~ 24 series 25 type sleeper limited express "Hayabusa"> We will commercialize it with specifications different from conventional products. The passenger car set comes with a head mark that is unique to the post-JR shift combined with "Sakura/Hayabusa".