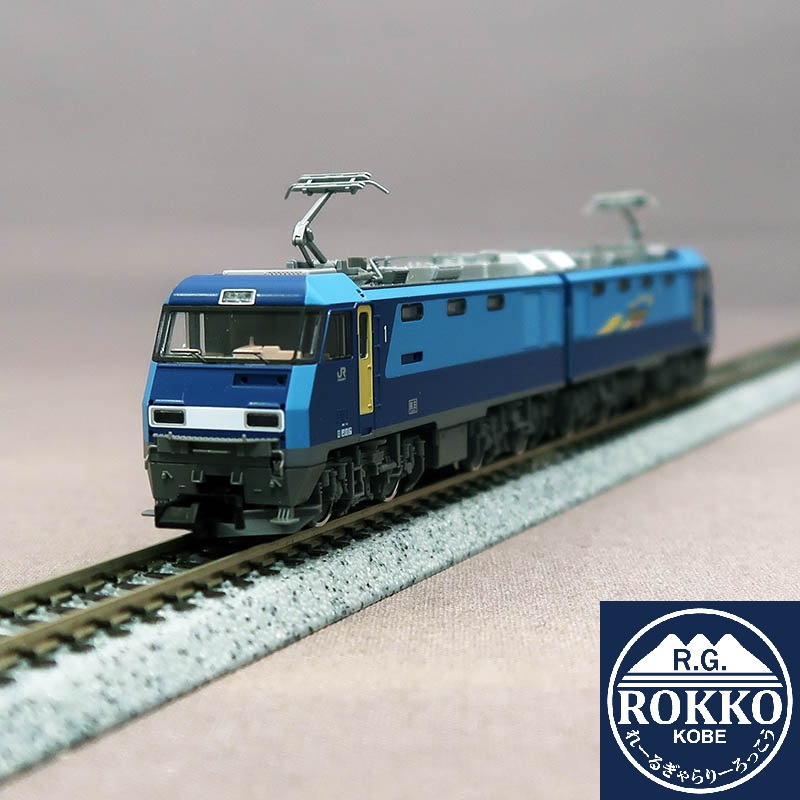 (7168) JRF EH200 New Paint
Normal Price : ¥ 11,000 JPY
¥ 8,800 JPY
Item Code: TOMIX 7168
Package volume : 350
ItemNumber 7168
JRF EH200 New Paint

Information
-The EH200 type is a two-car connected direct current electric locomotive that has been prototyped in 2001 and mass-produced since 2003.
It is nicknamed "ECO-POWER Blue Thunder" because of its blue-based body paint, and the logo is placed on the body.
It is mainly used on the Chuo Main Line, Shinonoi Line, Shinetsu Main Line, and Joetsu Line where the EF64 type was used.
From 2022, operation will start on the Chuo West Line, and it can now be seen in the Chukyo area.
Vehicles that have been inspected in recent years are active with new paint without the JRF mark on the side of the body.