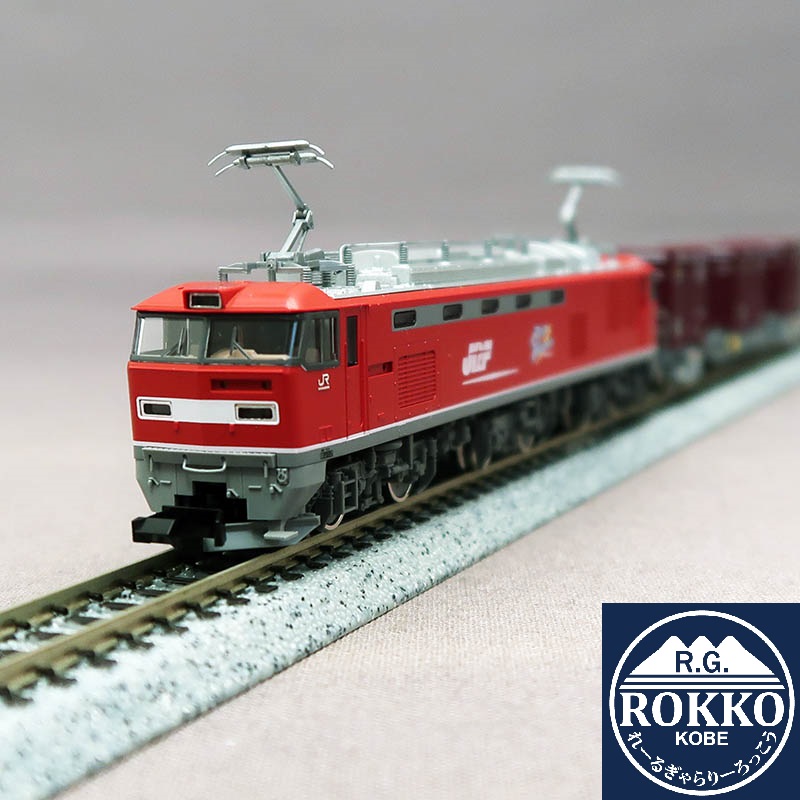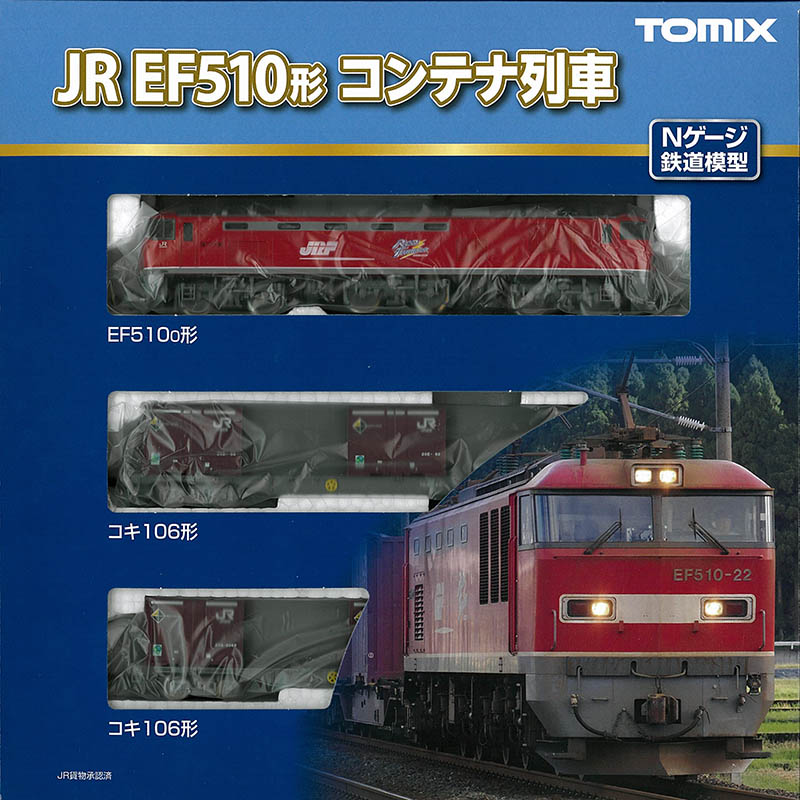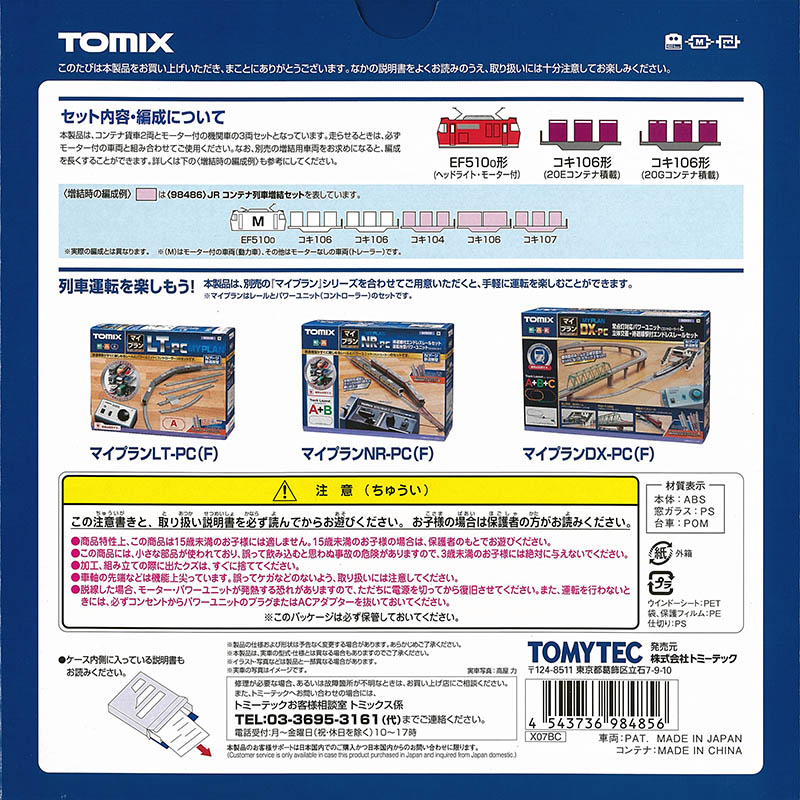 (98485) JRF EF510-0 + Container Train Set
Normal Price : ¥ 10,000 JPY
¥ 8,000 JPY
Item Code: TOMIX 98485
Package volume : 600
ItemNumber 98485
JRF EF510-0 + Container Train Set
ElectricLocomotive+2Cars Freightcar
3Cars Set

Information
-The EF510 type 0th generation is an AC/DC electric locomotive that appeared in 2002 for the purpose of replacing the EF81 type and started operation in 2004.
It is nicknamed "ECO-POWER Red Thunder" because of its red-based body paint, and the logo is placed on the body.
In addition to being mainly active on the Japan Sea Longitudinal Line, where the EF81 type was conventionally used, in recent years it has expanded its range of activities such as the Chuo West Line and the Tokaido / Sanyo Main Line to Okayama.
The Koki 106 type was introduced in 1997 as a container wagon that can accommodate marine containers.
The body was changed from sky blue to gray in the middle of manufacturing, and the sky blue car was also changed to gray during inspection.
From around 2017, when repainting at the time of inspection, the JRF mark on the side of the car body was removed, and from 2022, the prohibition display will also be removed.