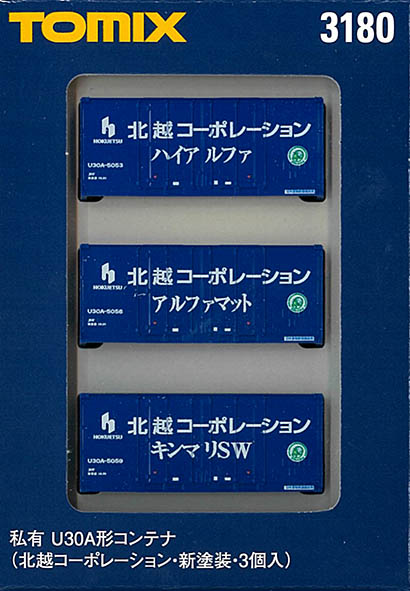 (3180) U30A type container (Hokuetsu Corporation, new paint/3 pieces)
Normal Price : ¥ 1,600 JPY
¥ 1,280 JPY
Item Code: TOMIX 3180
Package volume : 110
ItemNumber 3180
U30A type container (Hokuetsu Corporation, new paint/3 pieces)

Information
The U30A container is a privately owned 20ft container.
The U30A type container owned by Hokuetsu Corporation is painted light blue or blue, and the company's product name is written in addition to the logo.
It is mainly installed in freight trains between Niigata, Osaka, Nagoya and Kumagaya.
The Eco Rail Mark will be affixed from around 2022.