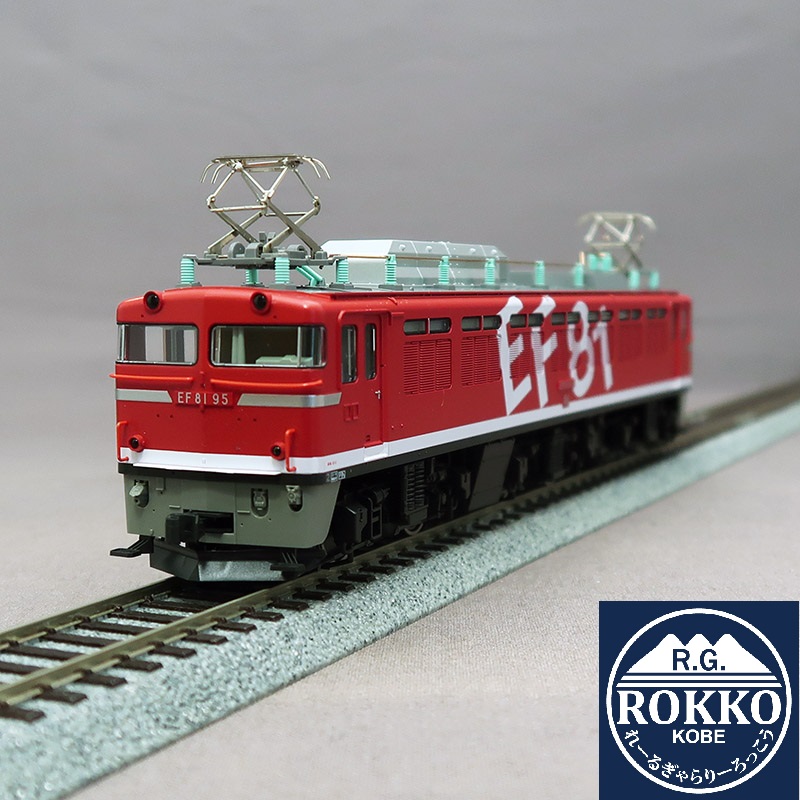 (HO-1-322) JR EF81 Rainbow paint
Normal Price : ¥ 19,800 JPY
¥ 14,850 JPY
Item Code: KATO HO-1-322
Package volume : 600
ItemNumber HO-1-322
JR EF81 Rainbow paint

Information
From the JNR era to the present, the EF81 has been widely used from sleeper limited express trains to general freight trains. Adopting a coreless motor trolley unit system that achieves smooth and high traction force driving performance, the product is also equipped with a tail light lighting gimmick, making it suitable for shunting operations in small spaces.
You can customize the era setting and detailed form to your liking with the "Upgrade Parts Set" that can reproduce more precise details.

EF81 Unit 81 Hokutosei color is a former Osho train traction machine with the Hokutosei logo on the side and silver decorations unique to the Osho train traction machine in various places.
Of the EF81s that belonged to the Tabata driving office, which was in charge of the star-shaped operation of the Hokutosei sleeper express, the 81st is the only one that has beautiful silver inserts on each part, which is a proof of the former summons train. The operation at the Tabata driving station was widely used not only for towing the sleeper limited express "Hokutosei" but also for towing "Akebono", special trains, freight trains, etc. From August 2014, it was restored to red No. 13 (rose pink) and is still active today.

EF81 95 appeared in Showa 62 (1987) with EF65 1019, which was specially painted as a European passenger car towing machine. Each dedicated machine is not limited to , but it also stands at the head of sleeper express trains such as "Hokutosei", "Yume Kukan", and "Akebono", various special trains, and freight trains, with a large "EF81" on the side. It also attracted attention from the appearance drawn.
By using the grade-up parts set (sold separately), details such as handrails can be improved, and the appearance from 2002 to 2009 (2002 to 2009) with the logo on the side light windows can also be reproduced.