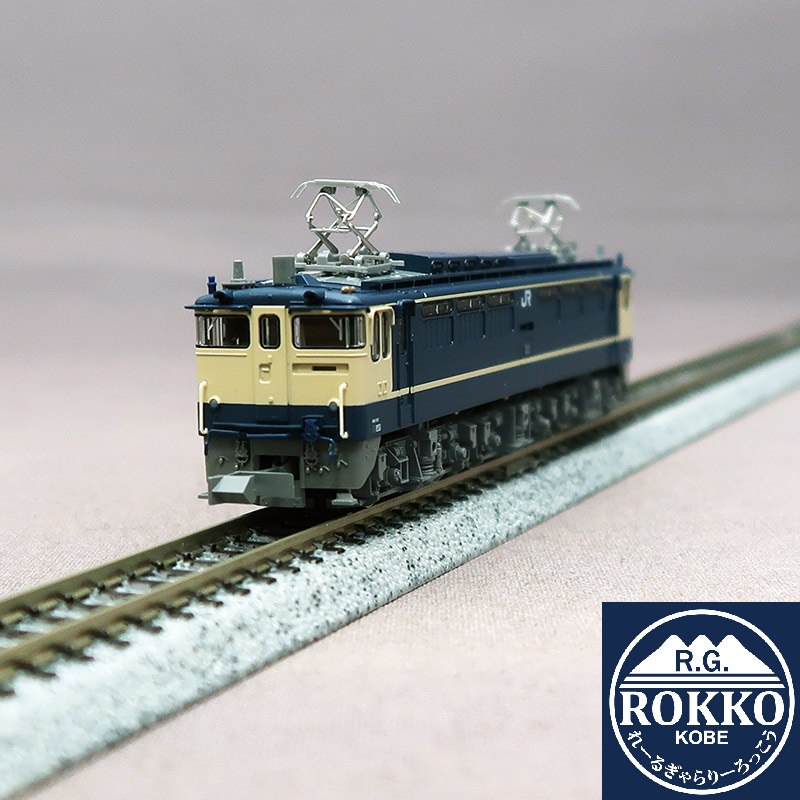 (3061-6) EF65-1000 Shimonoseki General Railway Yard ※Equipped with a new slotless motor
Normal Price : ¥ 8,000 JPY
¥ 6,000 JPY
Item Code: KATO 3061-6
Package volume : 150
ItemNumber 3061-6
EF65-1000 Shimonoseki General Railway Yard
※Equipped with a new slotless motor

Information
Active in transportation and trial run of locomotives and passenger cars! Shimonoseki EF65 1000
The EF65 is a direct electric locomotive of the National Railways, which has been manufactured for 15 years since 1965 for freight trains on a flat line and high -speed passenger trains for 15 years since 1965. Of these, the 1000s are called PF (Passenger / Freight) as a combination of passengers and high -speed cargo, and have been active in each company even after the JR transition.
The EF65 1000, which belongs to the JR West Shimonoseki General Depot, has a limited express color body painting, leaving a strong remnant of the JNR era, and around the bogie painted on gray and tailllights that have been changed to clear lens. Is a feature updated. We are leading the transmission / trial run of passenger cars and SLs in the JR West Japanese jurisdiction, including the temporary train for construction and the SL "Yamaguchi", and event trains.