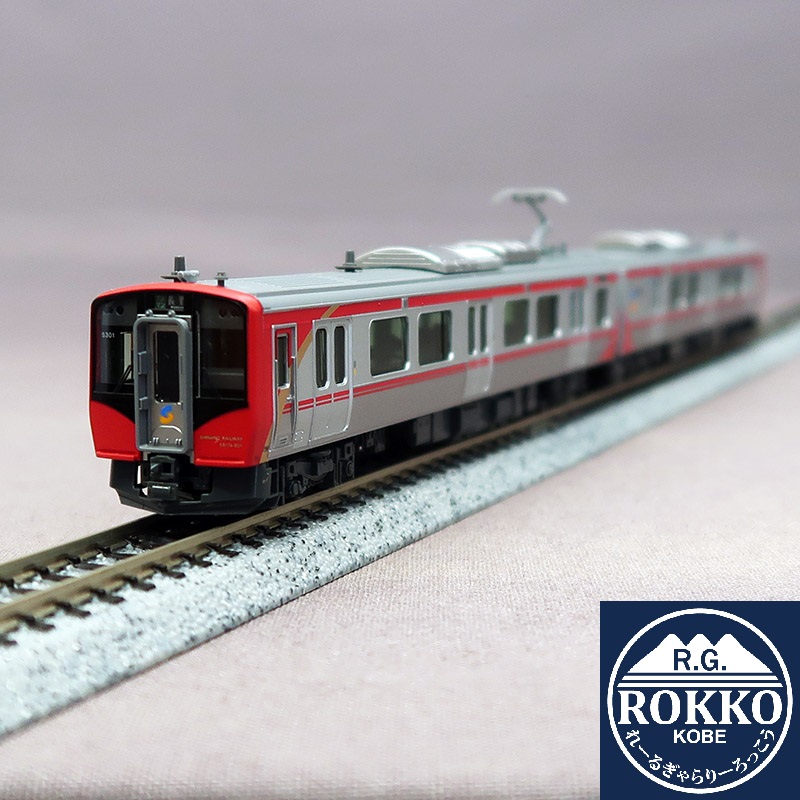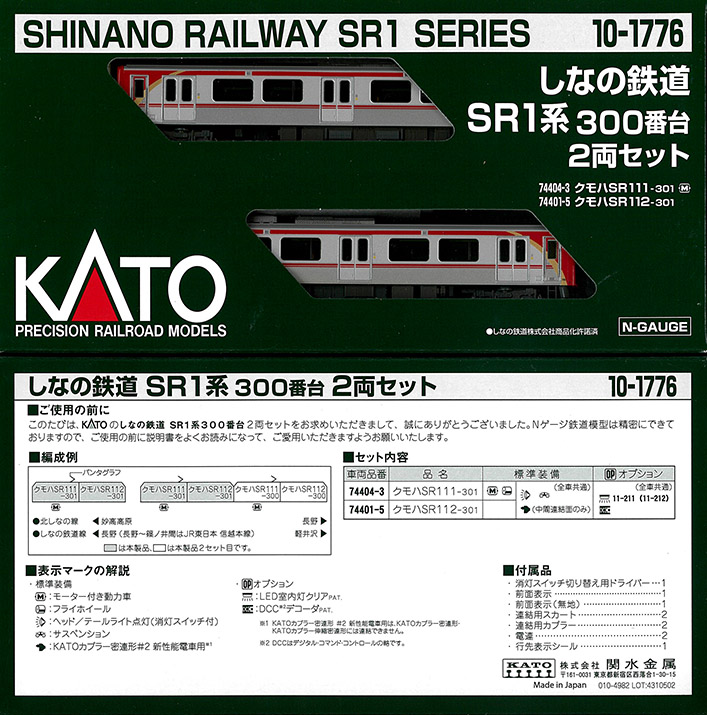 (10-1776) Shinano Railway SR1 Series-300 ※Equipped with a new slotless motor
Normal Price : ¥ 10,800 JPY
¥ 8,100 JPY
Item Code: KATO 10-1776
Package volume : 300
ItemNumber 10-1776
Shinano Railway SR1 Series-300
※Equipped with a new slotless motor
2Cars Set

Information
The Shinano Railway SR1 series is the first new train on the railway that runs between Karuizawa and Myoko Kogen (Shinonoi and Nagano in the middle) operated by Shinano Railway. It was introduced based on the E129 series, which has a track record of snowfall in the Niigata area. The railway, established with the construction of the Nagano and Hokuriku Shinkansen, has been operating the 115 series transferred from JR since its opening in 1997 (1997), but it was replaced in 2020 (2020). As a new SR1 system, we have introduced a new SR1 system. Initially, three liner vehicles were formed, and the following year, general vehicles also appeared, and 300s with no frost pantographs were introduced.
We will commercialize the 300s of the 300 series, which is covered by the red color of apples that symbolize the Shinano Railway, based on the E129 series similar to the actual vehicle. From a compact two -car train, please enjoy a 4 -car train that combines two trains found in the actual car.