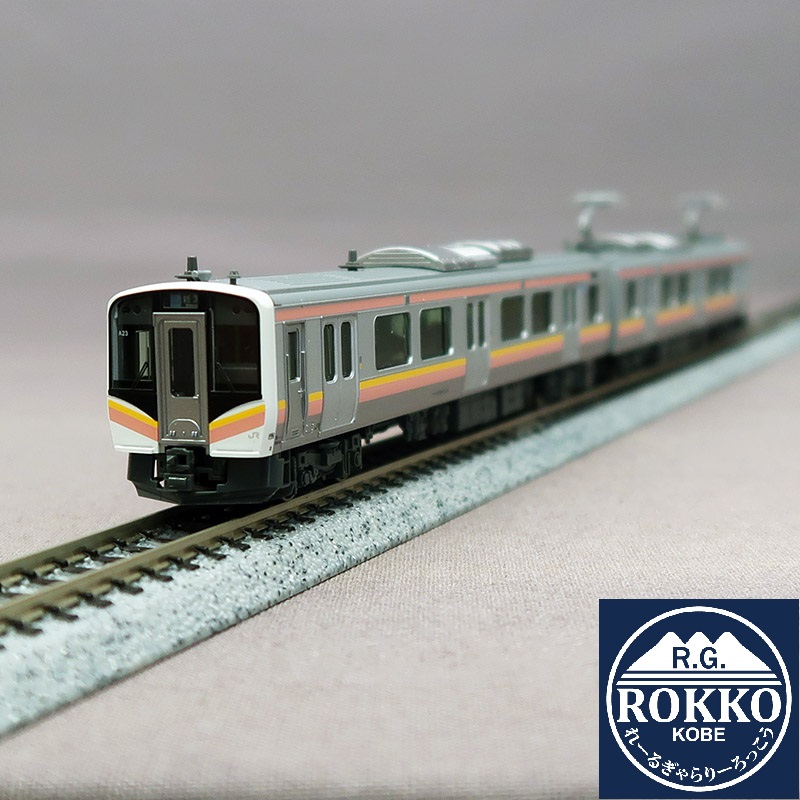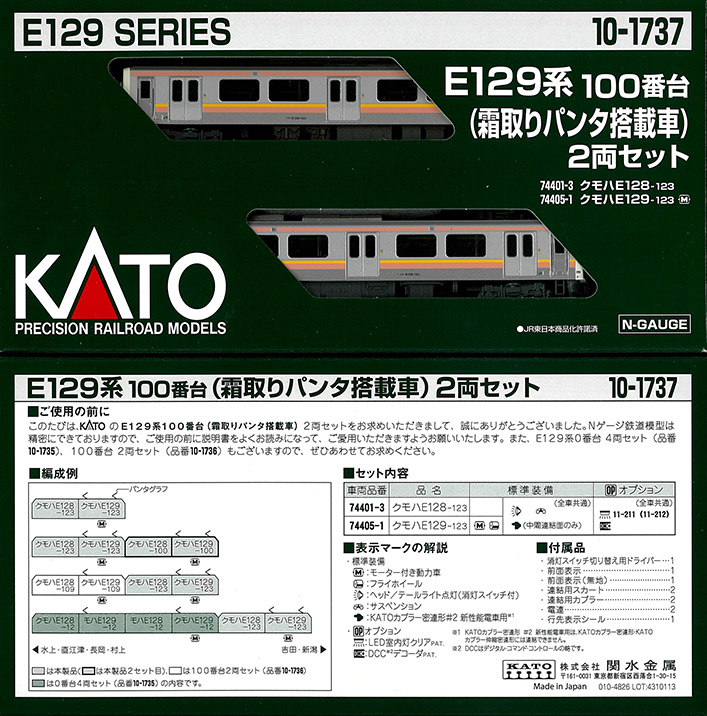 (10-1737) JR E129 Series-100 (Car equipped with frost panta) ※Equipped with a new slotless
Normal Price : ¥ 10,000 JPY
¥ 7,500 JPY
Item Code: KATO 10-1737
Package volume : 300
ItemNumber 10-1737
JR E129 Series-100 (Car equipped with frost panta)
2Cars Set ※Equipped with a new slotless

Information
The Niigata area of the mainstay, direct -type direct train, is a suburban DC train active in the Niigata area that appeared in 2014 (2014).
It features an indoor facility with a long seat and a semi -cross seat part between the doors, an asymmetric door arrangement, and a brake resistor on the roof. There are four -car trains and two -car trains, and the two -car train is a characteristic unique to a vehicle that is active in heavy snowfall areas, with Kumoha E129 equipped with two pantographs (one is for frost).

In addition to the operation of the 2 -car train alone, various trains like actual vehicles such as 2+2 4 -car trains, 4+2 (2+4), and 2+2+2 6 -car trains in combination with existing products. is. You can enjoy it with E129 series 0/100s and E127 series, which are active in the area.