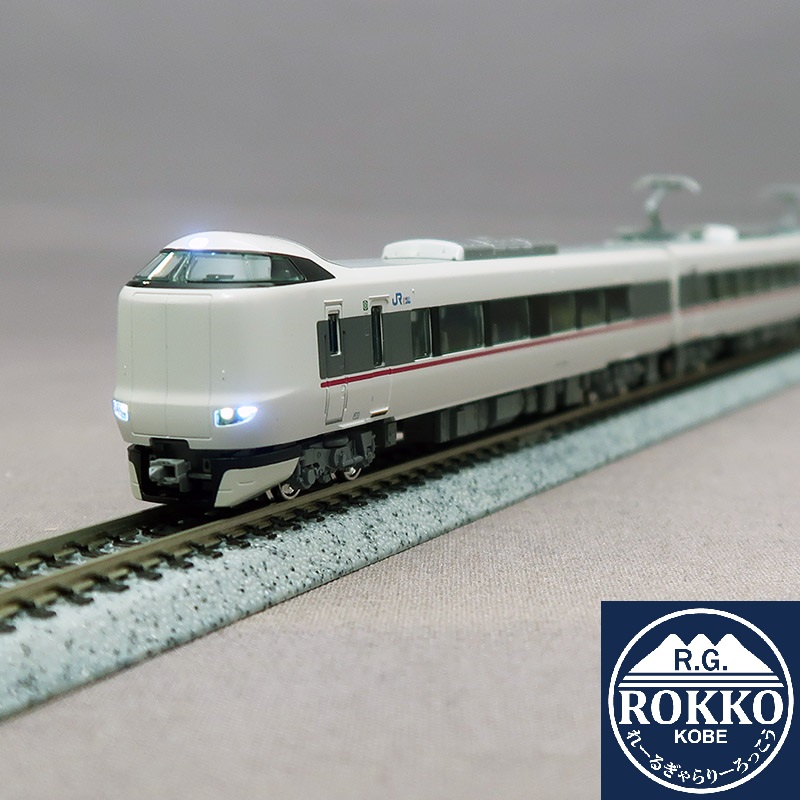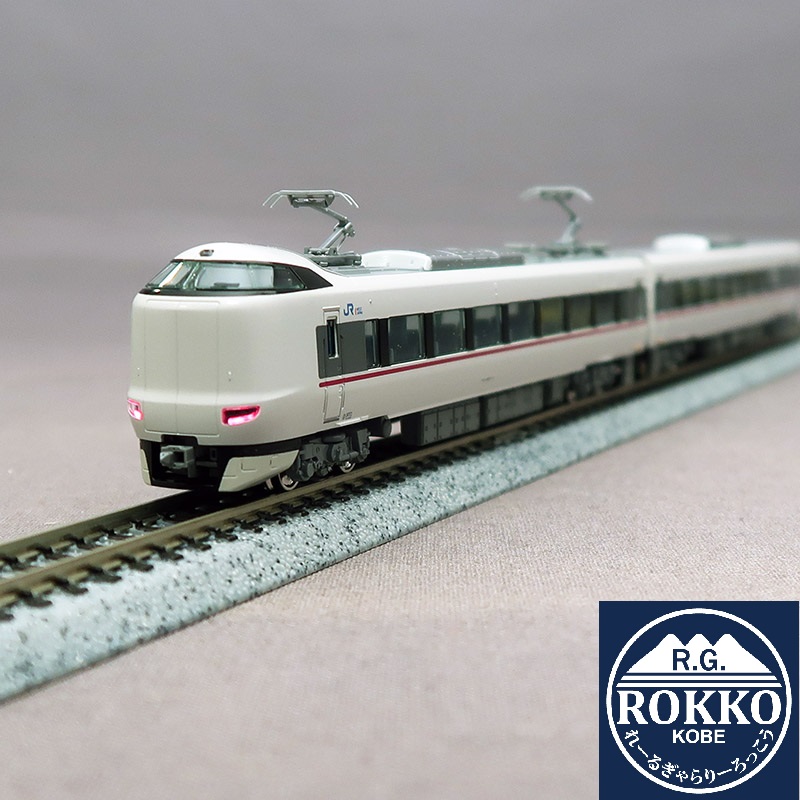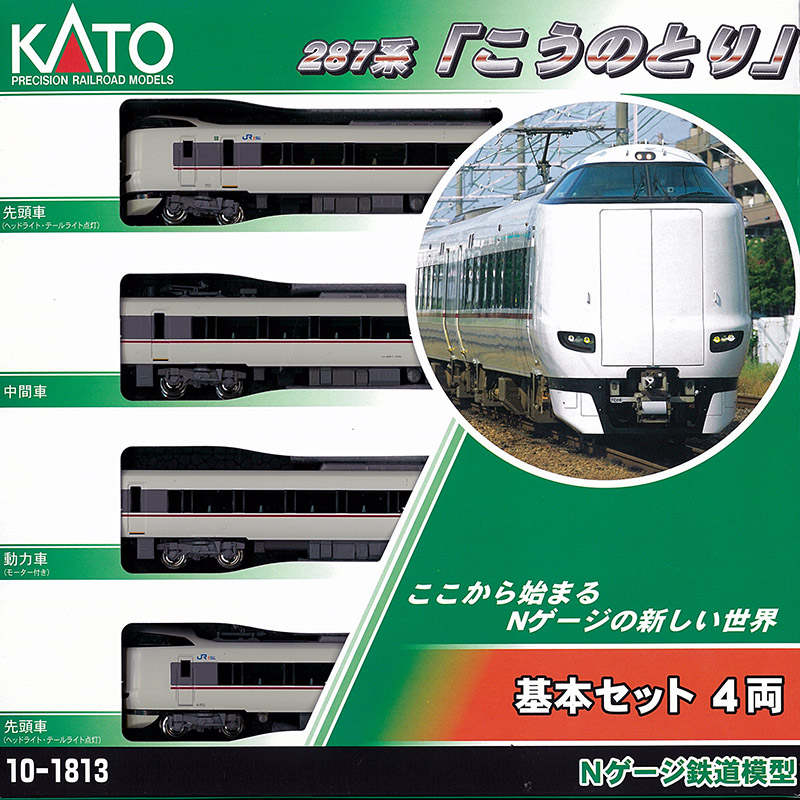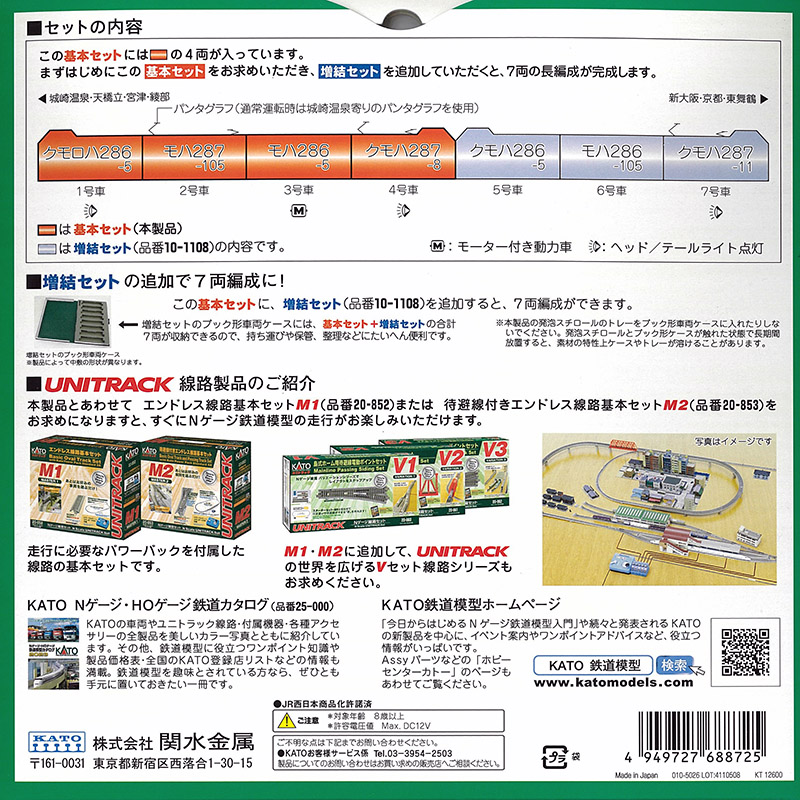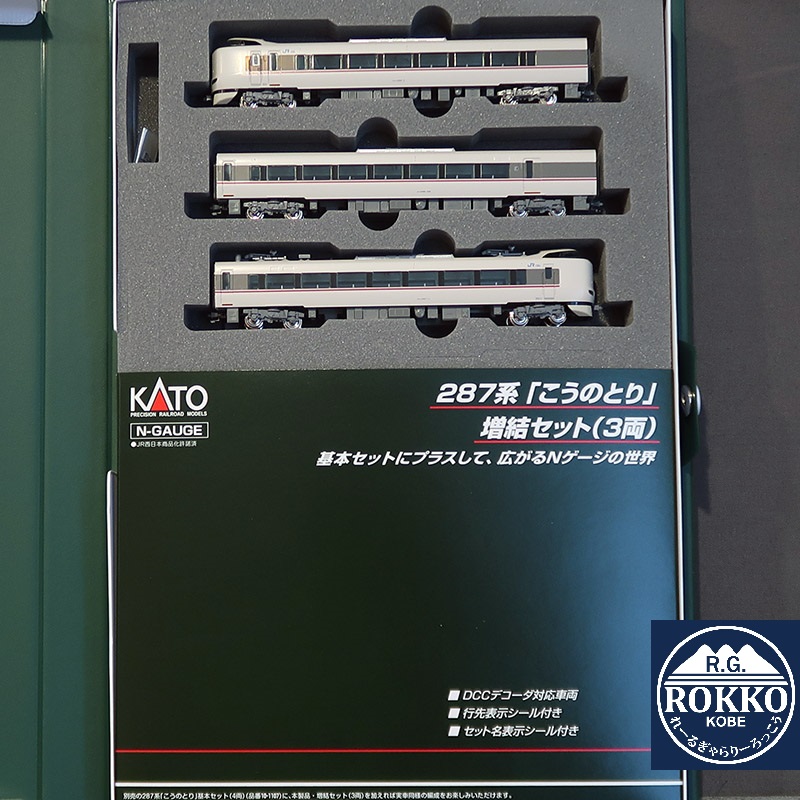 (10-1813+1108) JR 287 Series Konotori 7Cars ※Equipped with a new slotless motor
Normal Price : ¥ 21,600 JPY
¥ 16,200 JPY
Item Code: KATO 10-1813+1108
Package volume : 1500
ItemNumber 10-1813+10-1108
JR 287 Series Konotori
4Cars Set+3Cars Add-on
9Cars Set

Information
The 287 series is the latest DC limited express train developed by JR West based on the 683 series. - In 2011, it began to play an active role as [Kounotori] in the form of replacing the conventional 183 series and 381 series, and started commercial operation as [Kuroshio] from March 2012 (Heisei 24).
Currently, in the northern Kinki region centered on the Sanin and Fukuchiyama lines, we have expanded to 'Kinosaki', 'Hashidate' and 'Maizuru', including 'Kounotori', and on the Kishu route centered on the Kisei main line. It is put into "Kuroshio" and is active.

From this product, the motor car of the basic set has been changed to a slotless motor. In addition, the front coupler at the top will be a KATO coupler (without hook) + Dentsu parts, and the contents of the destination display sticker will be updated to the current specifications.

◆ Equipped with a newly developed slotless motor as standard
By adopting a newly developed slotless motor, it demonstrates smoother and quieter running performance than existing motors.