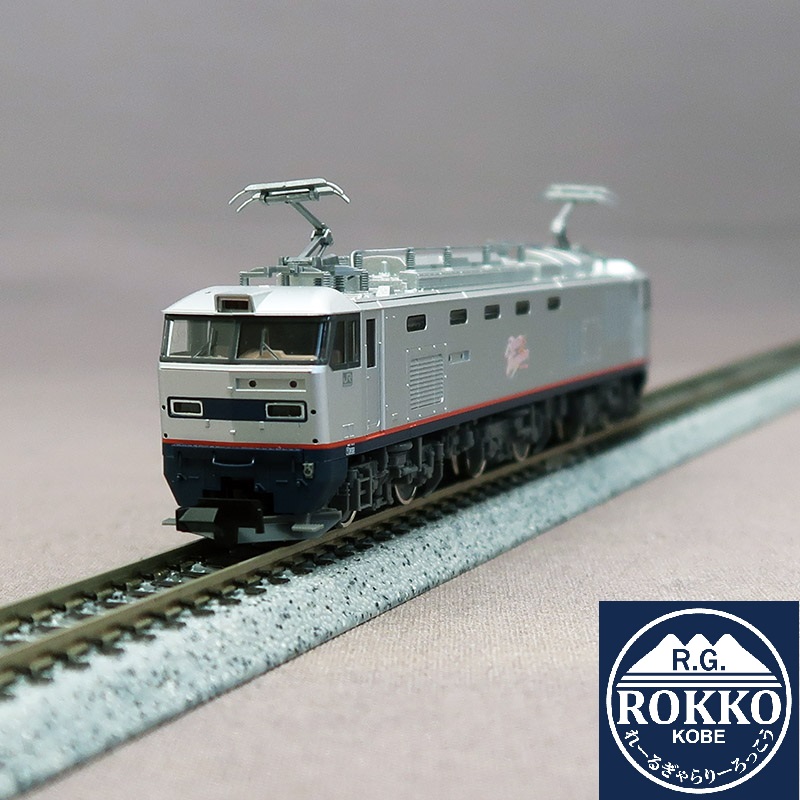 (7163) JRF EF510-300 (301)
Normal Price : ¥ 7,800 JPY
¥ 6,240 JPY
Item Code: TOMIX 7163
Package volume : 220
ItemNumber 7163
JRF EF510-300 (301)

Information
-The EF510 type 300s is an AC/DC electric locomotive that appeared for the purpose of replacing the ED76 and EF81 types operated in Kyushu.
The conventional 0/500 series, which often ran in the DC section, was equipped with a power generation brake, but the 300 series is equipped with an AC regenerative brake because it mainly runs in the AC section.
The paint color is based on the silver color inherited from the 300th generation EF81, and has a navy blue and red belt design on the lower part of the body. has a logo on it.
Unit 301, which is a mass-production precedent vehicle, will appear in December 2021, and we are conducting driving tests with the aim of starting operation around March 2023.