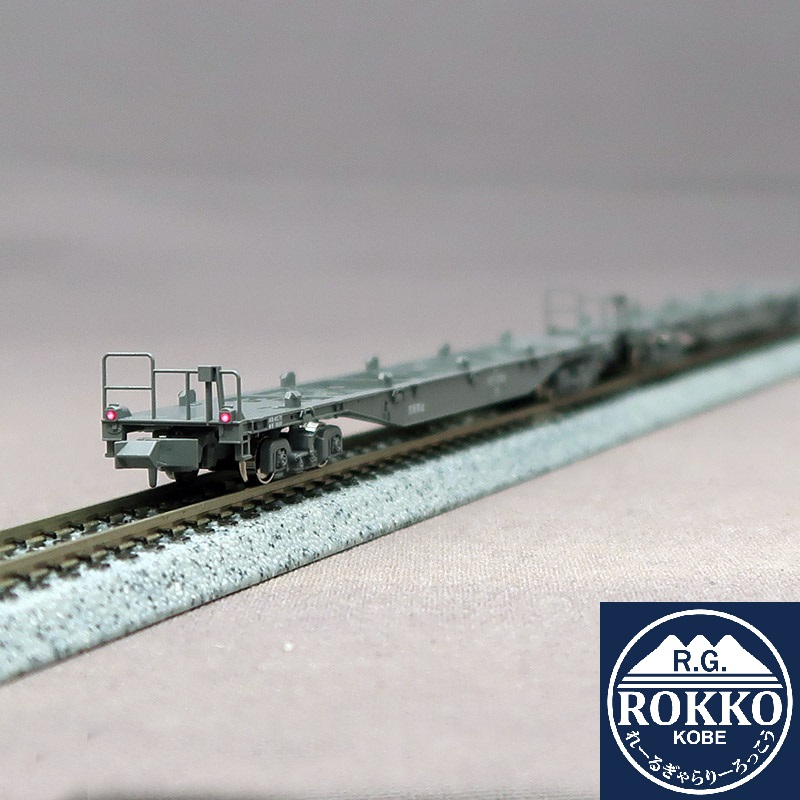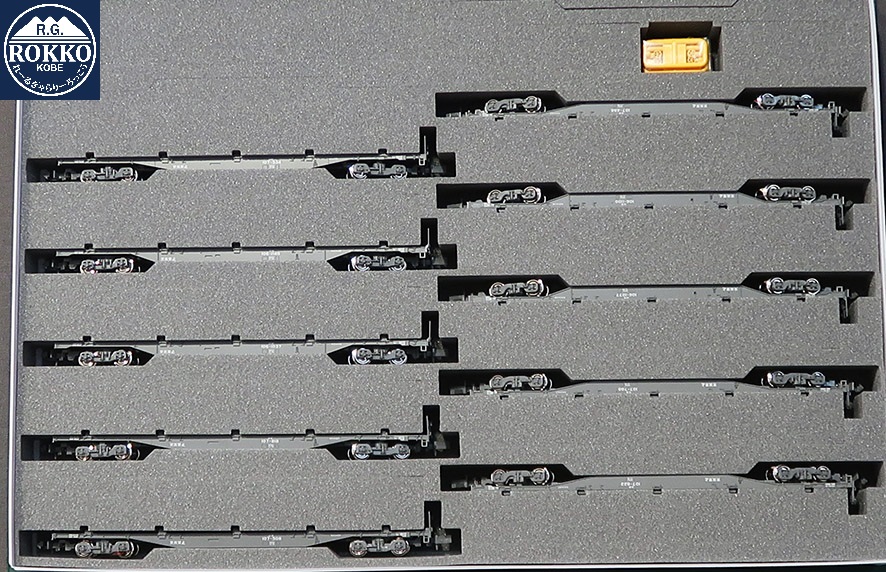 (10-1796) JRF Koki106+107 without container (without JRF mark) 10 Cars
Normal Price : ¥ 12,000 JPY
¥ 9,000 JPY
Item Code: KATO 10-1796
Package volume : 900
ItemNumber 10-1796
JRF Koki106+107 without container (without JRF mark)
10Cars Set

Information
-A new series of container freight cars that are perfect for current locomotives such as DC electric locomotives EF200, EF210, EH200, AC/DC dual-purpose electric locomotives EF510, EH500, and JNR type EF65, EF81.
1162 cars of Koki 106 were manufactured from 1997 to 2007. -A major feature is that it is a general-purpose container freight car that supports not only standard 12ft containers, but also non-standard sizes such as marine containers and tank containers.
The KOKI 107 was completed as a general-purpose container vehicle with an improved version of the KOKI 106. The brake system was changed to the same unit brake system as the KOKI 200, and the hand brake was located on the deck. The underframe is painted in the same gray color as the Koki 106.
It is mainly used for high-speed freight on trunk lines, and when the train weight is 1,300t (26-car train), it is operated at a maximum speed of 100km/h, and when it weighs 1,200t (24-car train), it is operated at a maximum speed of 110km/h. I'm here.

In recent years, Koki 106 and 107 have been removing the JRF mark on the side of the car body, and are moving to a simpler appearance. Various containers such as standard 12ft containers, marine containers, and tank containers can be loaded. It is mainly used for high-speed cargo on trunk lines, and continues to be widely used on the Tokaido/Sanyo Main Line, Tohoku Main Line to Hokkaido, and the Japan Sea Longitudinal Line.