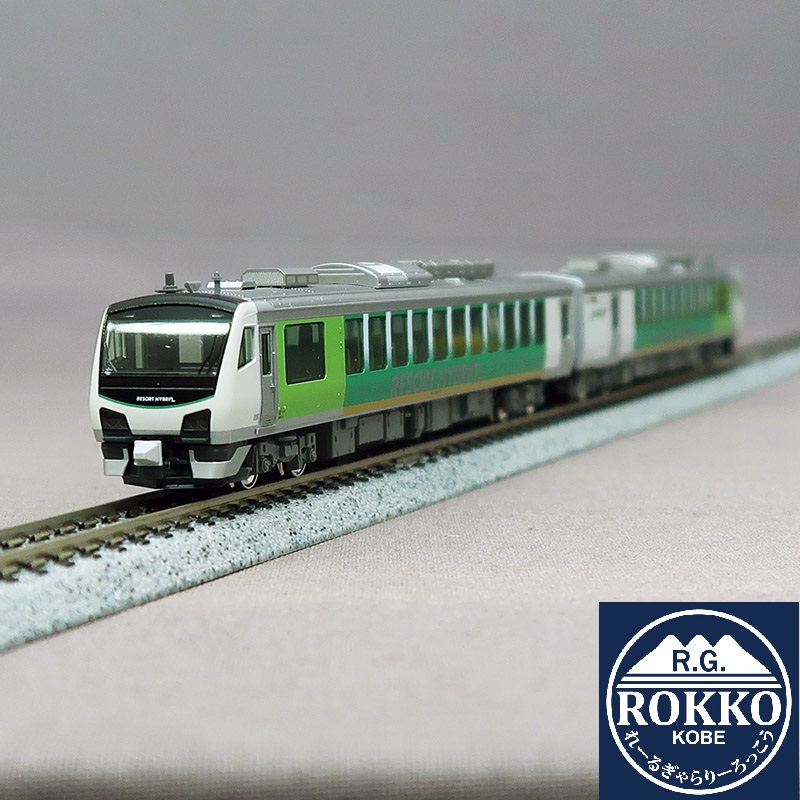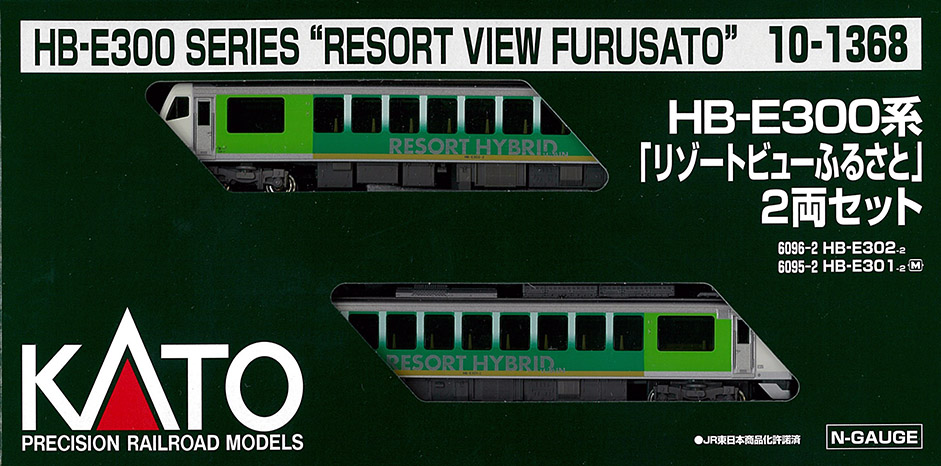 ※Re-release (10-1368) HB-E300 series Resort View Furusato
Normal Price : ¥ 8,600 JPY
¥ 6,450 JPY
Item Code: KATO 10-1368
Package volume : 300
ItemNumber 10-1368
HB-E300 series Resort View Furusato
2Cars Set

Information
"Resort View Furusato" is a resort train that started operation in Nagano-Matsumoto-Minami Otari in October 2010.
The paint color has a white gradation on the green side, expressing a hybrid vehicle that runs through the beautiful forest of white birch, which is the prefectural tree of Nagano Prefecture.
In addition to the rapid trains ``Resort View Yatsugatake'' and ``Resort View Koumi'' that run on the Koumi Line, it is also active as a night view train ``Night View Obasute'' from April to September, and has gained popularity as a highland train. .
In addition, it is also operated as "Resort View Iiyama" where you can enjoy the rural scenery of the Iiyama Line.