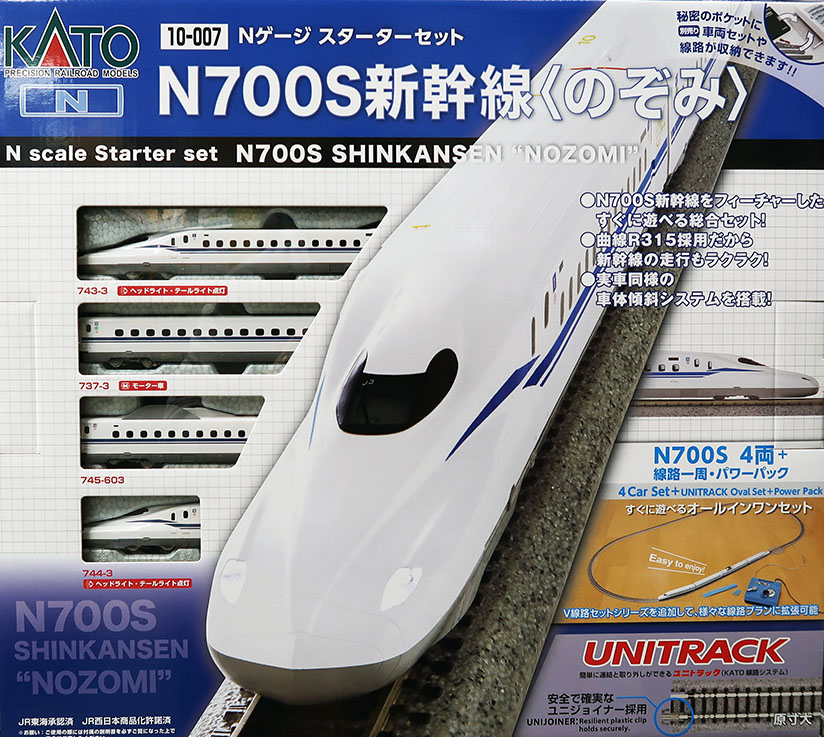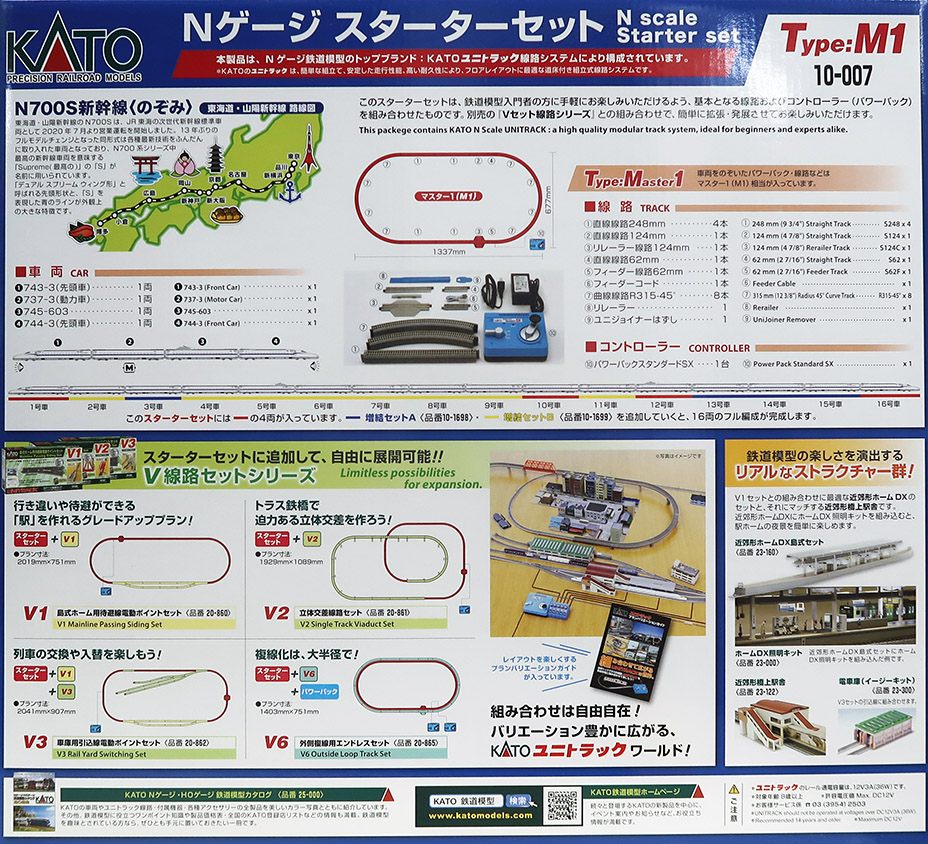 (10-007) Starter set SP N700S Shinkansen Nozomi set (4Cars)
Normal Price : ¥ 20,800 JPY
¥ 15,600 JPY
Item Code: KATO 10-007
Package volume : 5100
ItemNumber 10-007
Starter set SP N700S Shinkansen Nozomi set (4Cars)
※Train + controller + rail (1 lap) included


information
The N700S Shinkansen was developed as a next-generation Shinkansen standard vehicle for JR Tokai, and began operation between Tokyo and Shin-Osaka in July 2020. It is called "Supreme", which means the best Shinkansen train in the N700 series, and it will be the first full model change train in 13 years for the Tokaido Shinkansen. Compared to the previous N700A, which was the latest model, we have further improved stability, safety, comfort, and convenience. It incorporates the latest technology, including a running system and a fully active damping control device.
Accurately reproduces the characteristic front shape called dual supreme wing shape with raised edges on both sides of the car body, the design around the lights, and the symbol mark on the side based on gold. Equipped with KATO's unique body tilting mechanism, the body tilting to the inside like the actual vehicle can be realistically reproduced.

The N700S Shinkansen "Nozomi" belonging to JR Tokai has an affordable basic set (4 cars) / add-on set A (4 cars) / add-on set B (8 cars), as well as a starter set.
In addition, the special project that appeared in the 16-car full formation is a formation in the 3000 series belonging to JR West, and commercial operation has started since the March 2021 revision. Although it has the same form as the organization belonging to JR Tokai, it features a JR mark with a different color in addition to the car number.