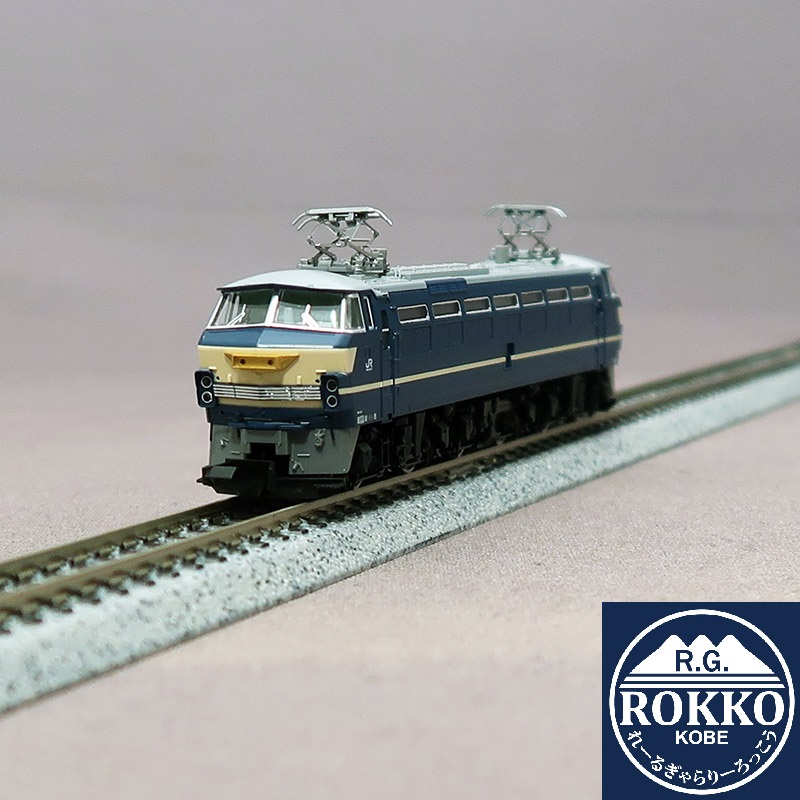 (7159) JRF EF66-27
Normal Price : ¥ 7,200 JPY
¥ 5,760 JPY
Item Code: TOMIX 7159
Package volume : 220
ItemNumber 7159
JRF EF66-27
※Separately sold cooler (PC6062)

Information
Production of the EF66 began in 1968 as a single locomotive capable of towing a 1000t class high-speed freight train with a maximum speed of 100km/h, and 55 cars were manufactured.
-From 1985, it was selected as a towing machine for the Blue Train and was active.
-The EF66 type inherited by JR Freight has undergone renewal work, and in addition to changing the painting, some vehicles have removed the wainscot at the bottom of the body side and relocated the maker's plate.
EF66 type 27 is a vehicle that maintains the paint close to the JNR era even though it underwent renewal work in 2006.
As of 2021, only the 27th EF66 type 0 is in active service.