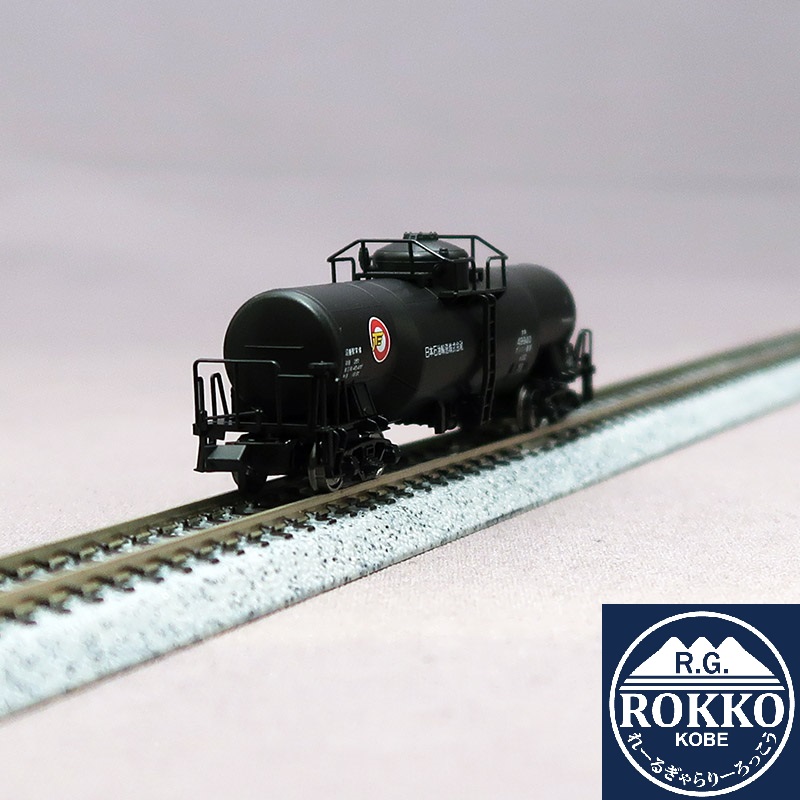 ※Re-release (8058) Taki 9900 Nippon Oil Transportation
Normal Price : ¥ 1,600 JPY
¥ 960 JPY
Item Code: KATO 8058
Package volume : 100
ItemNumber 8058
Taki 9900 Nippon Oil Transportation


Information
Taki 9900 is a 35t tank wagon dedicated to gasoline transportation, and 546 cars were manufactured from 1962 (1962). Adopting a different diameter body tank body that combines tank bodies with different diameters, it was produced in place of the conventional Taki 3000 etc. by improving transportation efficiency. Many of them were privately owned freight cars owned by petroleum companies, etc., and were active in gasoline transportation all over the country.
It is the perfect freight car to reproduce the nostalgic "freight train" of the JNR era.