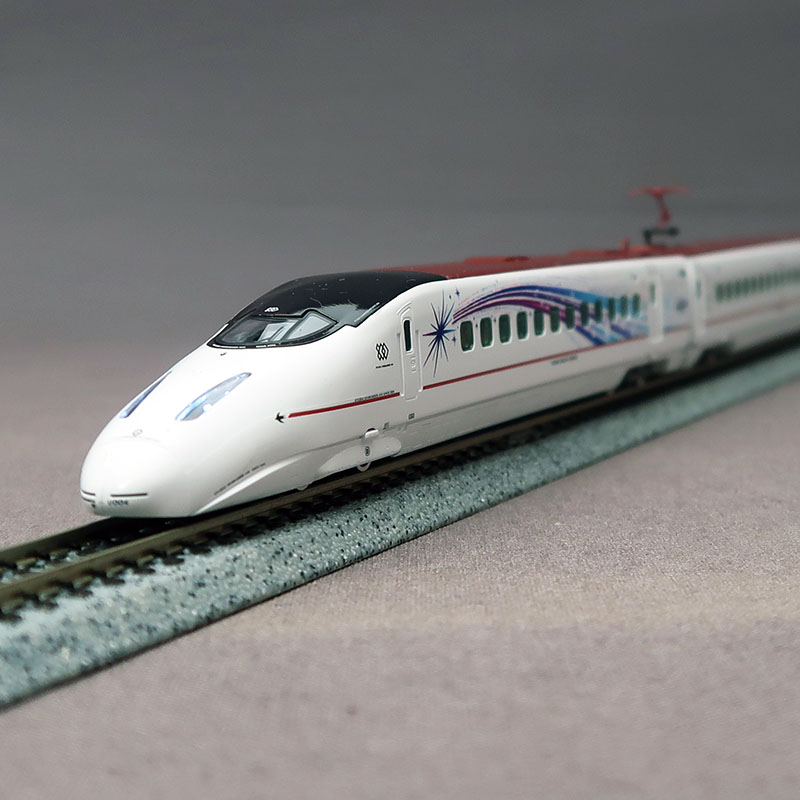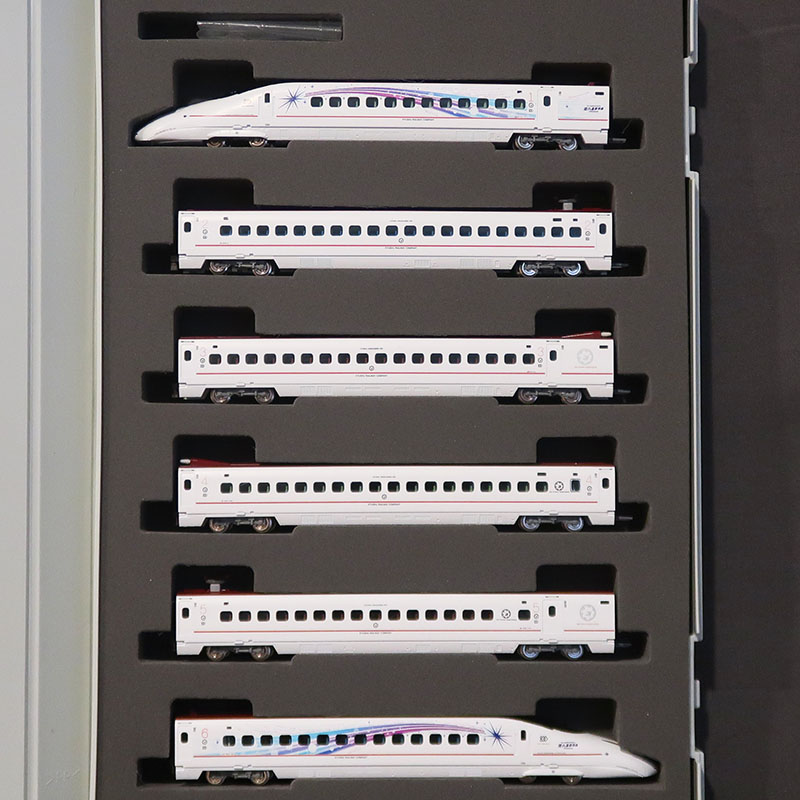 (97939) JR 800-0 Series (Shooting Star)
Normal Price : ¥ 21,300 JPY
¥ 17,040 JPY
Item Code: TOMIX 97939
Package volume : 900
ItemNumber 97939
JR 800-0 Series (Shooting Star)
6Cars Set

Information
The Kyushu Shinkansen is a line connecting Hakata and Kagoshima Chuo.
The 800 series 0s is a vehicle that appeared when the section between Shin-Yatsushiro and Kagoshima Chuo opened partially in 2004, and is operated by "Sakura" and "Tsubame".
In 2021, which marked the 10th anniversary of the opening of all lines, the Kyushu Shinkansen became a shooting star and ran for one night on March 14 with countless wishes collected from all over Japan.
From the next day, it was operated for a limited time as the "Shining! Minna no Kyushu" issue.