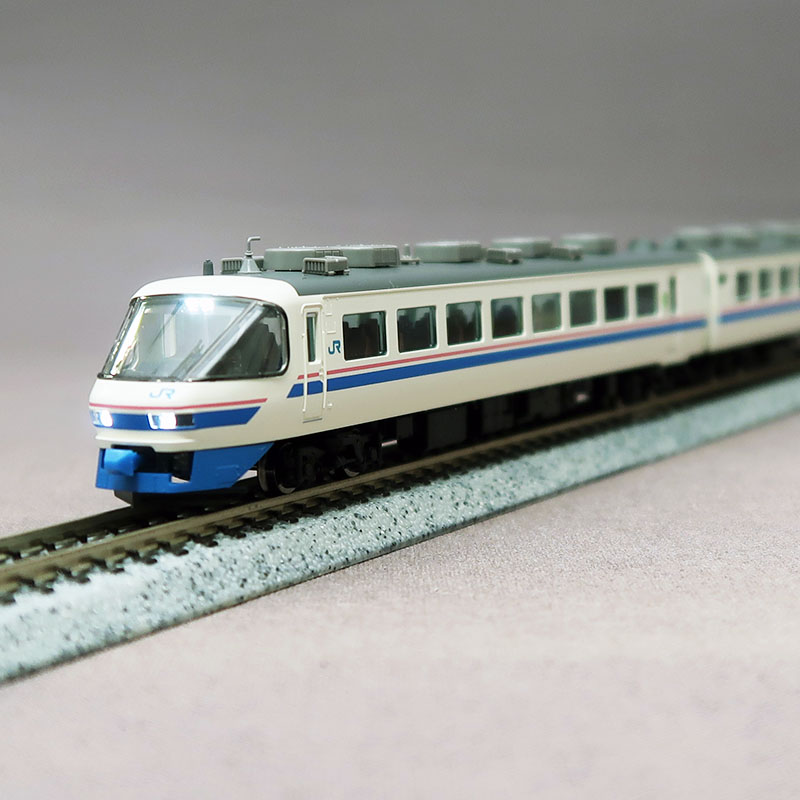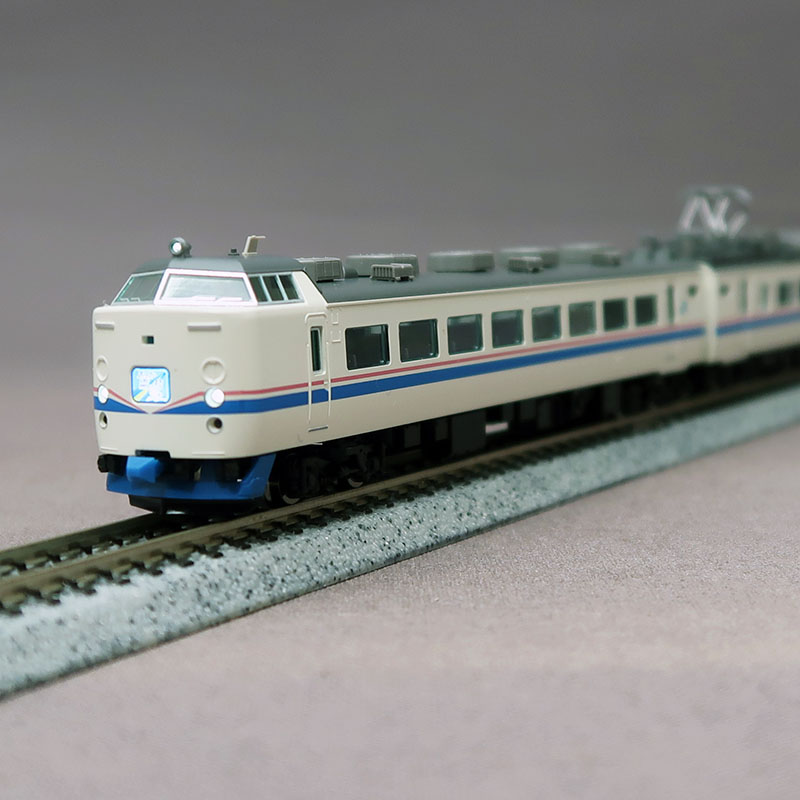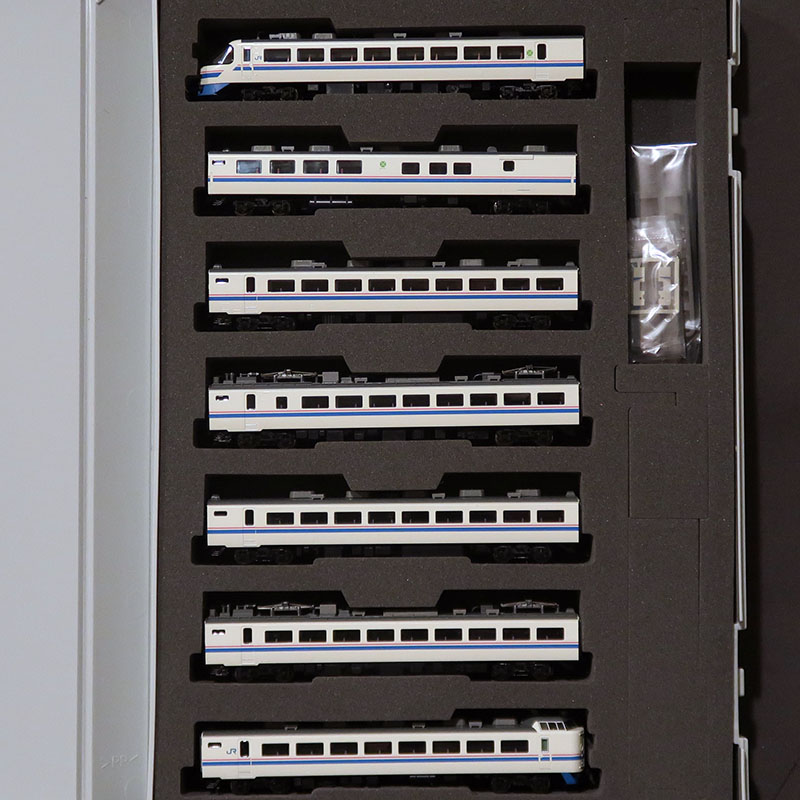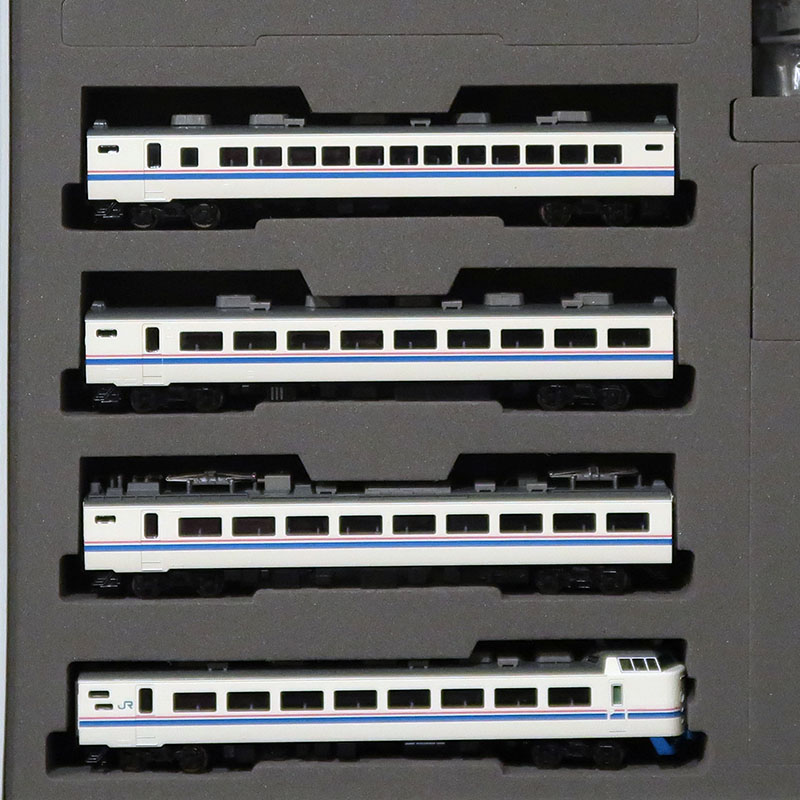 (98750+98752) JR 485 Series (Super Raicho)
Normal Price : ¥ 45,200 JPY
¥ 36,160 JPY
Item Code: TOMIX 98750+98752
Weigh : 1520 g
ItemNumber 98750+98752
JR 485 Series (Super Raicho)
Basic 7Cars (A) + 4Cars Add-On
10Cars Set (Basic A Kuha 481 is not used in the formation.)

Information
Introduced in 1989, "Super Thunderbird" was introduced with a special formation that connects panoramic green cars and lounge cars to counter the rising highway buses.
The maximum speed has been raised to 130km / h, connecting Osaka and Kanazawa in a maximum of 2 hours and 39 minutes.
Initially it was a 7-car train, but since it was well received, it was increased to a 9-car train, and after the Nanao Line electrification, the leading modified car Kumoha 485-200 appeared, 10 cars of the basic 7-car train + attached 3-car train. Was active in.
In 1995, the panoramic green car was turned around to make it Osaka, and a part of it became a fixed 10-car train.