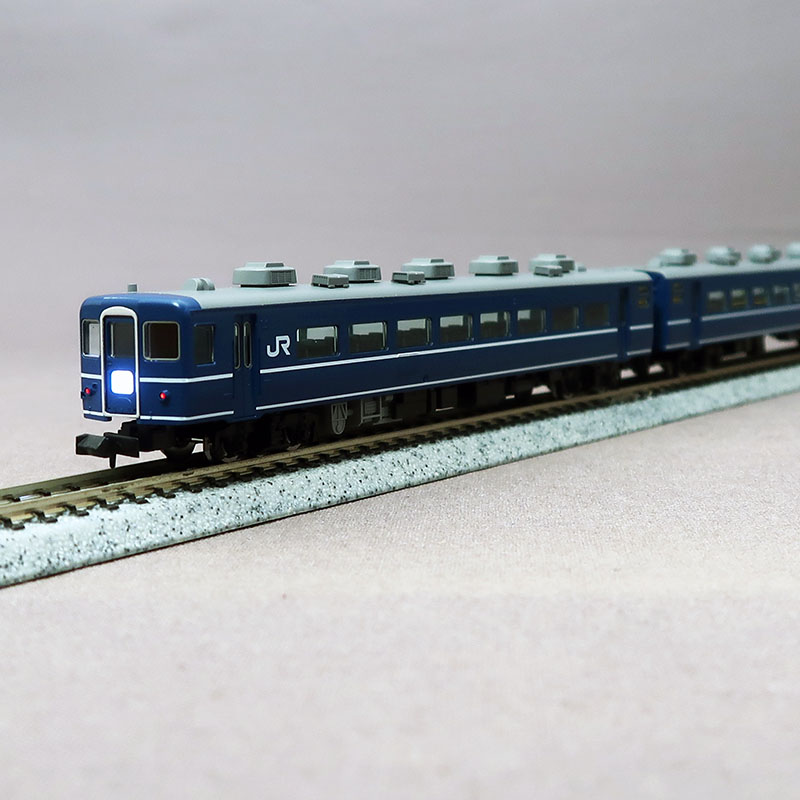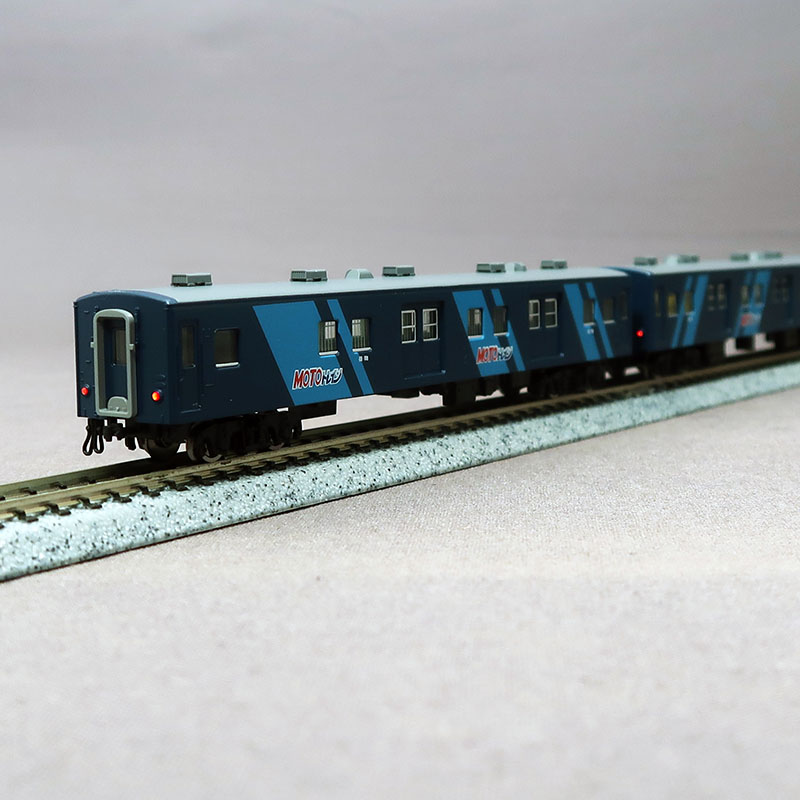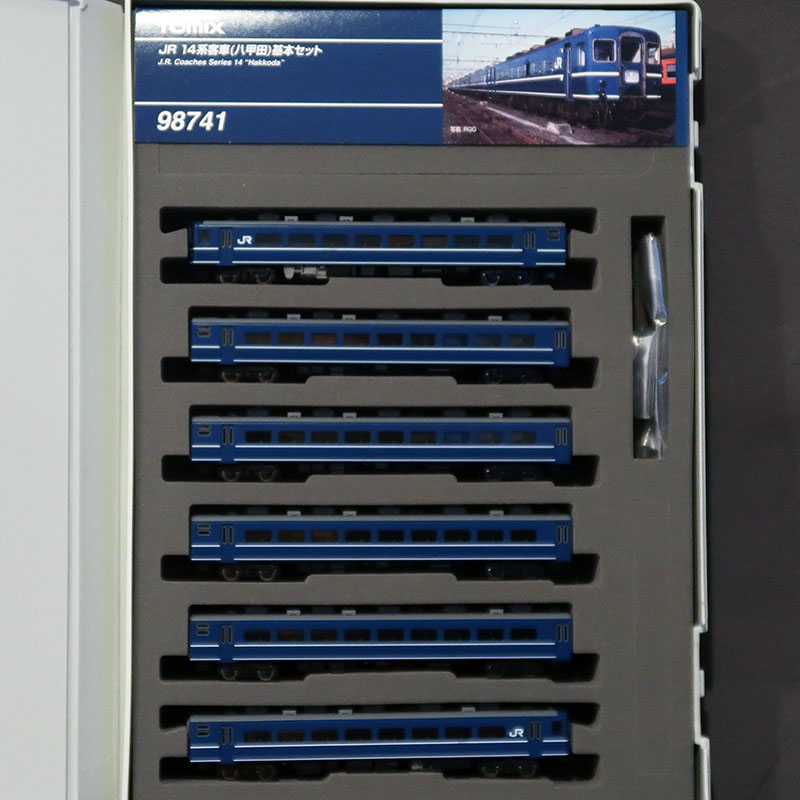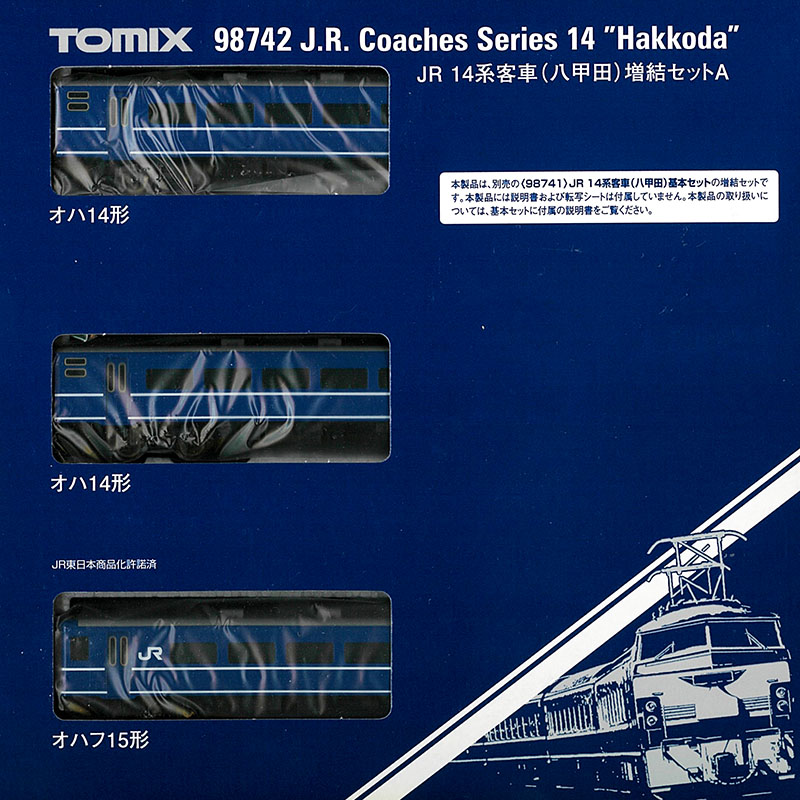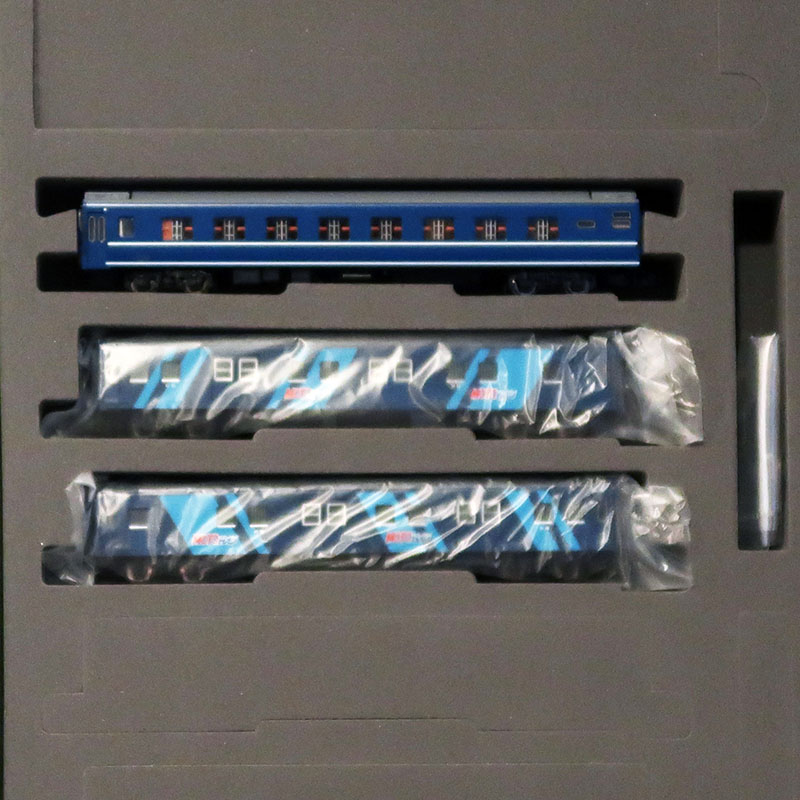 (98741~98743) JR 14 Series (Hakkoda/MOTO Train)
Normal Price : ¥ 26,900 JPY
¥ 21,520 JPY
Item Code: TOMIX 98741+98742+98743
Weigh : 1520 g
ItemNumber 98741+98742+98743
JR 14 Series (Hakkoda/MOTO Train)
Basic 6Cars+3Cars Add-on+3Cars Add-on
12Cars Set

Information
The 14-seat car is a passenger car equipped with fixed windows and a simple reclining seat that appeared in 1972.
The express "Hakkoda" was a passenger train that appeared in 1961 during the JNR era and connected Ueno and Aomori via the Tohoku Main Line.
While many express trains were abolished and temporarily downgraded due to changes in the situation such as the opening of the Tohoku Shinkansen, "Hakkoda" was operated as a regular train until 1993 after the privatization of JNR.
The MOTO train, which appeared in 1986, is a train that can move between Ueno and Hakodate with a motorcycle, and the Ueno-Aomori section was operated in the form of being connected to Hakkoda.
After the opening of the Seikan Tunnel in 1988, Hakkoda, which was connected to the MOTO train, was operated as a temporary "strait" to Hakodate after arriving in Aomori.