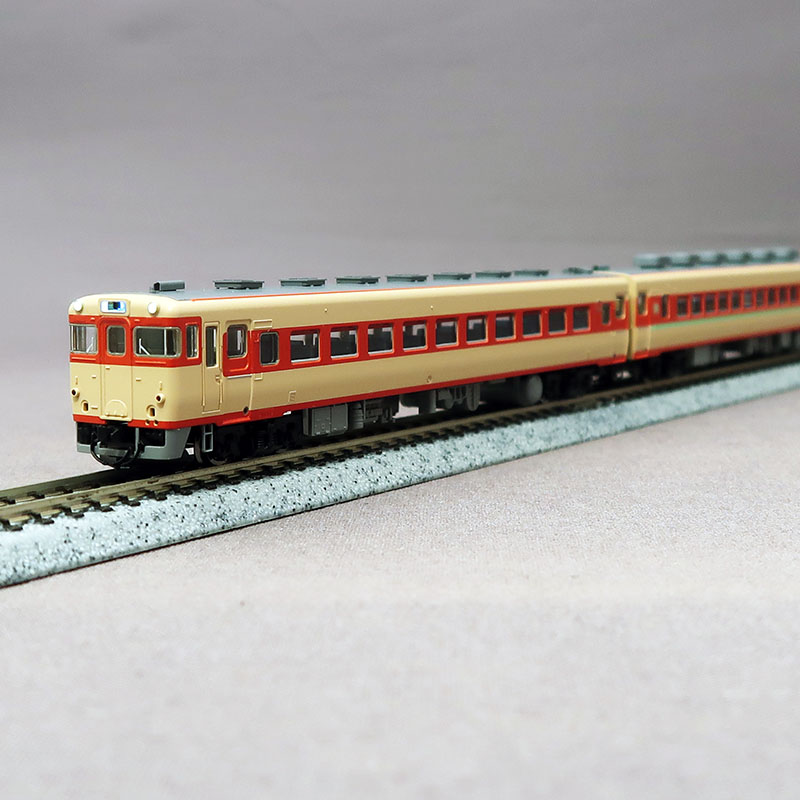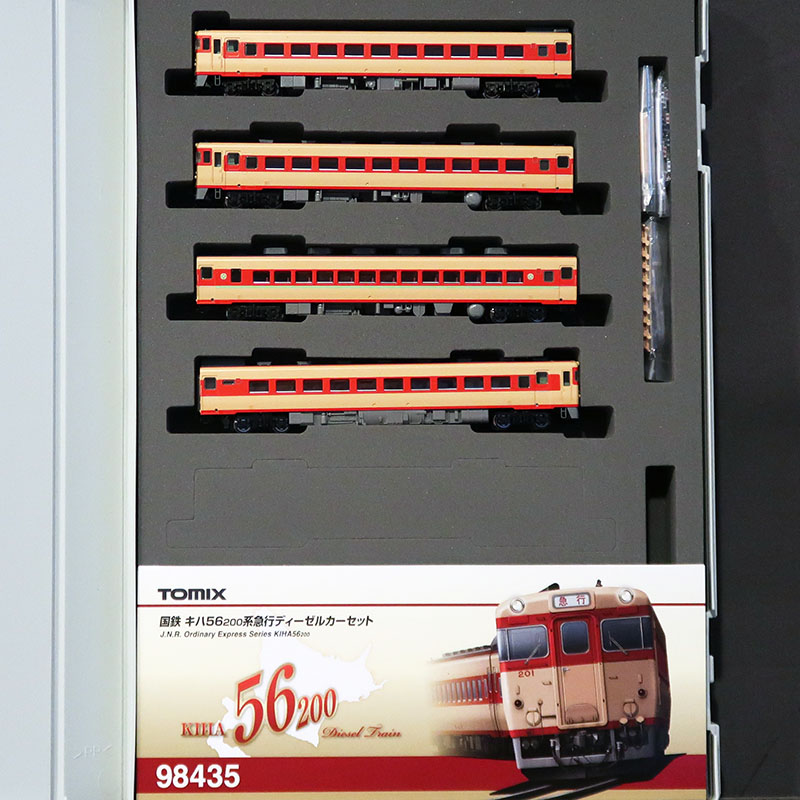 (98435) JNR Kiha56-200 Express Diesel Car
Normal Price : ¥ 18,900 JPY
¥ 15,120 JPY
Item Code: TOMIX 98435
Weigh : 730 g
ItemNumber 98435
JNR Kiha56-200 Express Diesel Car
4Cars Set

Information
The Kiha 56 series, which appeared in 1961 for the extremely cold regions of the Kiha 58 series, was used for each express train in Hokkaido.
The 200th generation, which was manufactured from 1968, has undergone the same model changes as the Kiha 58-1100, such as using curved glass for the front window.
From October 1969 to February 1970, shortly after its appearance, the limited express "Hokuto" was also active in the 200th generation instead of the shortage of Kiha 82 series.