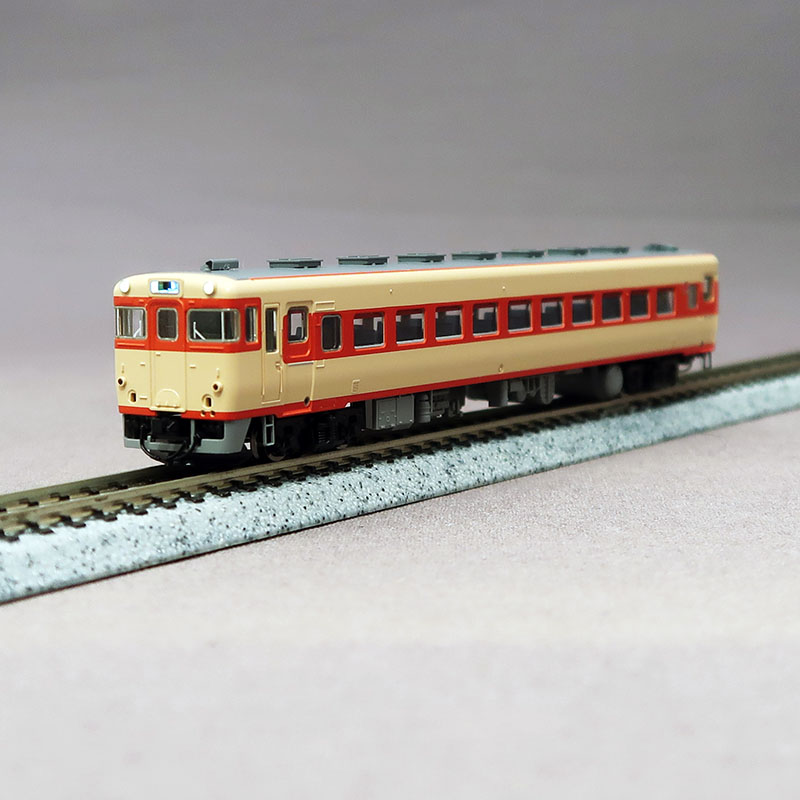 (9455) JNR Kiha27-200 (No Motor)
Normal Price : ¥ 3,900 JPY
¥ 3,120 JPY
Item Code: TOMIX 9455
Weigh : 130 g
ItemNumber 9455
JNR Kiha27-200 (No Motor)

Information
The Kiha 56 series, which appeared in 1961 for the extremely cold regions of the Kiha 58 series, was used for each express train in Hokkaido.
The Kiha 27 is a vehicle equipped with one running engine, and has the same body as the Kiha 56 except for the difference in the number of water supply ports.
The group manufactured from 1968 has undergone model changes like the Kiha 58-1100 and Kiha 28-3000, such as using curved glass for the front window, and has been classified into the 200th generation.