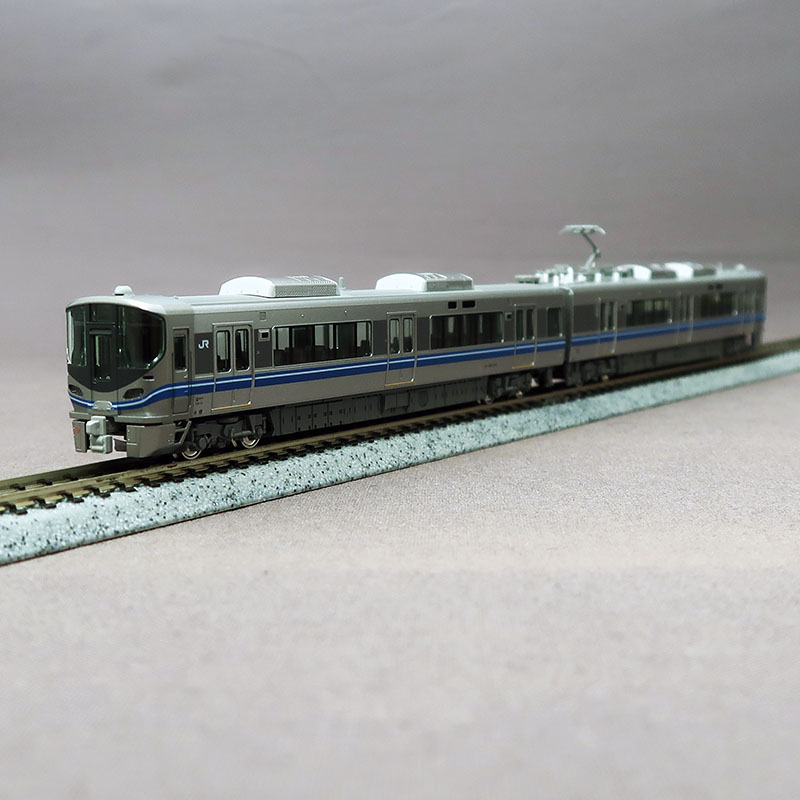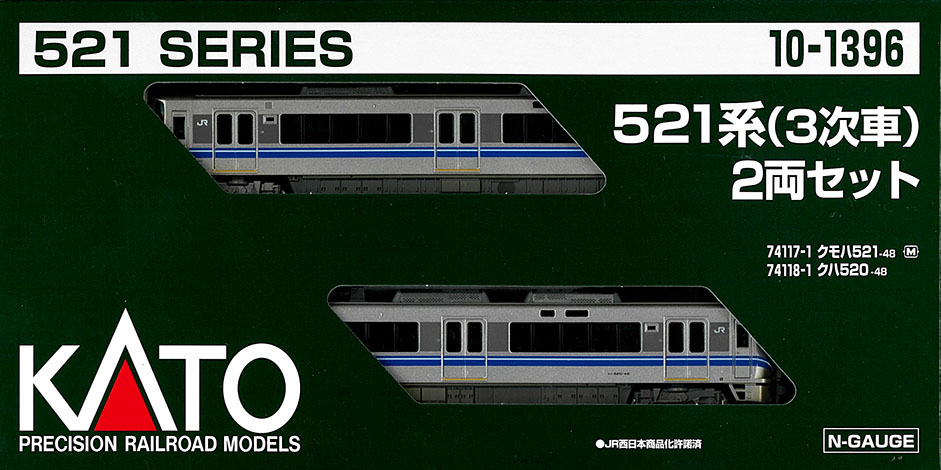 (10-1396) JR 521 Series 3rd
Normal Price : ¥ 9,900 JPY
¥ 7,425 JPY
Item Code: KATO 10-1396
Weigh : 140 g
ItemNumber 10-1396
JR 521 Series 3rd
2Cars Set (With Motor)

Information
The 521 series is the first new AC / DC suburban vehicle in JR West. In 2006, it appeared for partial DC electrification and constitution improvement of the Hokuriku Main Line. Although the route form changed with the opening of the Hokuriku Shinkansen, it is still the main vehicle for transportation in the suburbs of the Hokuriku area.
Wearing the same blue belt as conventional cars in the Hokuriku area, it features a large number of rooftop equipment unique to AC / DC trains and features with a fall prevention hood. It is possible to reproduce the appearance at the time of rush by connecting 4 cars and 6 cars, and by incorporating the separately sold "headlight dedicated board" (handled as Hobby Center Kato), the intermediate connection leading car aimed at preventing falling from the home The lighting state of the headlights can be reproduced.

The 521 series tertiary type is a group newly built after 2013, and features a cab with a shock absorbing structure and a light arrangement with a different grain. All trains belong to the Kanazawa Car Maintenance Center, and are operated in a 6-car train with a maximum of 3 trains in common with the conventional trains between Tsuruga and Kanazawa on the Hokuriku Main Line.
When the Hokuriku Shinkansen opened in 2015, two trains were transferred to IR Ishikawa Railway, and Ainokaze Toyama Railway also has new cars with the same appearance.