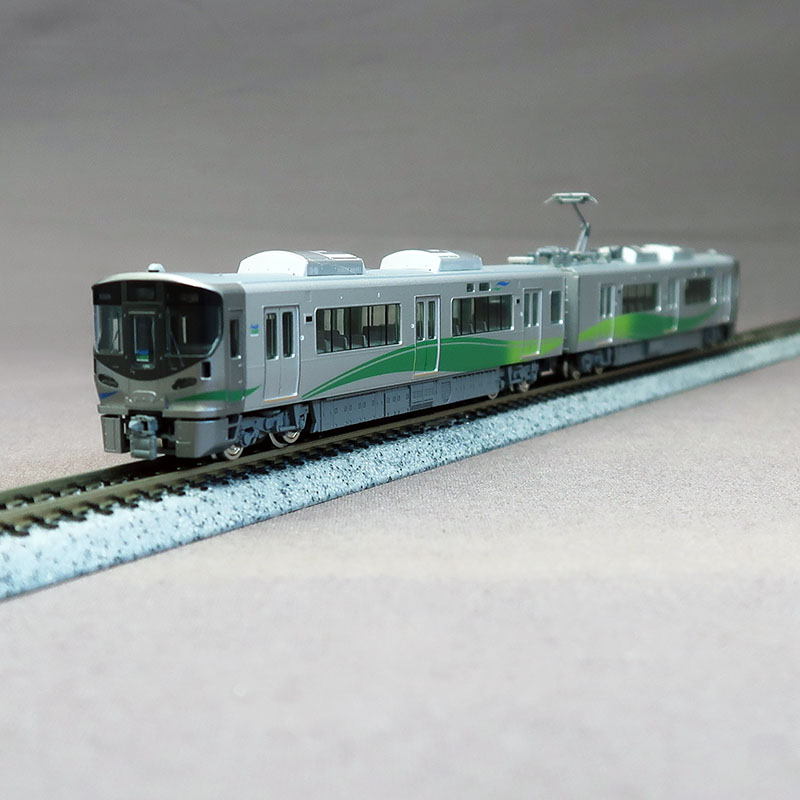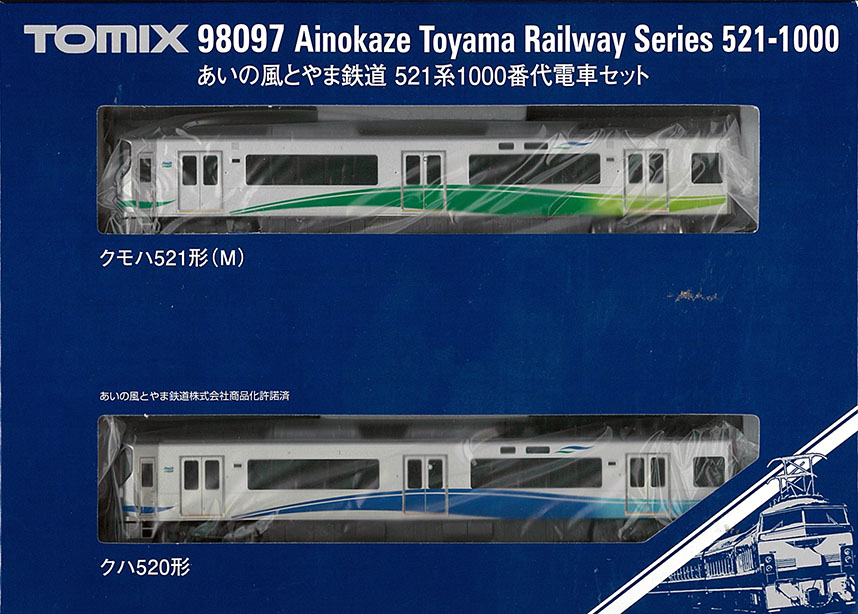 (98097) Ainokaze Toyama Railway 521Series-1000
Normal Price : ¥ 10,200 JPY
¥ 8,160 JPY
Item Code: TOMIX 98097
Weigh : 310 g
ItemNumber 98097
Ainokaze Toyama Railway 521Series-1000
2Cars Set

Information
Series 521 is a suburban train that started operation in 2006 and is operated as a regular or rapid train mainly in the Hokuriku area.
Ainokaze Toyama Railway's 521 series 1000 series is manufactured based on the JR521 series tertiary car that appeared earlier, and currently 3 trains are active.
Similar to the 521 series 0th generation that appeared earlier, the blue line that expresses the mystery of Toyama Bay when you see the train against the sea is rich in Toyama prefecture when you see the train against the mountain. The car body design is lined with the motif of the green "Ainokaze" that expresses the natural nature.
Currently, in addition to the entire Ainokaze Toyama Railway, IR Ishikawa Railway's Kanazawa and Echigo Tokimeki Railway's Nihonkai-Hisui Line's Itoigawa are in operation.