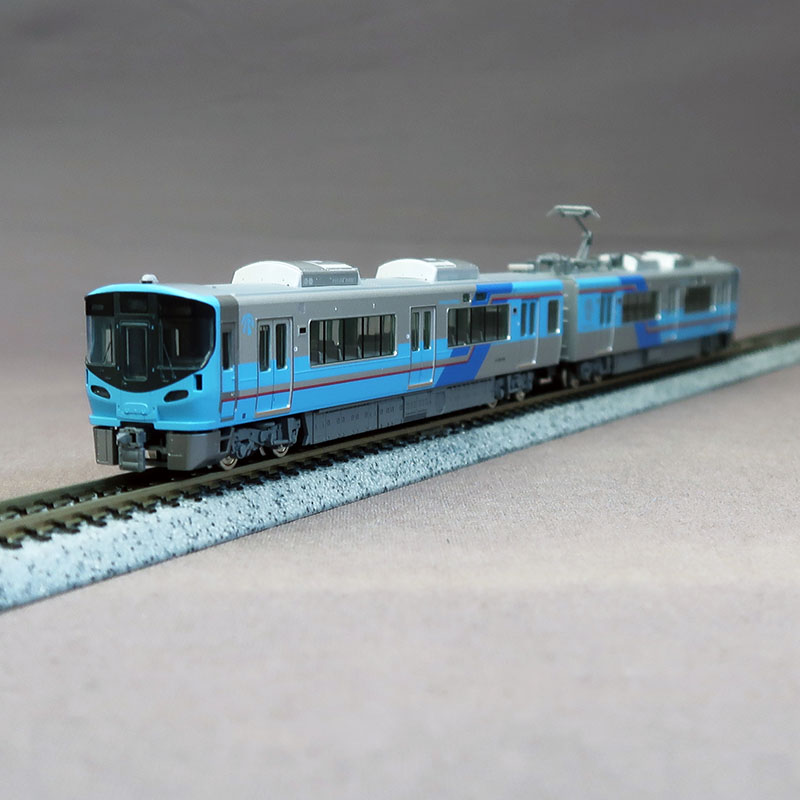 (98096) IR Ishikawa Railway 521 Series (Enji)
Normal Price : ¥ 10,200 JPY
¥ 8,160 JPY
Item Code: TOMIX 98096
Weigh : 310 g
ItemNumber 98096
IR Ishikawa Railway 521 Series (Enji)
2Cars Set

Information
Series 521 is a suburban train that started operation in 2006 and is operated as a regular train mainly in the Hokuriku area.
The 521 series of IR Ishikawa Railway is a vehicle transferred from JR, and 5 trains are active on the railway.
Sky blue and blue are applied to the front and sides of each formation, and the side belts and fall prevention hood are accented with five colors (Kaga Gosai) that color Ishikawa's traditional crafts.
The former JR521 series 3rd car has an ocher and enji color band.
It is currently operated between Kanazawa and Kurikara on IR Ishikawa Railway and between Kurikara and Toyama on Ainokaze Toyama Railway.