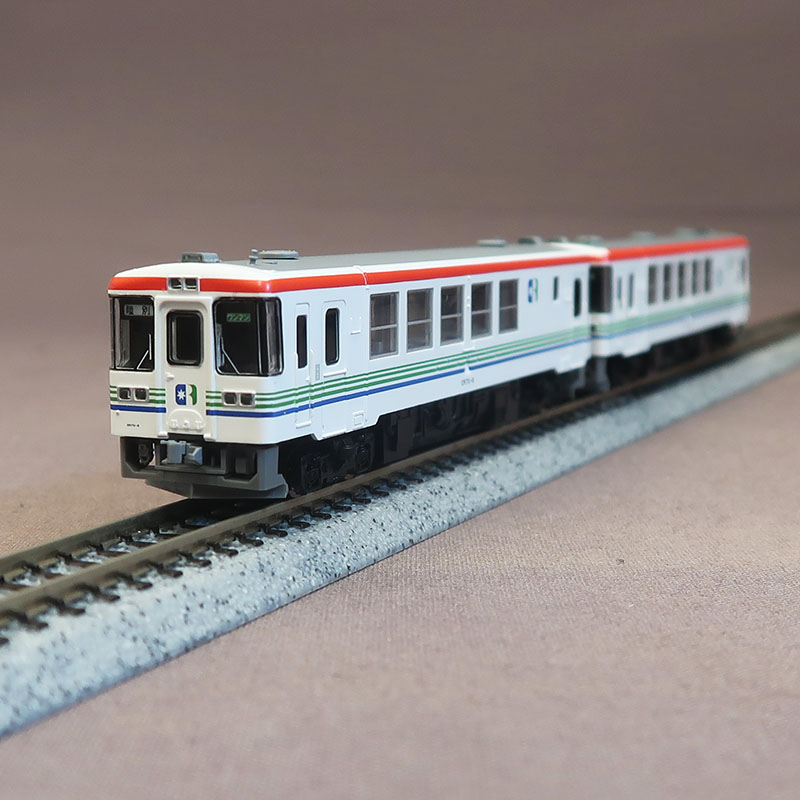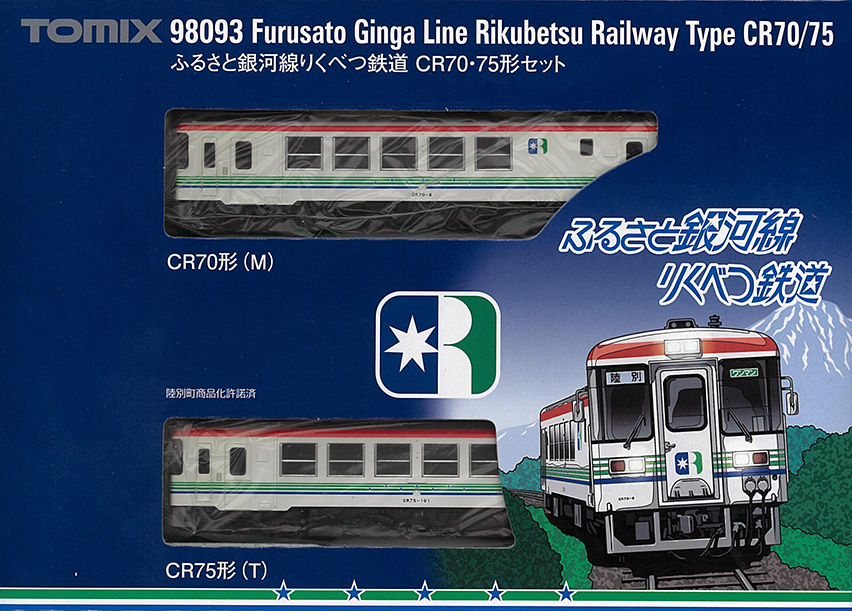 (98093) Furusato Ginga Line Rikubetsu Railway CR70-75 Type
Normal Price : ¥ 10,700 JPY
¥ 8,560 JPY
Item Code: TOMIX 98093
Weigh : 310 g
ItemNumber 98093
Furusato Ginga Line Rikubetsu Railway CR70-75 Type
2Cars Set

Information
The CR70 type is a diesel car that appeared in 1988 with the opening of the Hokkaido Chihoku Kogen Railway Furusato Gingasen Line.
The CR75-101 is an event specification car manufactured in 1990.
All cars retired due to the abolition of the Furusato Gingasen Line in 2006, but currently two CR70 type cars and four CR75 type cars are being dynamically preserved by the Furusato Ginga Line Rikubetsu Railway.
The two CR70-8 and CR75-101 types were changed to the old paint when the paint was repaired in 2010.