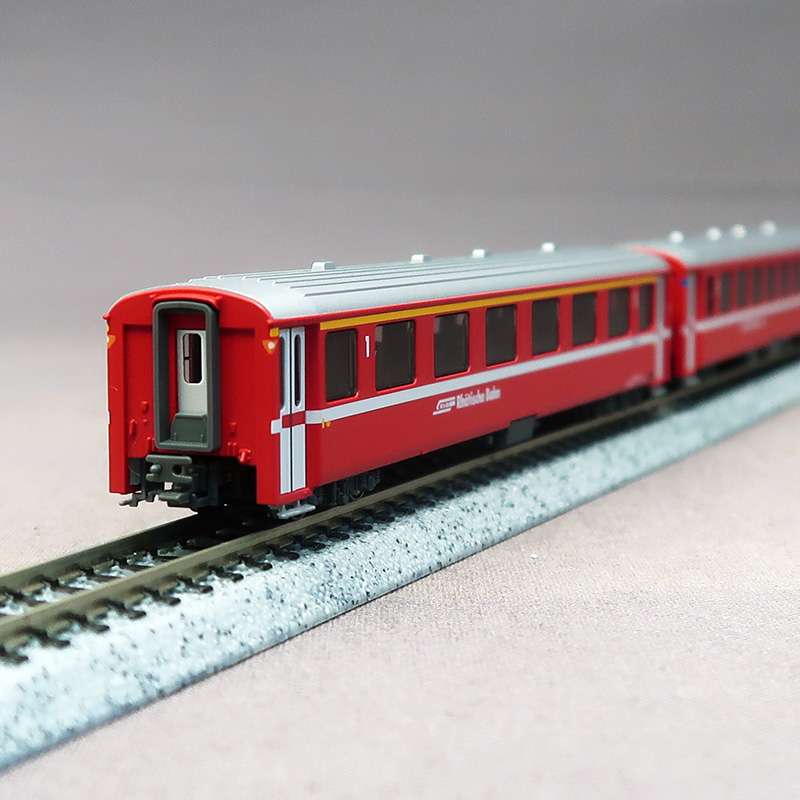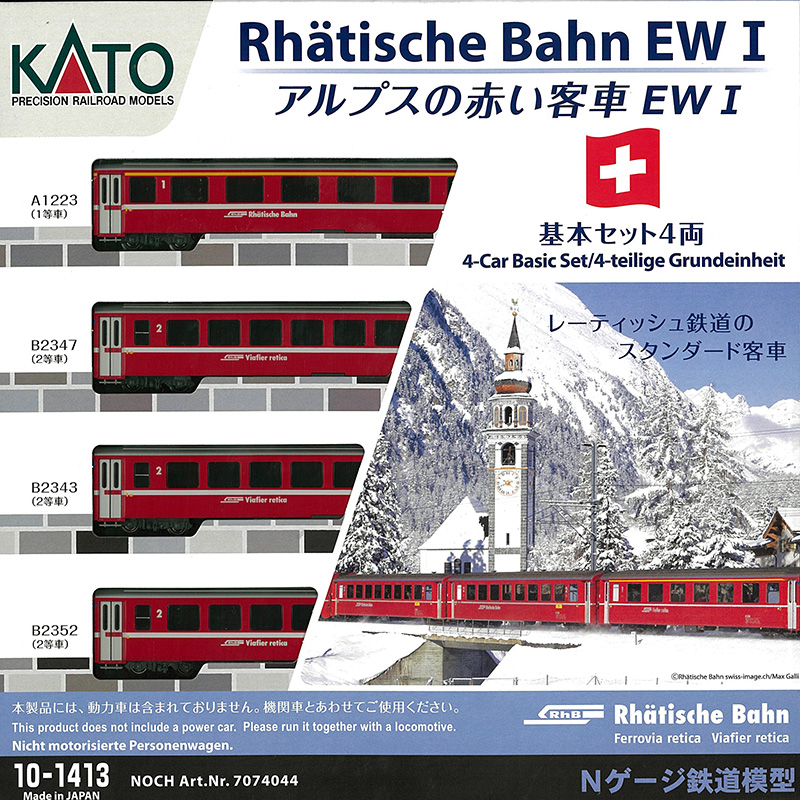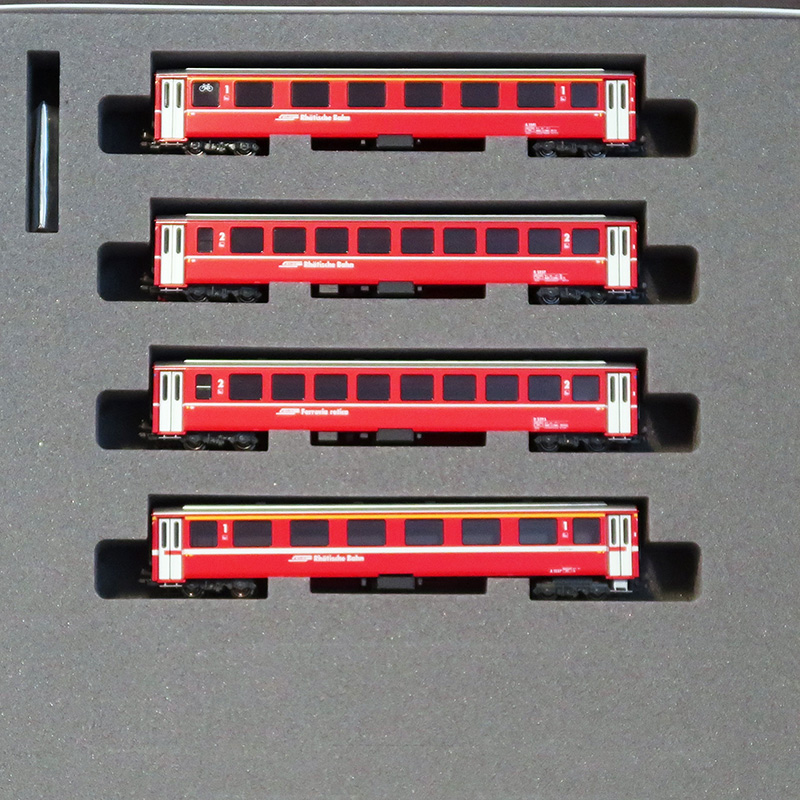 (10-1413+10-1414) Rhaetian Bahn Alps Red Coach EW 1
Normal Price : ¥ 16,000 JPY
¥ 12,000 JPY
Item Code: KATO 10-1413+10-1414
Weigh : 860 g
ItemNumber 10-1413+10-1414
Rhaetian Bahn Alps Red Coach EW 1
Basic 4Cars+4Cars Add-on
8Cars Set

Information
The "Glacier Limited Express" is Switzerland's leading international tourist train that everyone envisions.
Through the European Alps in southwestern Switzerland, from Zermatt to St. Moritz, straddle two railway companies, the Rhaetian Railway and the Matterhorn Gotthard Railway, and slowly drive through the magnificent Alps train window for eight hours. It is gaining popularity as a panoramic sightseeing train to enjoy.

We will commercialize the historic blue dining car that is still active on the Rhaetian Railway.
The WR3811 is a group of dining cars manufactured by Rhaetian Railway to launch its dining car service, with both a kitchen and a dining room. It had a red appearance when it first appeared, but after a long period of activity, it was renewed and remodeled, and in the latter half of the 1990s, the paint was changed to dark blue to match ACPC (ALPINE CLASSIC PULLMAN EXPRESS). Currently, it can be seen as a dining car for the Glacier Limited Express and incorporated into the formation of the Ew I passenger car.