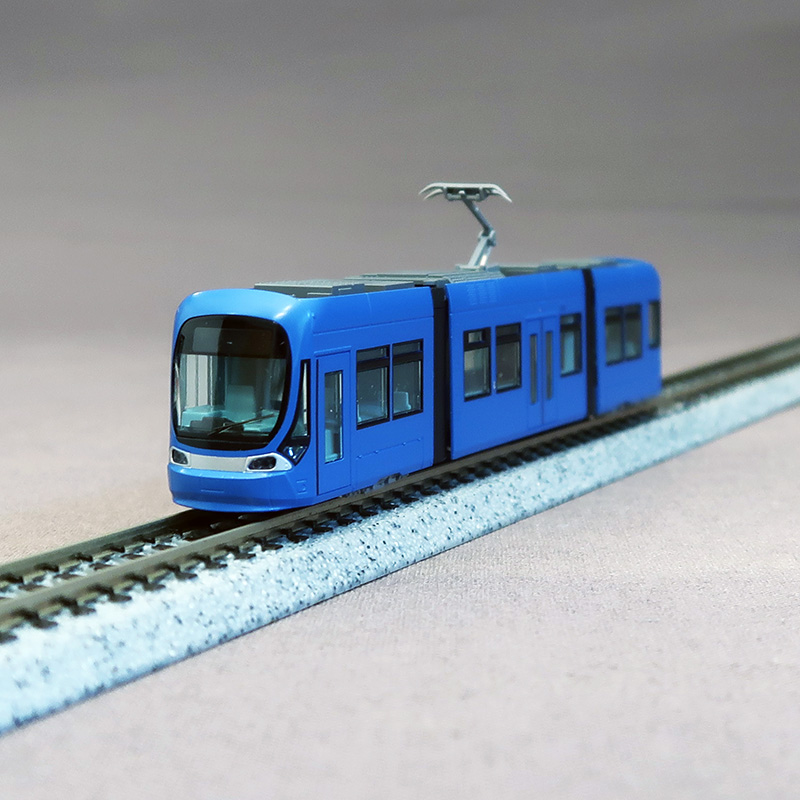 (14-805-1) MyTram BLUE
Normal Price : ¥ 8,500 JPY
¥ 6,375 JPY
Item Code: KATO 14-805-1
Weigh : 110 g
ItemNumber 14-805-1
MyTram BLUE

Information
"Mightram" is a universal design tram that can be enjoyed regardless of region or time.
Based on the Hiroshima Electric Railway Type 1000 , the simple coloring "Mightram" is a tram with a three-body, two-bogie articulated structure regardless of the specific city or time setting. You can enjoy the European-style appearance with free ideas, such as a new type of tram that can be seen in Japan, or a tram that is active in various parts of the world.
Although it has a simple appearance, it has a structure that allows you to enjoy stable running performance in the low speed range using the well-established power unit and lighting of the head / tail lights. There are no detailed notations, so you can enjoy it even if you customize it according to your favorite city image.