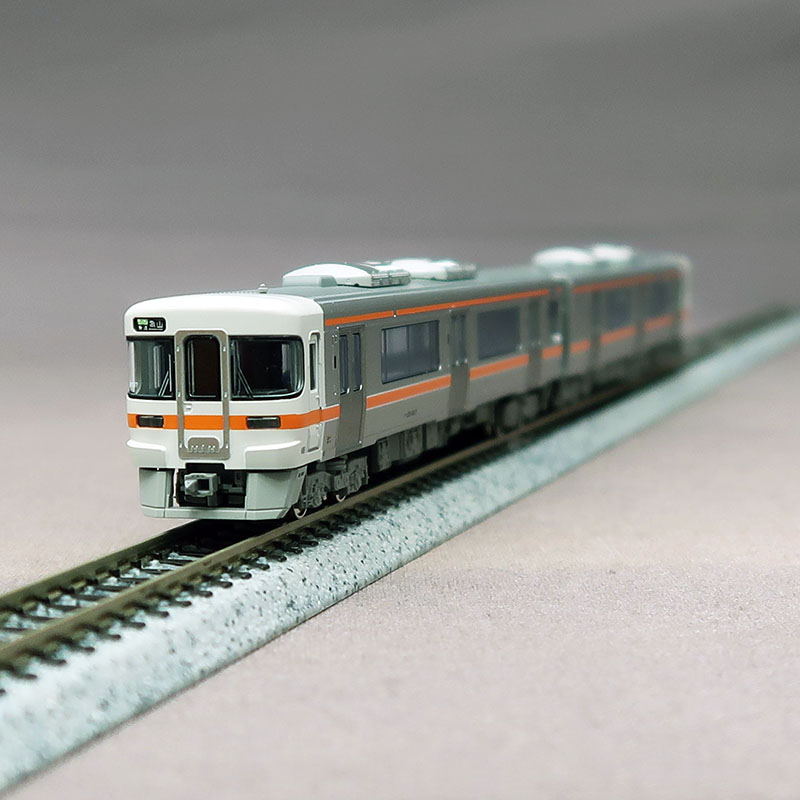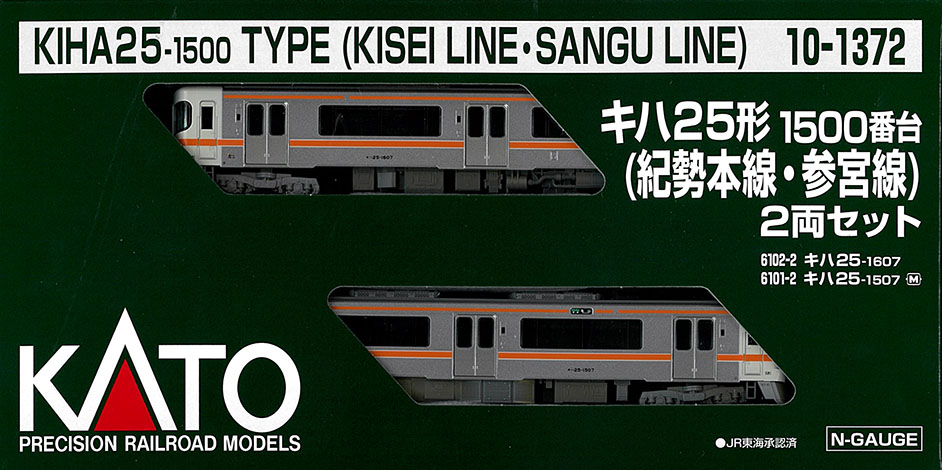 (10-1372) JR Kiha 25-1500 Series (Kisei Main Line/Sangu Line)
Normal Price : ¥ 8,400 JPY
¥ 6,300 JPY
Item Code: KATO 10-1372
Package volume : 300
ItemNumber 10-1372
HB-E300 Series Resort Asunaro
2Cars Set

Information
The Kiha 25 type is a general type diesel railcar of JR Central that appeared in 2010, and is characterized by being designed based on the appearance and in-car equipment of the 313 series train (fourth car).
The 1500 series is a group of secondary cars that appeared after 2014, and is not equipped with a smooth stainless steel body of beadless, a skirt with deer collision measures, a whistle on the roof, a snowplow, etc. Is the difference from the 1000 series. Belonging to the Nagoya vehicle ward, it is active on the Kisei Main Line (between Kameyama and Shingu) and the Sangu Line (all lines).