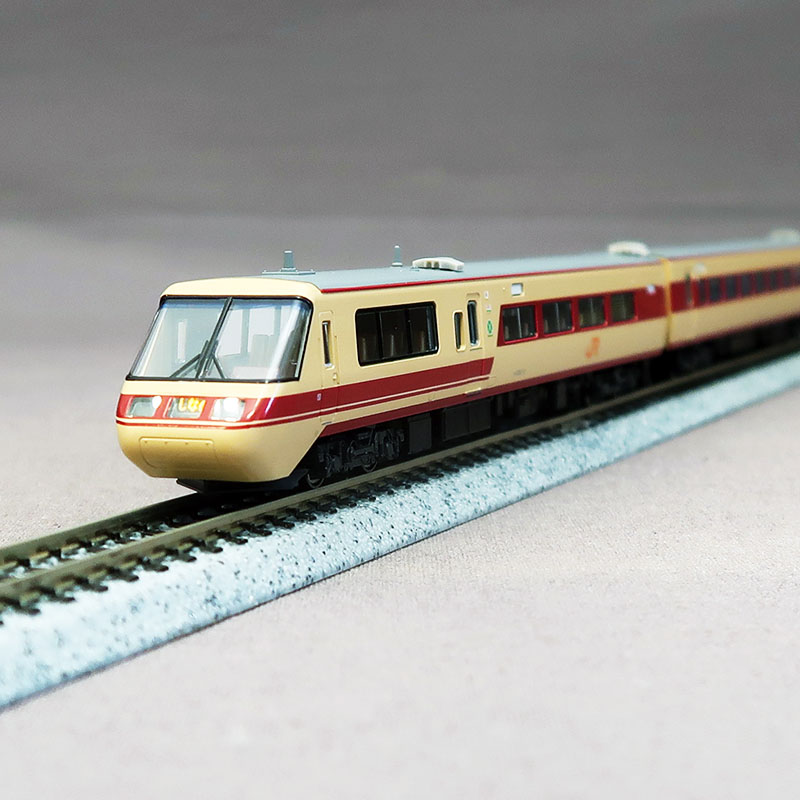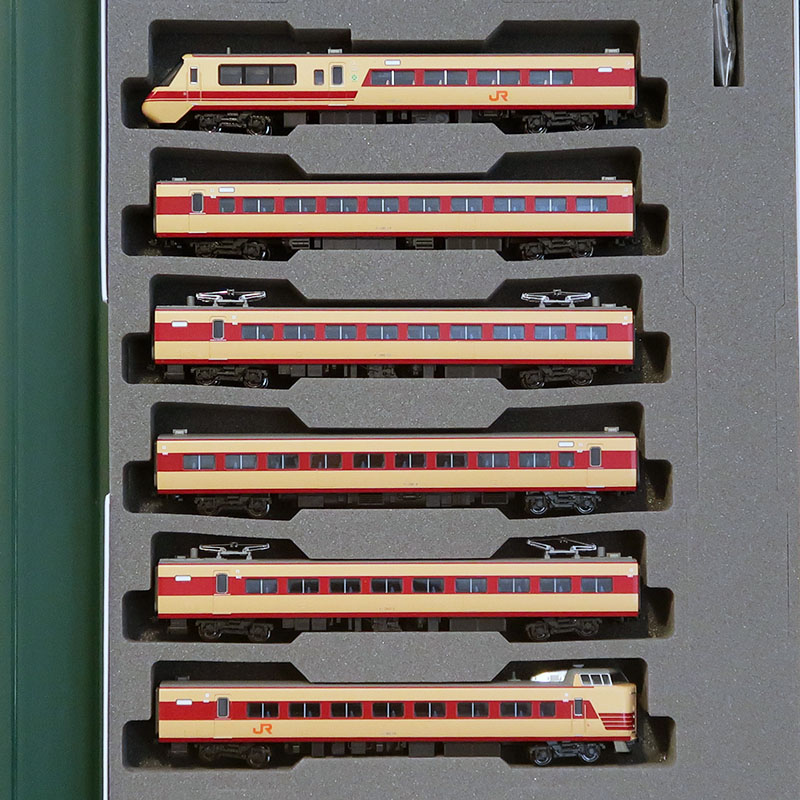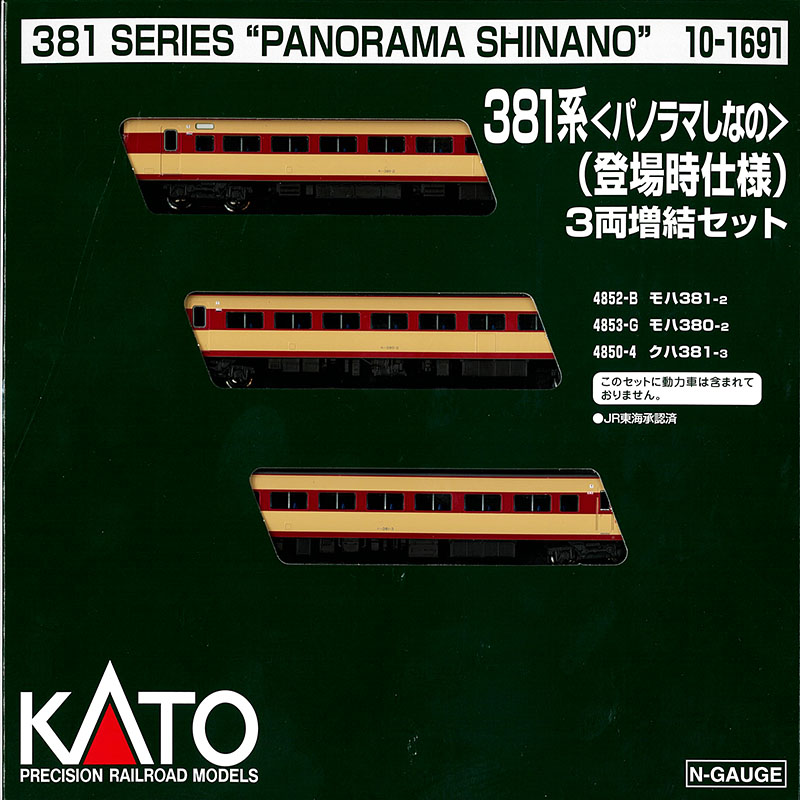 (10-1690+1691) JR 381 series Panorama Shinano (at the time of appearance)
Normal Price : ¥ 25,600 JPY
¥ 19,200 JPY
Item Code: KATO 10-1690+1691
Weigh : 900 g
ItemNumber 10-1690+1691
JR 381 series Panorama Shinano (at the time of appearance)
Basic 6Cars+3Cars Add-On
9Cars Set

Information
The 381 series started operations as the world's first pendulum limited express train on the limited express "Shinano" due to the revision of the timetable for electrification of all lines of the Chuo Main Line and Shinonoi Line in July 1973. Immediately after JR was established due to the privatization of JNR, in 1988, the panoramic green car Kuro 381 10 series, which was remodeled from Salo 381 to make it the leading car of the observation type, appeared in response to the trend of shortening the formation. did.
The panoramic green car has a bold design at the beginning, and the entrance and exit are arranged in the middle, and the front view guest room is a high-decker and the view is taken into consideration, and it became popular.
Even after the appearance of the successor 383 series, it was active until 2008 (2008) for temporary trains.

The 381 series (specification at the time of appearance) is characterized by the black underfloor seen at the time of appearance, with a large JR mark, and the Kuha 381 made separately in the basic set and the extension set.